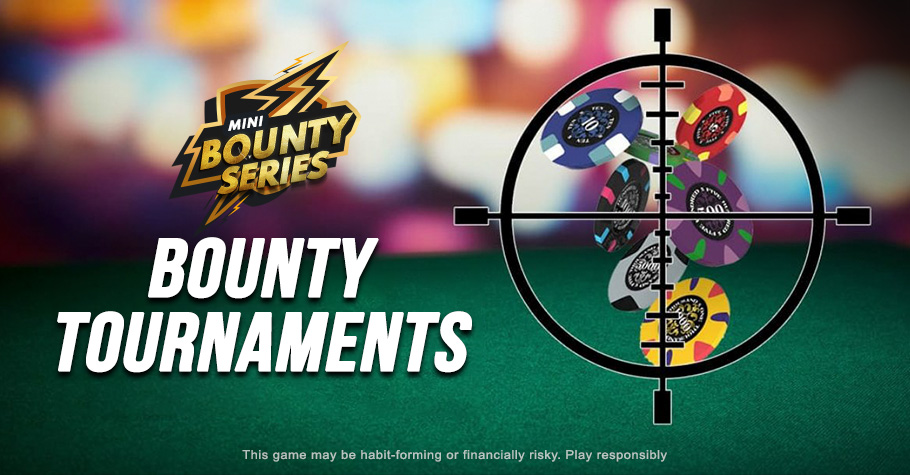 Poker
---
Dominating The Field: Strategies For Excelling In Poker Bounty Tournaments
Poker bounty tournaments are a thrilling variant that combines traditional poker gameplay with a bounty twist. In these tournaments, each player carries a bounty on their head, earning cash rewards for every opponent they eliminate. 
As a result, the strategy evolves, incorporating not only the standard poker skills but also a new layer of tactics centered around accumulating bounties. In this article, we delve into key strategies that can help you excel in poker bounty tournaments and come out on top.
Early Stage: Accumulate Chips And Bounties
In the early stages, focus on building your chip stack while opportunistically targeting opponents with smaller stacks to claim their bounties. Playing a balanced and tight-aggressive game can help you survive while also taking calculated risks to eliminate opponents.
Bounty Hunting: Timing Is Key
As the tournament progresses, the value of bounties grows. Adjust your strategy to include more aggressive plays when you're confident in your hand strength. Target players with larger bounties when you have a good chance of success. Remember that other players will be eyeing your bounty as well, so be prepared to defend yourself.
Table Dynamics: Observe And Adapt
Keep a keen eye on your opponents' playing styles and adapt accordingly. Some players might tighten up when their stack size dwindles, making them easier targets, while others could become more aggressive to accumulate bounties. Exploit these tendencies to maximise your own bounty opportunities.
---
ALSO READ: WSOP 2023: Total Cashes At The Series
---
Picking Your Battles: Selective Eliminations
While claiming bounties is enticing, be selective about which battles you choose. Avoid going all-in with marginal hands solely to eliminate an opponent. Instead, prioritize hands that offer a strong chance of success and contribute to your overall chip stack.
Bounty Awareness: Adjusting Bet Sizes
Leverage the psychology of bounties to your advantage. Adjust your bet sizes to incentivise opponents to call when they're behind. A larger bet could entice opponents seeking to win your bounty, potentially leading them into making mistakes.
Bounty Survival: Defense Strategies
As you accumulate bounties, your opponents will be more motivated to target you. Employ solid defense strategies when you hold a decent hand. Use this to your advantage by inducing bluffs and extracting maximum value.
Bubble Play: Calculate Risk vs. Reward
Approach the tournament bubble with a balanced mindset. While it's tempting to push harder to secure a spot in the money, consider the risk versus reward equation. Aggressive play can yield bounties, but reckless decisions might lead to your elimination.
Final Table Dynamics: Adaptation Is Key
At the final table, the value of bounties intensifies further. As the shorter stacks become more desperate, maintain your composure and leverage their desperation. Keep an eye on the changing dynamics and adapt your strategy accordingly.
---
ALSO READ: The Lighter Side of Poker: Check Out 20 Hilarious Poker Jokes
---
Head-to-Head: Sealing The Deal
In the head-to-head phase, adjust your strategy based on your opponent's style. If they're aggressive, consider a more passive approach, and vice versa. Remember, the last bounty claimed will be the one that seals your victory.
Poker bounty tournaments bring a fresh layer of excitement to the traditional game, demanding a blend of strategic thinking and bounty hunting prowess. To excel in these tournaments, it's essential to combine solid poker skills with a deep understanding of bounty dynamics. 
Balancing aggression and caution, adapting to changing dynamics, and staying mindful of your opponents' tendencies will set you on the path to becoming a force to be reckoned with in poker bounty tournaments. So, embrace the challenge, sharpen your strategy, and claim those bounties as you conquer the field.
Mini Bounty Series – 17th – 20th August 2023
Now that you have an understanding of how to play in bounty tournaments, you can try your hand at the ongoing Mini Bounty Series (MBS) taking place between 17th – 20th August 2023, with a total guaranteed prize pool of 60 Lakh and an added Bounty Leaderboard of 1 Lakh as well. The tournament can be played on the following platforms:
1) Spartan Poker  (Sign up using code 'GUTSHOT')
2) BLITZPOKER (Sign up using code 'GSBLZ')
3) PokerHigh (Sign up using code 'PHGUTSHOT')
4) Calling Station (Sign up using code 'GUTSHT')
For more news and updates, keep reading Gutshot Magazine or follow us on our social media handles. We are present on Facebook, Instagram, Twitter, and Telegram.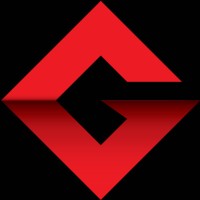 Gutshot Magazine is India's leading real money gaming magazine that covers news, updates, previews, highlights, features and much more across verticals like poker, rummy, and fantasy sports. Our rich history that has spanned over a decade now, Gutshot Magazine has always tied up with events and tournaments that have helped push the awareness of skill gaming in the country. If you are looking for the latest updates across real money gaming, then you have arrived at the perfect destination.
---
---
More News
---
Comments