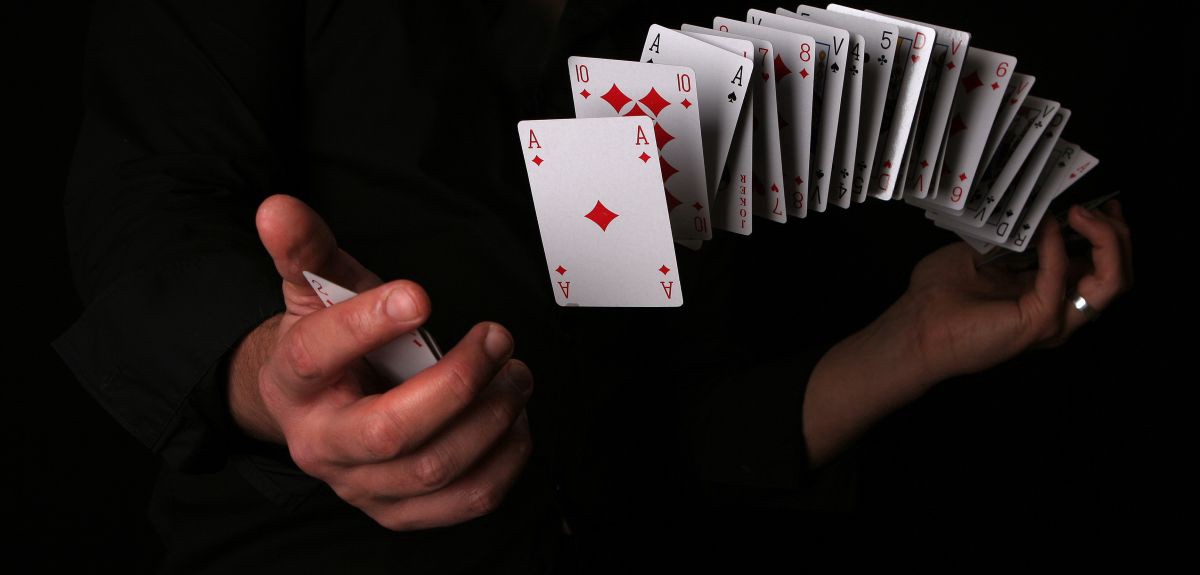 Poker
---
Coolest card shuffles you must try
If you have never been at an online poker or live poker game with a dealer with amazing shuffling skills, do not worry. We are at your service to provide you with 5 types of shuffles which are the coolest card shuffles in the world so once you've read this blog, try them out yourself and let us know how successful you were at Spartans!  
The one-handed shuffle: Get learning the one-handed shuffle if you wish to look stunning at your upcoming poker game. And we mean it when we say practice. It might take you some time to grasp this challenging shuffle but once you have your tactic practiced really well, you can shuffle your cards anytime you feel like showing off your skills.   
The Butterfly Cut: This is one of the most favourite of magicians as well poker dealers. It's the best way to make an impression in front of your friends and made up a series of elegant flourishes. The Butterfly cut Shuffle can be made perfect with a lot of practice. Also, you will need to keep switching your hands and fingers but once you master all the movements, it won't be hard to slot the entire shuffle altogether.  
The Sybil Cut: Including the one and only Dynamo, Steven Frayne the award winning magician, the Sybil cut is a graceful flourish originally performed as early as 1992 by the American close-up magician Chris Kenner. It is a selection of a good number of great magicians as we have read. Also, it's a fact that this shuffle became so legendary that it influenced most of the two-handed card cuts performed in the recent day.  
The Cascade Shuffle: This is one of the coolest card shuffles to use at the poker game while this specified type of shuffling cards is used in a good deal of magic tricks. It's surprisingly easy to learn, and when you repeat it couple a times prior to a poker game, you will shuffle your cards good enough that there won't be any bias. Just remember to be sure that the poker cards aren't facing ahead, so no one can grumble regarding the deal.  
The Riffle Shuffle: Take a look at this if you aren't convinced how to master the Riffle shuffle. Quick and awesome, this is the ideal shuffle for the ones who play poker online in the live casinos, where cards require to be randomised completely. The Riffle shuffle itself is merely the first part of the shuffle: the 'bridge' formed later on is a great approach for making your pack neat enough.
Check out our online poker rooms section, where you can read reviews on the biggest and best poker rooms in the country, while also taking advantage of their bonuses and promotions. Check out these top poker rooms HERE.
---
---
Comments