Poker
---
Stacks Don't Lie – In Conversation With FTS 3.0 Winner Ankit Wadhawan
Standing atop an unmoving mountain with the world beneath your feet is a feeling that can't be described, only experienced. All the years of struggle, trial, and hard work finally pay off in that beautiful instant when the sun hits your eyes, and for one breathtaking moment, you know you've made it. For Ankit Wadhawan, cooped up in a room with only his PC on and music playing in the background, that moment of victory was soon approaching. Not many start off a poker series expecting to ship the Main Event. One only tries to perform their best and hope that they are prepared enough for it when the time comes.
When the third edition of the Final Table Series hit the online felts in September, Ankit Wadhawan was excited to be a part of it, just like any other poker player. However, winning was indeed on the cards for this up-and-coming poker pro. With two stacks in the bag, 'Shippament' as he is virtually known on Spartan Poker, stormed Day 2 of the FTS 3.0 Main Event with incredible focus and grabbed that prestigious diamond-studded medallion for himself. Of course, the tournament ended in a deal between him and Devang Yadav, but a win is a win nonetheless.
Owing most of his stellar success to his time on the PokerGuru stables and his mentor Aditya Agarwal, the 28-year-old from Chandigarh, was elated to talk about the thrill of having one of the best years in his poker career. As the conversation turned to his success, Wadhawan appreciated even the most minor role that someone played in his life.
Congratulations on your FTS 3.0 Main Event win! How does it feel sitting at the top seat?
Thank you so much! It definitely feels great! I feel very proud of this achievement and quite content with my performance. This win is, in fact, my first main event title, so it's a special one for sure.
What was your strategy like going into Day 2 of the FTS 3.0 Main Event with two stacks?
It was a single day multi-flight tournament where I started Day 2 with two good stacks. I didn't chalk out a strategy, but I've been in this situation a couple of times in the past where I've entered Day 2 with multiple stacks. During India Online Poker Championship (IOPC) 2019, I had six stacks going to Day 2, and I finished in the sixteenth and eighth positions in that tournament. I recently had two stacks at Spartan Poker's Millionaire, finishing in the tenth and eleventh positions. I knew it could have gone either way when playing on FTS 3.0, so I focused on playing one pot at a time. I kept the mind chatter about future moves to a minimum. If I played down to the 6, I knew we would play at the final table the next day. Cutting it short, what helped me most was playing one pot at a time.
Before this, you also managed to take home three WPT titles! Was the feeling of winning FTS 3.0 ME on par with this or better?
Every win has had a different feeling to it – each was exhilarating and inspired me to keep going and improving. As long as I move forward in the right direction, I am happy. Putting in the work and reaping the rewards is as sweet as it
gets.
Along with your FTS 3.0 Main Event win, three WPT title clinches, and dream run at the National Poker Series, 2021 seems like a good year for you. How do you feel about your poker career right now?
Yes, it has been a good year with good results. I think the time has helped me strengthen my game. I feel like I am in a good place at the moment and would hope to keep this momentum going forward. There is still a lot of room for improvement, of course. I do believe it is a never-ending learning process.
ALSO READ: Ankit Wadhawan Nails WPT Feature Friday For ₹5.77 Lakh
Coming back to your win at FTS 3.0, you and Yadav struck a deal in the end. Why did you decide to end it there instead of fighting to the end?
Both of us had more than half of the chips in play at the beginning of the final table. All the other short stacks soon busted, and we were left with an average of 60 BB (big blinds). We are both very good friends, and I did not hesitate while taking the deal. Devang is a top poker player, and given his calibre, I think the game could've gone either way. I was happy to cut the deal while I was ahead, haha. A big congratulations to Devang, too, for his excellent performance!
Tell us more about your poker journey; what was the one defining moment where you realized that this mind sport was for you?
I played poker recreationally for a few years before realizing it was legal, and people have dedicated their lives to this sport. The fact that the earnings would be legit was enough to push me. That is when playing full time seemed within reach. I was preparing for the civil services exam at the time, so at that moment, I decided to pull a 180 and changed my life goals, and I haven't regretted the decision since.
You've been trained in the PokerGuru stables; do you feel this gives you an edge over other players?
I think any training off the table would give you an edge in the field. Things started looking up for me when I first signed up with PokerGuru. I think that is when I really caught my stride. But what has indeed given me an edge was working with the PokerGuru stable and my coach, Aditya Agarwal. For the last couple of years, he has shown me the ropes of finding my way as a pro and has honestly been a guiding light in my career. He, of course, has learnt a lot from his own experience and a long poker career…..
Read the full interview with Ankit Wadhawan on the Octocber Edition of Gutshot's E-magazine. Stay tuned for more on Gutshot Magazine. For more updates and follow us on Facebook, Instagram, Twitter, and Telegram.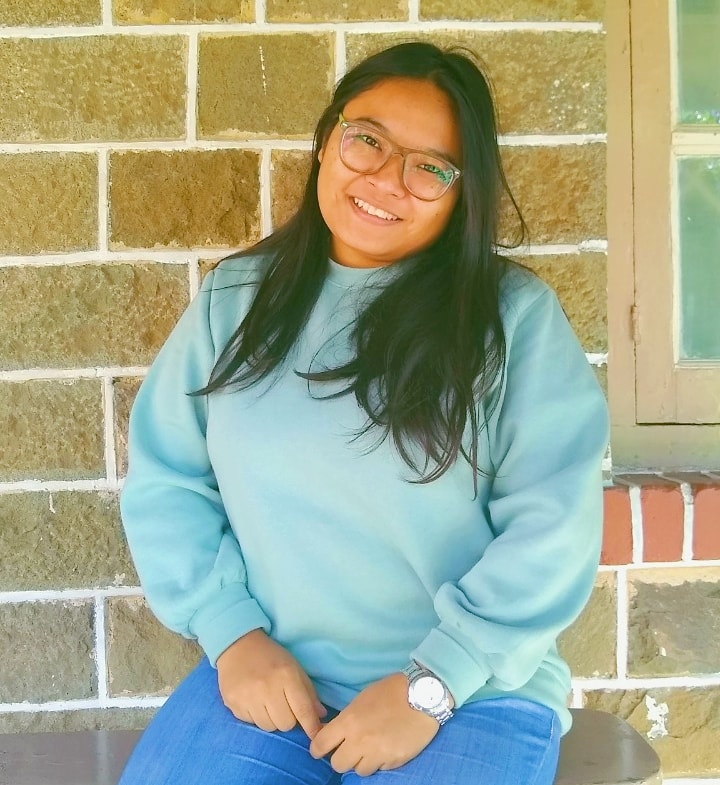 Donna Amo was a writer at Gutshot Magazine. She is a graduate from Sophia College of Women, Mumbai with a degree in English Literature. When this October born foodie is not writing content or poetry, she spends her time laughing at memes or watching series. Based out of Mizoram, she is drawn to all things nature and has a soft spot for puppies.
---
---
More News
---
Comments