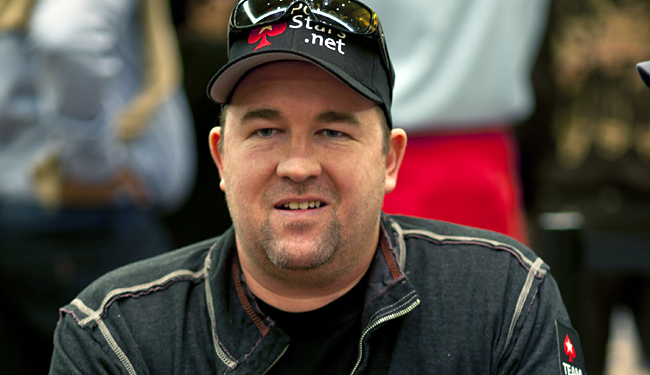 Poker
---
Christopher Bryan a.k.a The Moneymaker
Christopher Bryan Moneymaker (born November 21, 1975, in Atlanta, Georgia) is an American poker player who won the Main Event at the 2003 World Series of Poker (WSOP). His 2003 win is said to have revolutionized poker because he was the first person to become a world champion after qualifying at a poker site. This has been referred to in the press as the "Money-maker". Having started off playing poker from the comfort of his own home, Chris somehow managed to take a $39 investment in PokerStars and turn it into a $2.5 million win at the World Series of Poker Championship. Chris had been regularly playing poker since his college ended; sometimes he would play with his friends, while other times he would play by himself online.
His personal goal for the tournament was to win the fourth place, as that came with a guaranteed $8,000 cash prize and his family could have really used the cash at that time. As soon as he won and came to the realization that he would now be travelling to Las Vegas to compete against a number of world-renowned professionals, he called his father for advice.
Even though his father had very limited knowledge about what the WSOP event was, he told Chris that he had a strong intuition that he was going to win. He even volunteered to go to Las Vegas with him and help him settle into the competition.
Once Chris arrived in Vegas, he started noticing all of the professionals who he had only heard of or seen on television. Seeing players like Johnny Chan, Phil Hellmuth, Phil Ivey, and Howard Lederer overwhelmed him, but at the same time, he felt privileged to play beside them.
As expected, the first day of the competition was very intense; Chris made several beginner's mistakes including betting and checking at the wrong times. Once his nerves settled though, he felt more confident in his skills. Pro sports handicapper, Lou Diamond, recognized Chris' talent early on in the competition and predicted he would win it all.
Lou was probably the only one who thought that, as everyone else just looked at Chris as a newcomer that wouldn't have a chance of moving forward. On day two of the competition, Chris woke up late to find he had missed part of the tournament. Luckily his only repercussions for this mistake was having to be blinded off for the turns that he was absent for. Despite this minor setback, Chris continued to advance.
Moneymaker made it all the way to the final table of the main event of the WSOP. While matched face to face with Sammy Farha, an accomplished poker player in his own right, he turned the game around through a well-orchestrated bluff. Norman Chad, an ESPN commentator, called Money-maker's all-in move "the bluff of the century."
While his win may have contributed to the end of his first marriage, it also allowed him to meet his future wife, Christy Wren, with whom he would have two daughters and a boy. Sounds like a happy ending to us! Keep watching GutshotMagazine.com for more stories on the top poker players!
---
---
Comments