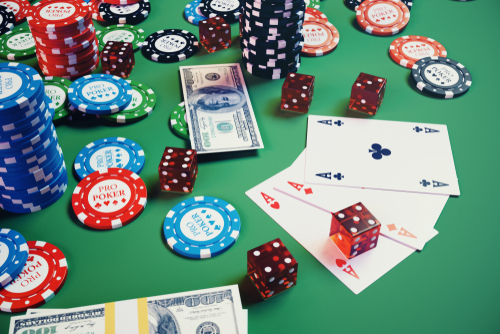 Poker
---
Calling on Drawing Hands
The lifelong answer to the question, "When is calling with a draw acceptable in poker?" That's the brutal part of poker – calling down when you're hitting with a flush or a straight. Some wish to hit, some call because it's worth it.
But when is calling with draws acceptable?
First of all, you need to have the correct pot odds and also the implied odds to make the right call. Always remember to never call your stack just for the heck of it or because you're on a tilt. That's what fishes do, and if you're reading this, you're not a fish! Go with the math. Both of these plays will benefit you in the long run. Just don't let other players' drawing and tilt bother you.
Hitting a draw is somewhat hidden. It doesn't seem to change much and the flush will be a back door. This gives you an even bigger reason to call to hit.
But make sure you are making the correct guess as to how much more you can hit. Don't convince yourself that your opponent will always call your raise. It's crucial to put your opponent on the correct range. You need him exactly where you want him to be. You also need to pay attention to what other players at the table think you have. Be careful of playing the same draws the same way again.
The most important part is timing. Timing tells! Be sure of that. Did this help? Do let us know in the comments section below. Also keep reading GutshotMagazine.com for similar 'Poker Gyaan' articles.

---
---
Comments