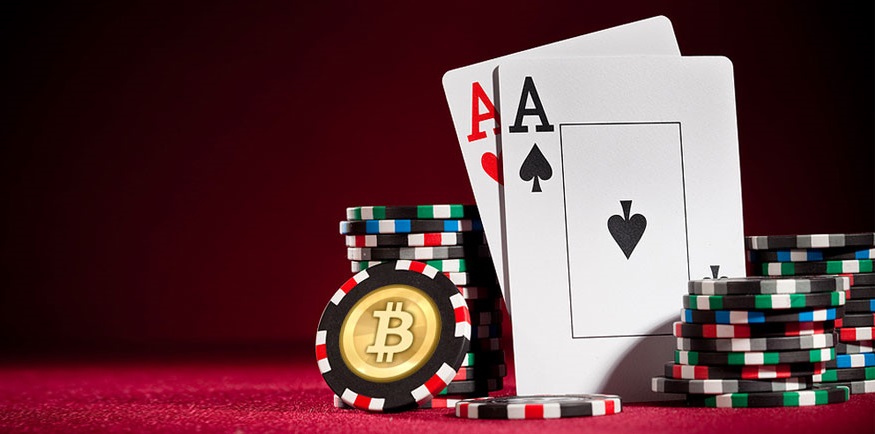 Poker
---
Bitcoin in Poker
Bitcoin was started in 2007 by Santoshi Nakamoto. It took him around 2 years to launch the worlds leading cryptocurrency. Bitcoin has now reached great heights and a great success level.
BITCOIN AND GAMBLING
The list of Poker rooms and online gambling sites that has accepted Bitcoin is expanding and its demand is just growing tremendously.
No Banks or Payment Processors Needed- Bitcoin helps you to directly transfer money from your Bitcoin wallet to your Poker site. It removes the worry of banking regulations, third part payment or paying through credit or debit cards.
Faster Transactions- compared to any other form of cash transfer Bitcoin is the fastest. You can instantly transfer money to your Poker account and can even withdraw cash easily. It takes maximum 24 hours to withdraw cash.
Your Winnings Can Continue to Grow After Cashing Out- one of the main advantages of Bitcoin is that even after you have encashed the money that was there in your account your wins can continue to grow.
MOVING MONEY WITH BITCOIN
Bitcoin is very easy but it sounds really complicated. It is one of the easiest way for payment in Poker.
Here are few ways to buy and move around your Bitcoin.
Download a Bitcoin Wallet – a Bitcoin wallet is the perfect place to store your Poker money. Its like a checking account without dealing with incompetent bank tellers.
Select an Exchange – once you sign up with Bitcoin you can purchase as much as Bitcoin you want and can afford.
Moving Bitcoin – once you purchase Bitcoin you can move it to your Bitcoin wallet and then easily make transactions to your online Poker account.


Bitcoin is a very helpful solution to make payments in Poker and helps to make your Poker payments easier and less stressful. Keep reading GutshotMagazine.com for more Poker Gyaan articles.
---
---
Comments