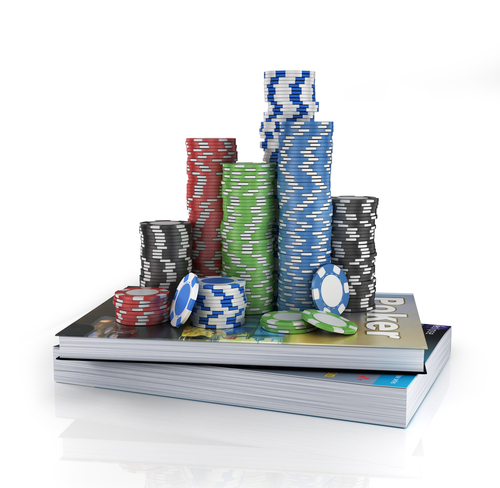 Poker
---
Best Books on Poker That Every Player Should Read
Ah, books! Where would we be without them! Books have always been an extensive source of knowledge and understanding for all. In recent times, they have been somewhat replaced by portable e-books. But they are still books. We all know that poker is a very interesting subject. People from various streams and backgrounds have studied the game in great detail in the past. So for the entire Poker aficionado club, we present to you, the best books you can read about poker!
Please note that this is not a comprehensive list and for the purpose of this article, we have selected only 5.
1. The mathematics of Poker – Bill Chen and Jerrod Ankenman (2006)
This is a highly advanced book with critical poker related math problems and solutions. This book has been one of the most noteworthy books out there, but people with no understanding of basic mathematics will have a tough time understanding what the authors are trying to prove . That is because of its excruciating attention to detail and demonstration of Poker as both art and science.
2. Every Hand revealed – Gus Hansen (2008)
Authored by one of the most unorthodox poker players in the world, this book takes you through every step of tournament play – from the first hand, to (hopefully) the final table!
This book is considered as a critical success and groundbreaking because it has brought fresh thoughts to an age-old game. Some people have said that the book has made them take a second look at the conventional strategies of Poker!
3. The body language of Poker – Mike Caro (1994 edition)
Mike Caro is considered to be a pioneer in poker strategies and continues to hold seminars and write articles about the same till date. He wrote the first book in 1984 and it was updated 10 years later. The book analyzed the postures, voice inflexions, wavelengths, facial expressions and so forth. The book has only 277 pages but explains in great detail why the ideal way to make money in poker is by looking at your opponents and not your cards.
4. Poker Essays – Mason Malmunth (1996)
Poker Essays is a book built on a rather simple premise against the other contenders on this list. The book is simply a compilation of various writings by one of the great poker minds, Mason Malmunth. What sets this book apart is that the book is not about strategy, it is about the future of Poker and provides input on certain improvements the game could possibly have. But what is really unusual is that 21 years after the release of the book, we can actually see that many of his predictions have come true!
5. The Theory of Poker – David Sklansky (1994 edition)
Considered as the game's strategic dictionary, no list of poker books can be complete without this book. Not too appealing to casual players, the book contains well-researched and well-written Poker concepts encapsulated under one roof. There must be very few serious poker players who have not read or at least heard about the book. Not to take things too far, but the book is considered as the benchmark for all future theory debates. In the poker world, it is the equivalent of Stephen Hawking's, The Theory of Everything.
6. The Mental Game of Poker – Jared Tendler (2011)
The Mental Game of Poker: Proven Strategies for Improving Tilt Control, Confidence, Motivation, Coping with Variance, and More is one of the best books ever written on the mental aspects of the sport of poker. The author has had great success with many high-stakes players and their testimonials and feedback in the book gives a real-life perspective to his theories. The book realistically tells you the emotional problems you will face as a poker player. He released part 2 of the book as well, in 2013.
What are the Poker books you love rifling through? Did we miss out of any of the favourite poker books? If yes, do let us know in the comments section!
Get latest updates on Poker right in your inbox – Subscribe Now!
---
---
Comments