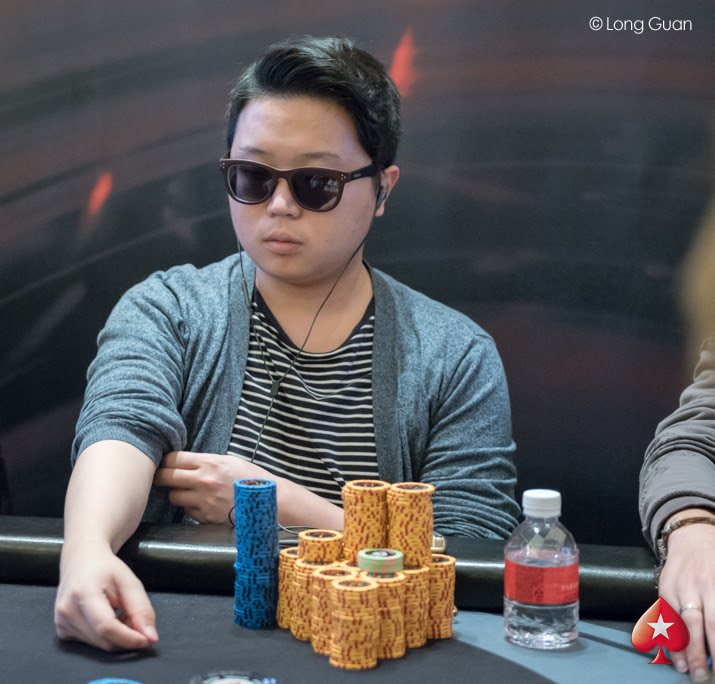 Poker
---
APPT KOREA: Sheng Li leads Main Event Final Table
The second of three events offering players a chance to get their hands on a PSPC Platinum Pass – the 226-strong APPT National – has been whittled down to the final nine. The man leading the charge is China's Sheng Li who concluded the day with 1,110,000 – the only player to hold over 1-million in chips.
However, 2017 PokerStars Festival Korea Champion Taehoon Han is hot on Li's heels, finishing play just 5,000 chips shy of the 1-million-chip mark with a stack of 995,000. With an additional US$30,000 in added value at stake in the form of a PSPC Platinum Pass, the Final Table is set to be a thrilling affair.
What makes this one extra spicy is the fact the man currently sitting in third place is Korea's Yuki Ko, Han's heads-up opponent from last years Main Event. Taiwan's Pete Chen is sitting fourth in chips with 639,000, and the UK's Simon Burns is also in the mix with a stack of 455,000.
All nine finalists are guaranteed a payday of at least KRW3.45M (~US$3,245), but it is the KRW33,835,000 (~US$31,780) top prize and PSPC Platinum Pass all will be gunning for. Day 2 saw the 59 surviving Day 1 players united for the first time, playing through the money bubble and down to the Final Table.
Notables who cashed but came up short included; Hong Kong's Andy Chan (13th for KRW2,070,000), APPT Kickoff runner-up Ting Shum Kwok (16th for KRW1,725,000), Hong Kong's Danny Tang and the USA's Andrew An.
Both Tang and An busted simultaneously on the bubble to chop 24th place money between them, both earning KRW622,500 apiece. Team PokerStars Pro Randy 'nanonoko' Lew was amongst the survivors who made it through from the Day 1 starting flights, but departed well short of the money. Other notables who departed shy of the cash spots included Taiwan's Chen An Lin, China's Yang Zhang and 200K NLH winner Xingbao Zhu.
APPT NATIONAL FINAL TABLE
Seat 1: Yuki Ko (Japan) – 892,000 
Seat 2: Jaebok Ryu (Korea) – 284,000 
Seat 3: Sheng Li (China) – 1,110,000 
Seat 4: Pete Chen (Taiwan) – 639,000 
Seat 5: Genki Nakano (Japan) – 388,000 
Seat 6: Simon Burns (UK) – 455,000 
Seat 7: Taehoon Han (New Zealand) – 995,000 
Seat 8: Masakazu Okamoto (Japan) – 324,000 
Seat 9: Kunimaro Kojo (Japan) – 539,000
Day 3 restarts at 12pm local time (GMT+9) and will play down until a champion is crowned. Blinds will be recommencing at 8,000/16,000 with a 2,000 running ante with level length increasing from 50 to 60-minutes.
Hong Kong's Raiden Kan wins the KRW700k Pot Limit Omaha
Hong Kong's Raiden Kan and Chile's Diego Palma decided on an ICM chop when play reached heads-up in the KRW 700,000 Pot Limit Omaha. Kan, who held the lead when the deal was decided, took the trophy and KRW5,690,000 (INR 3,47,000), while Palma took KRW5,000,000 for second. A total of 25 entries generated a prize pool of KRW15,277,500 with the top four places paying out.
RESULTS:-
 
1st: Raiden Kan (Hong Kong) – ?5,690,000 
2nd: Diego Palma (Chile) – ?5,000,000 
3rd: Jeffery Holbrook (USA) – ?2,600,000 
4th: Seung Chun Jennens (Canada) – ?1,987,500


---
---
Comments