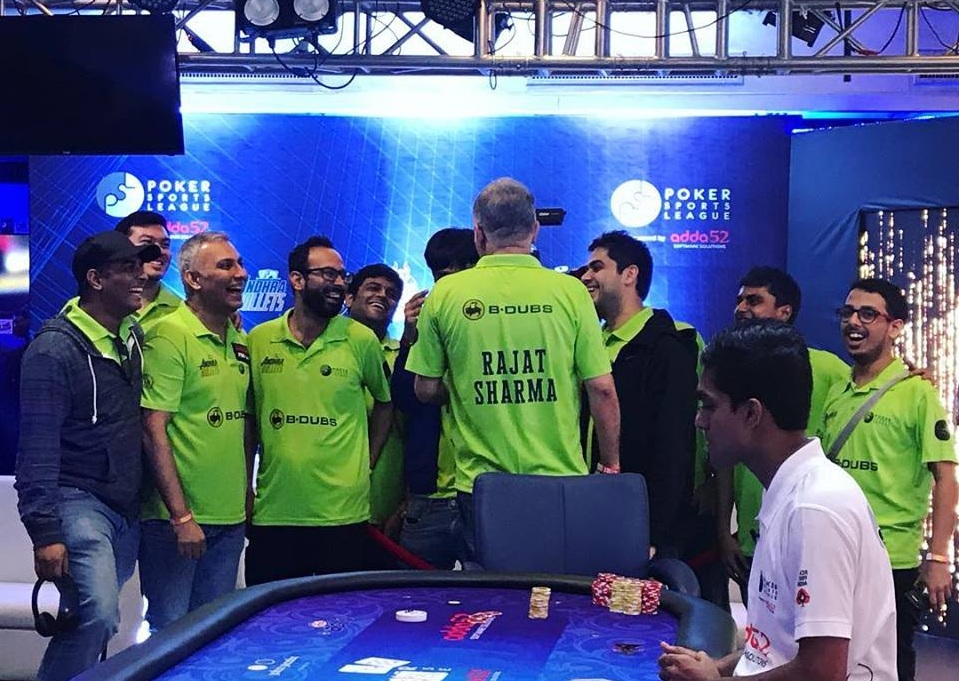 Poker
---
Andhra Bullets top Day 1 of Poker Sports League
Season 2 of the Poker Sports League (PSL) kicked off yesterday, 9th May 2018, on board the Deltin Royale in Goa. A few overseas pros and several top Indian poker players were set for a few days of exciting action as 11 teams would battle it out for a share of the INR 4.5 crore prize pool. By the end of Day 1 action, it was Andhra Bullets that was in the lead.
Various structures and formats of poker will be played across the four days of PSL 2. The teams will nominate players to participate in a combination of various finely structured tournaments and based on performances by the players, points will be awarded to each team accordingly. The stacks on the final day (Day 5) will determine the winner of PSL Season 2.
List of Day 1 events: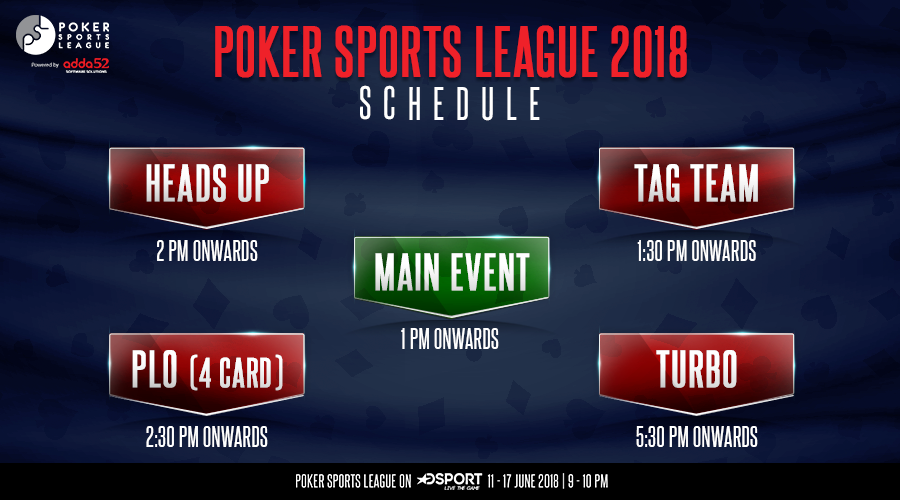 Here's what happened on Day 1:
Main Event
Each team was to nominate 4 players to participate in the Main Event, which was the first tournament of the day. Eventually, Rajat Sharma of the Andhra Bullets beat Ashish Munot of Bengaluru Warriors in an event where the top 7 teams were paid out. The 1,59,000 points that the Bullets were handed out for this event was the highest prize of the day and it gave them a commanding lead.
Tag-team Event
The Rajasthan Tilters represented by Shravan Chhabria and Vaibhav Sharma won the tag-team event, where a total of 3 teams would be paid out. Kolkata Kings, represented by Samay Parikh and Raman Gujral, finished in second while the Chennai Thalaivas finished third.
Here's a sneak peek into the action at PSL 2:
Heads-up Event
Prashant Bhutoria helped Delhi Panthers win the heads-up event for 66,000 points while the Andhra Bullets cashed out in this event too, represented by Anik Ajmera. The 33,000 points received by the Bullets consolidated their lead at the top of the PSL 2 points leaderboard.
PLO Event
3 teams would be paid out in the PLO event and each team had to nominate one player for this tournament. Eventually, it was Aman Dhamija who won this event for Goan Nuts as they got their second prize of the day. Mumbai Anchors and Kolkata Kings also cashed out for second and third place respectively.
Turbo Event
This was the last tournament of Day 1 and Mumbai Anchors won this event, getting their second cash of the day. The Anchors nominated top Indian pros Danish Shaikh and Amit Jain for this event, and they would've been mighty pleased with that decision. Andhra Bullets cashed out again for second place, while Goan Nuts and Kolkata Kings finished in 3rd and 4th respectively.
With 3 cashes on Day 1, Andhra Bullets are at the top of the PSL 2 points leaderboard: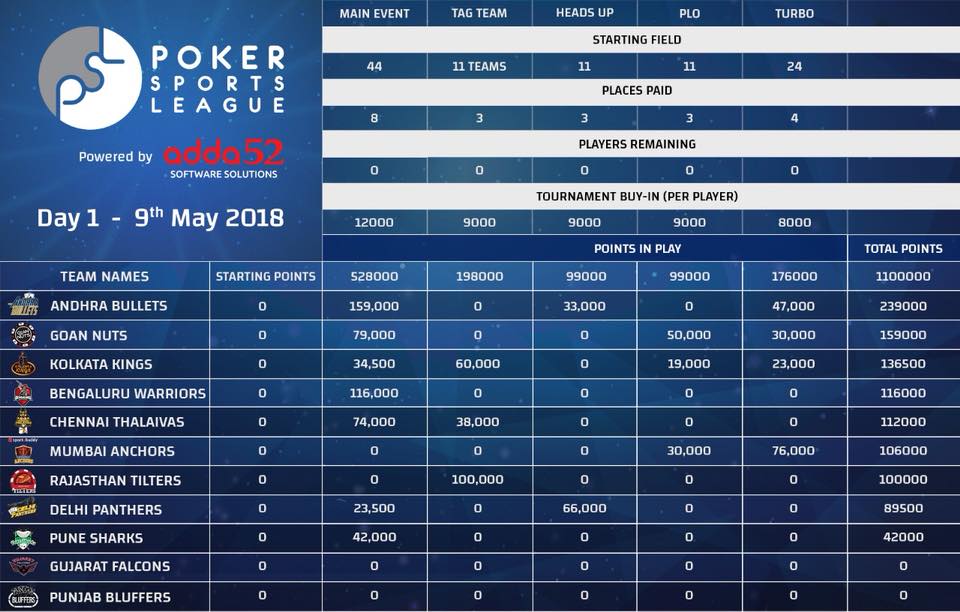 We will be doing a daily roundup of the Poker Sports League, so keep coming back to GutshotMagazine.com for more updates!
Image courtesy: Poker Sports League

---
---
Comments