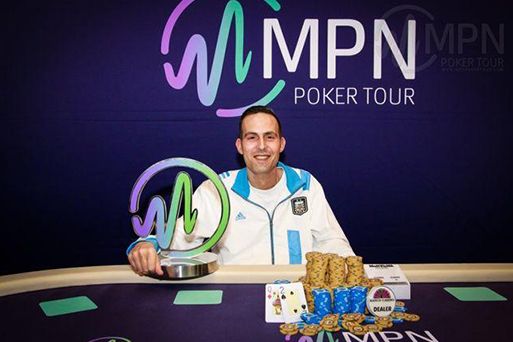 Poker
---
Alex Hendriks wins MPN Poker Tour Bratislava ME for €27k
driks emerged victorious in the MPNPT Bratislava for  €27,000. The day began with 13 players left from the 329 entries who had bought it and rebought over the opening two days of the event to create the €159,565 prize pool, handily eclipsing the €150,000 guarantee.
The final table line-up witnessed competitors of eight nationalities and professions who came together to participate in the event. Daniel Camus, a pro-football player finished third while as Jussi Mattila, from the field of construction finished up as runner-up.
Hendriks had controlled and led the final table, Jussi Mattila one of the main thorns in his side, so it was appropriate the pair met heads up to contend the title. The showdown was Hendriks' big stack and a cooler settled the contest first hand! Hendrix flopped two pairs, called Mattila's check-raise with a pair and flush draw and when the dust had settled, Hendriks' hand was still good.
Final Table Results:-
Rank – Name – Prize – Deal
1. Alex Hendriks – € 30,000 – € 27,000
2. Jussi Mattila – € 24,000 – € 20,900
3. Daniel Camus – € 18,000 – € 24,100
4. Dominik Desset – € 13,200  
5. Jiri Noga – € 9,000  
6. Sebastian Rebhan – € 7,000  
7. Johannes Park – € 5,400  
8. Colin Guthrie – € 4,000  
9. Andy Hills – € 3,065


---
---
Comments