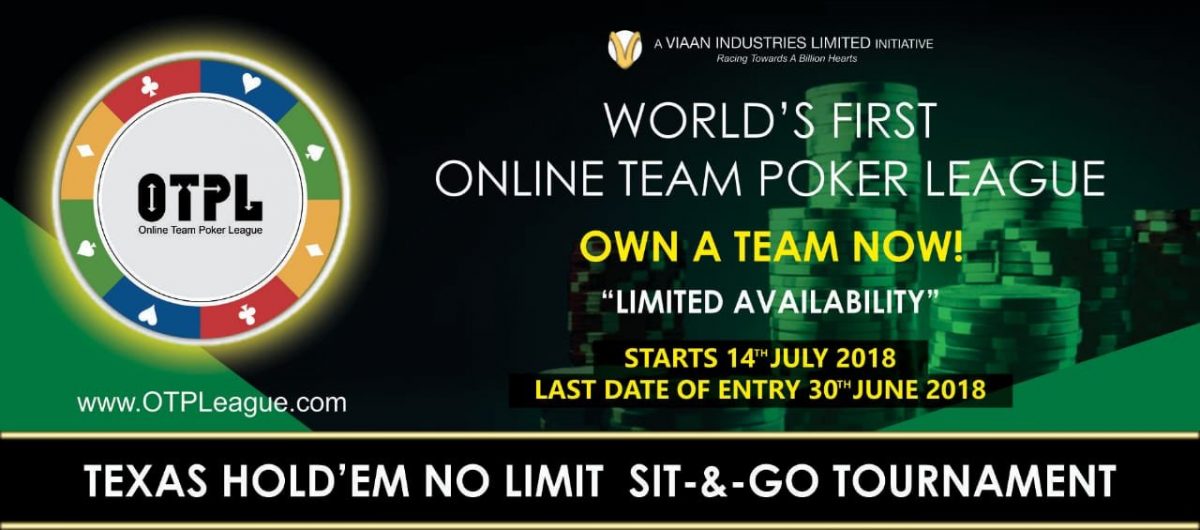 Poker
---
After Match IPL, Get Ready For Online Team Poker League
He was banned from the IPL (Indian Premier League), but that didn't stop him from creating another IPL, that is slowly becoming famous across the country. Raj Kundra, through an association between his company Viaan Industries and International Federation of Match Poker (IFMP), created the Match Indian Poker League, that has now successfully completed two seasons.
The first season of Match IPL was held in November last year and was won by Mumbai All-Stars, a team led by Bollywood star Harman Baweja. The second season was held just over 10 days back and was won by newbie team Haryana Hawks, led by PLO expert Jagdeep Singh.
Buoyed by the success of the first couple of seasons of the Match IPL, Kundra is now ready enter the e-sports business and take poker in India to the next level, with the introduction of the OTPL (Online Team Poker League). The MIPL season lasts for just a day or two, but Kundra believes that the game of poker in India is rapidly rising and requires a longer platform.
"There is a significant uptrend in people playing poker. After seeing the response for Match IPL, I felt there is a need for a year-long property. So, we created this property, wherein 30 teams will play 'No Limit Texas Hold'em' tournament every alternate Saturday via a specially designed app by Viaan Industries," Kundra told Economic Times about this venture.
Compared to the Match IPL's 10 teams, the OTPL will see participation from 30 teams throughout the year, competing for an annual prizepool of Rs.13.2 crore. The game will see each team starting with 50,000 chips every match day, which will be played for four hours. The collective chip counts of team players will be added up to decide monthly team rankings and prizes. At the end of the season, the prize money will be shared among the top 8 teams.
Season 1 of the OTPL is set to begin in July and it will be a 6-month season, ending in November. The winning team will then get a chance to represent India in the World Online Team Poker League (WOTPL), an annual tournament which takes place in December! Viaan Industries is set to generate revenue of Rs.75 crore a year, just from India.
We're loving how Raj Kundra is taking the game of poker to new highs in India, as well as around the world. Keep watching GutshotMagazine.com for updates on Season 1 of the OTPL. Last date to enter is 30th June 2018!


---
---
Comments