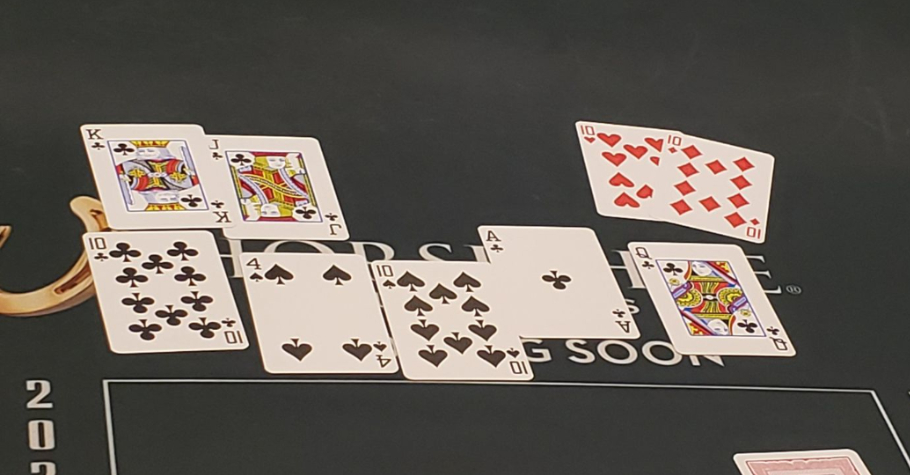 Poker
---
A Royal Flush Lit The WSOP 2022 Main Event AF
A royal flush is not a poker hand that graces the board every now and then. The probability of hitting a royal flush in Texas Hold'em is 0.000154% and the odds stand at 649,739 : 1. Yeah, that's how rare an occurrence is when we think of a player hitting a royal flush. But this occurrence became a reality and that too at World Series of Poker (WSOP) 2022 Main Event (ME). What? How can a royal flush go unnoticed at WSOP 2022 ME? Not possible right? So tell us which player was blessed enough to hit a royal flush? Guessing who? Worry not, we will tell you who that player is. It is American player Michael Scoma. This player rivered a runner-runner royal flush and won the hand like a BOSS!
What the #%*$ happened?
Scoma was grinding at the WSOP 2022 ME and had progressed onto Day 3. We don't have the exact details but between Day 3 and Day 4 (he busted) this rare hand graced Scoma's table. A Twitter user wanted to understand this royal flush better so he commented, "Am I reading this correctly: The quad 10s were flopped. For some reason, the KJ clubs sticks around despite a pair on the board and only three to a flush, then hits runner-runner for the royal to beat out the quad 10s?"
Michael Scoma's post on Twitter
While replying to this user, Scoma said, "Yes. The flop went check check. The turn was the ace of clubs. I checked. The quads put out a small bet and I check raised. The quads just called my check raise. The River gave me a royal. I bet, the quads shoved and I called."
Michael Scoma's comment on his royal flush
Cliff Josephy also known as 'JohnnyBax' shared a post on his Twitter about Scoma hitting a royal flush. He wrote, "This is what I've seen so far today @WSOP Main Event. Royal Flush over quads, quads over quads(both hands at adjacent table), and then a guy at my table tossing his chip in the pot and it landing on its side."
---
ALSO READ: Who is WSOP 2022 Main Event Star Alejandro Lococo?
---
Cliff Josephy post on Twitter
On many occasions we have said that when poker gods are on your side then miracles happen. Poker gods were surely watching over Scoma on that day in the ME. If you see, Scoma's rival flopped quads with his pocket tens and what are the odds of getting a better hand than four of a kind? You know, right? Well, leaving aside the outs and probability aside for a second, Scoma hit a flush draw when the Ace of clubs fell on the turn and the Queen of clubs just made the deal a hell lot sweeter (read DIVINE)! 
Those who keep a tab of a royal flush showing up, this was your moment to track and analyze. Sounds nerdy but many do it. From the many tales and attention-grabbing hands that were played in WSOP 2022 ME, Scoma's royal flush will always hold a special place in WSOP history.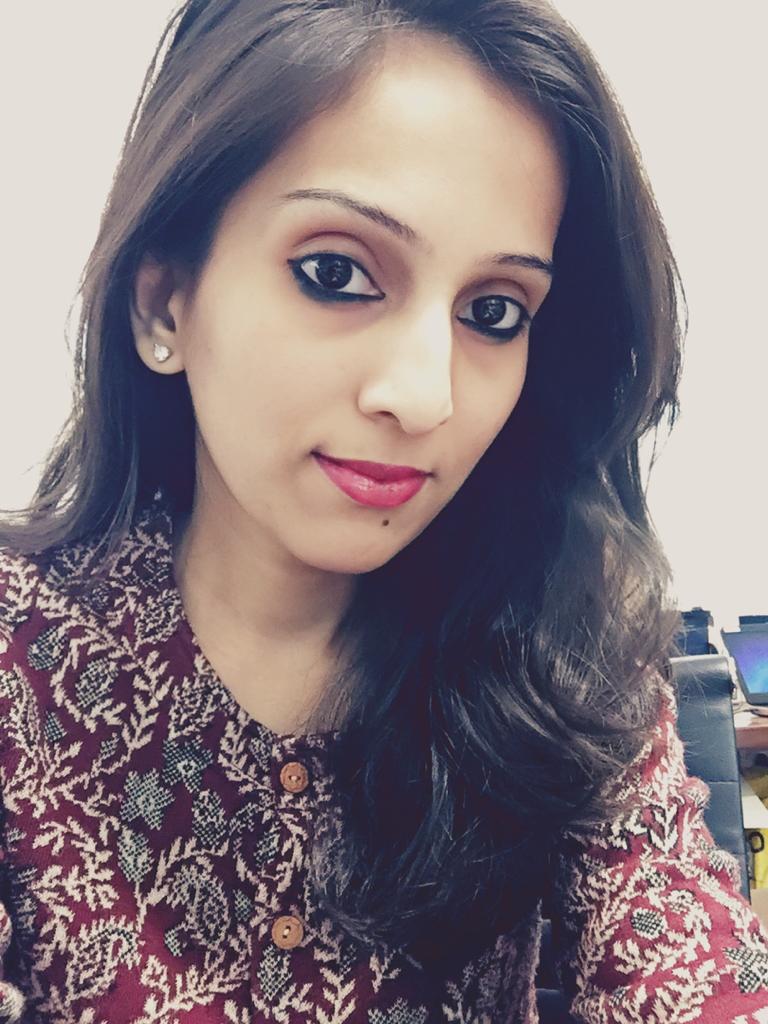 With a Masters Degree in Journalism and Communication, Mrinal Gujare currently is cruising through an exciting genre of writing and editing at Gutshot Magazine. Apart from being an Editor, Mrinal is an avid reader and a former contemporary dancer. She is also perennially hungry for intriguing scoops from across the globe. No holds barred is the rule Mrinal follows in life.
---
---
Comments