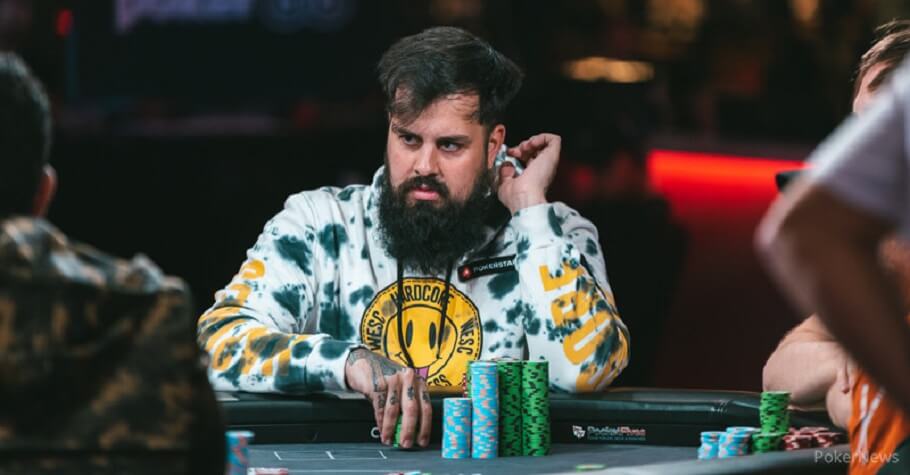 Poker
---
Who is WSOP 2022 Main Event Star Alejandro Lococo?
Math, analytics, probability, people reading, patience, decision making, understanding risk vs reward ratio, and so many other skills are required to play the game of poker. But yesterday, we got to know that for Alejandro Lococo, the ability to pull off insane bluffs is also a very important skill to hold up your sleeve while playing this game that we all love.
The World Series of Poker (WSOP) Main Event is underway with 8,600+ players participating in the $10,000 buy-in freezeout tournament. On Day 5 of the event, we saw Alejandro Lococo come into the focus for the first time because of what may have been the biggest bluff in WSOP Main Event history, being compared to what Chris Moneymaker did in the WSOP 2003 Main Event.
During heads-up play at the 2003 WSOP Main Event, Moneymaker was pitted against Sammy Farha and he put the latter off top pair with a king-high and missed flush draw, winning a massive pot in the process. While that was often termed as the 'Bluff of the Century' in poker, Lococo pulled off a hand that would've surely made Moneymaker jealous. See the action here: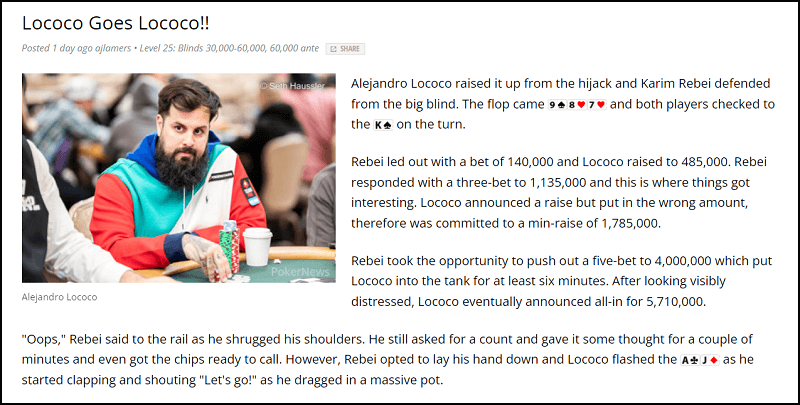 Reporters at the venue called this the hand of the tournament as he added 8.7 million chips to his stack after winning the hand against Karim Rebei. However, we're not here to talk just about his bluff because since then, he's still managed to sail through with a towering stack at the WSOP 2022 Main Event, being among the top stacks through most of Day 6 as well.
As the field was narrowing down to less than the final 40 players on Day 6, a lot of people are now looking at potential players who can go on to win the WSOP 2022 Main Event. One of them could be the final female player in the mix, Efthymia Litsou. A lot of people were even looking at Lococo as a possible WSOP 2022 ME winner, and here, we'll tell you a little bit more about him.
Who is Alejandro Lococo?
Hailing from Argentina, Alejandro Andres Lococo is an enthusiast and not even a full-time poker professional. Going by the stage name 'Papo MC', the poker player is an Argentinian rapper who has more than 2.8 million followers on his Instagram handle. The fact that he's still making time to score big in poker tournaments is truly impressive.
He's also a PokerStars ambassador and we're sure he's making the poker giant very proud too, as he's not making his first but his second deep run in a WSOP Main Event. It was just last year in the WSOP 2021 Main Event in November that he cashed for a career best score of $1,225,000 that he received for finishing 7th in that major global event.
This year, he made a second consecutive deep run in a WSOP Main Event, among the final 40-odd players in the WSOP 2022 Main Event. After his big bluff on Day 5, he managed to stay among the top stacks on Day 6 too, initially aiming to add on to his tally of $1.94 million that he's already got in live tournament cashes across the world.
PokerStars clearly knows how to make investments in the right people, as this isn't the first time a PokerStars ambassador has run deep in a WSOP Main Event. Last year, Lococo finished seventh and another PokerStars Pro Ramón Colillas also had a deep run, finishing 14th in the same event. Lococo also spends a lot of game time with their other ambassador, Brazilian footballer Neymar Jr.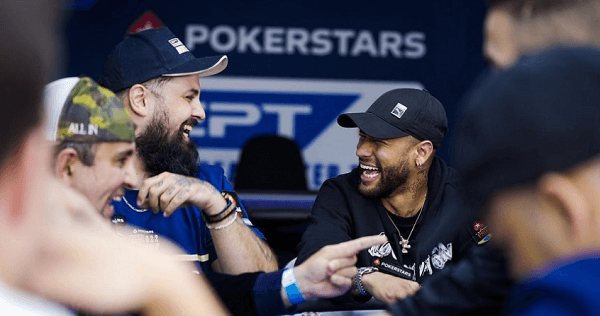 He's proved that his run last year was not a one-time performance as he took home two titles at the European Poker Tour (EPT) Prague series in March 2022 as well. This included winning the €1,100 Eureka Main Event for $457k and the €2,200 Deep Stack Event for around $97k. Here, he's not going to score anything less than $214,200 which is the payout for 43rd place.
While he's got all these cashes across the world, the one thing that's still elusive is a WSOP gold bracelet and the deeper Alejandro Lococo goes in the 2022 WSOP Main Event, the greater were his chances of adding one to his trophy cabinet. Prior to the Main Event this year, he had as many as three cashes in other side events for cumulative cashes of a little over $7,000.
Earlier in the Main Event, another person gaining a lot of attention was USA's Zilong Zhang but he unfortunately busted early on Day 6, just outside the top 100 spots. He was another crowd favourite and a lot of people were rooting for Zhang and Lococo to meet each other on the final table as well. Read more about Zhang's run here. Eventually though, Lococo's run also came to an end towards the fag end of Day 6.
Image credits: Alec Rome / PokerStars
Alejandro Lococo eventually ended in 39th place in the WSOP 2022 Main Event, taking home a prize of $214,200 and ending his world poker champion dream once again. For more updates on the WSOP 2022 Main Event over the next few days, ensure you stay tuned to GutshotMagazine.com…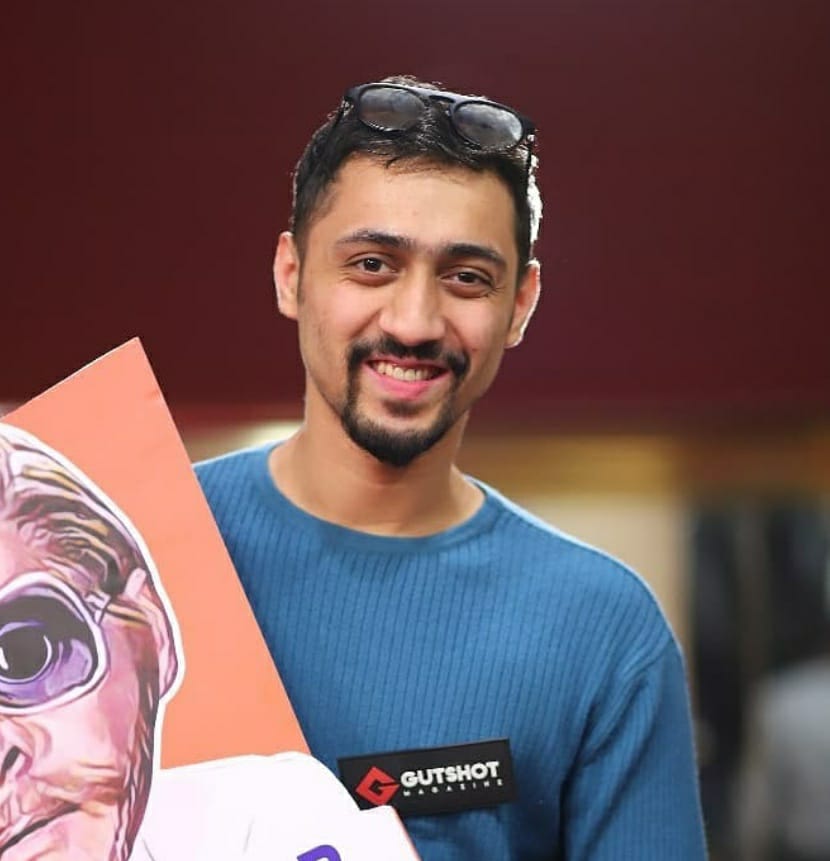 A graduate in Business Management, Dwayne began his career as a content writer for a virtual sports betting company and then for Gutshot too. Now, he heads marketing and business operations at Gutshot and while he's no expert in poker, he enjoys the occasional weekend home games. He was introduced to the industry in 2017 and has made quite a few friends along the way. Outside of poker, he is an avid cricket and sports fan, loves his bikes and of course, a good party! If you want to reach out to him for partnerships and collaborations, feel free to send a message at dwayne@gutshotmagazine.com.
---
---
More News
---
Comments