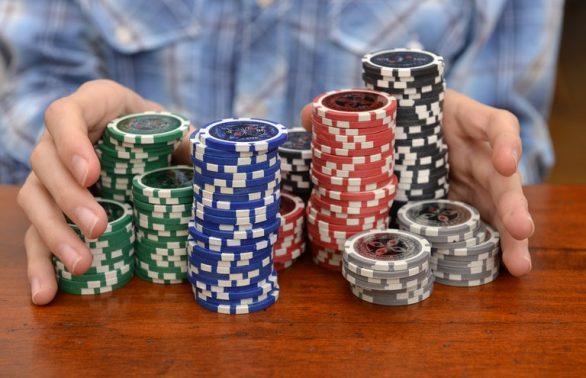 Gambling
---
A prop bet never heard of before
How far you're willing to go for $100,000? Would you lock yourself in a pitch dark bathroom for 30 days straight? Apparently, the American poker player Rich Alati will.
The prop bet is not someone's imagination but a real wager being played out between two poker pros, Alati and Australian pro Rory Young. Young has offered Alati $100,100 if he stays in a dark bathroom for 30 days.
Despite continuous opposition from his relatives and loved ones, Alati accepted the bet and entered the isolation chamber in an "undisclosed location somewhere in Las Vegas" on Nov 21.
"The conditions are complete darkness, so no electronics, no light-emitting devices, no drugs of any kind," said Young. "He is allowed any type of food that he wants. He has a bed in there, he has a shower and a bathtub. He has pretty lavish toiletries like Epsom salts, sugar scrubs, that kind of stuff."
Meals are being delivered to Alati during the 30 days, but not on a regular basis so as not to give any idea as to how much time has passed.
There's a private livestream going on so that Alati's friends and family can check up on him from time to time. Also, to make sure he's not cheating.
"They tried to get him to not do it but he doesn't listen to anybody but himself. She (Alati's sister) tried very hard to get him to pull out and he wasn't having It. She's pretty worried" said Young, who has some concerns for Alati's health, saying "I have a bit of a concern for his eyesight, but we're taking all of the necessary conditions."
According to Young ,another well-known poker pro  and former WSOP Main Event champion Huckleberry Seed wants to try the same challenge, but under much extreme conditions:
"Seed said he wants to do it with no bed, no food for the first 21 days, he'd do it for a total of 40 days, and just water. Also, he said I could put some cockroaches in the bathroom" Young said.
Crazy bet like these are apparently not so uncommon in the Las Vegas high-stakes scene. A guy wore the same shirt every day for a year for $8,000.
The whole point of the bet is to test if a player's mind game is strong or not because poker requires your mental capacities to be at peak all the time., and Alati has taken it upon himself literally to prove his mental prowess.
Stay tuned to GutshotMagazine.com for general poker news, tournament updates, and much more.


Check out our online poker rooms section, where you can read reviews on the biggest and best poker rooms in the country, while also taking advantage of their bonuses and promotions. Check out these top poker rooms HERE.
---
---
Comments