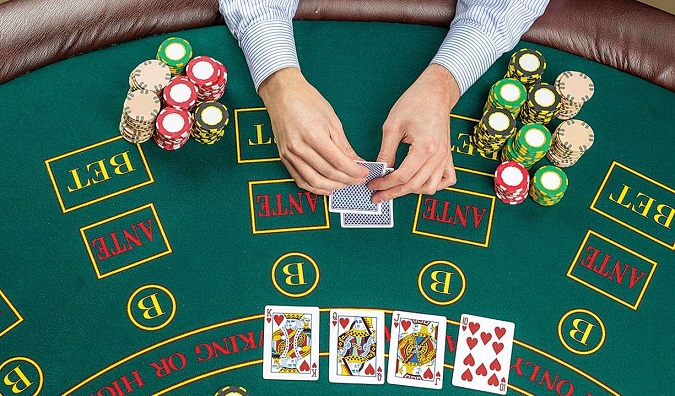 Gambling
---
70 arrested in Mumbai Gambling Crackdown
There have been crackdowns on illegal gambling across the country and most recently there were two raids which took place on two Mumbai and Thane gambling dens which led to the arrest of more than 70 people. Matka and Teen Patti gambling were taking place at the venues when the raids were conducted.
Thane police carried out its raid at a farmhouse situated on the road between Thane and neighboring Ghodbunder following surveillance and confirmation of illegal gambling activities taking place within the house. 28 people were present at the moment of the raid around 11:30 p.m. and they were all arrested by the authorities. The individuals found on the premises of the farmhouse were mostly residents of Gujarat that were utilizing instant messaging and phone communication in order to receive and forward Matka bets. The authorities obtained cash located in the house, a laptop as well as a total of 58 mobile phones aiding the wagering process. The individuals arrested were taken to the District Sessions Court and further investigation into the gambling ring is set to ensue. For the time being there is information that the Savla brothers familiar to the police are the kingpins behind this operation as the owners of the house. 
Another big operation took place in Mumbai, where 46 individuals were arrested from the Sahara Star Hotel in a raid carried out by the Delhi Crime Branch. The gambling racket took place in seven of the premium suites available at the five-star hotel. It was managed by the high rollers willing to capitalize on the interest towards premium gambling and high-profile gaming patrons. Among the 46 businessmen, there were also 5 bookmakers with existing criminal records.
Teen Patti was the game in progress at the time of the arrests. Upon the arrest, individuals stated that this game was part of an established tradition occurring on every Shravan Monday, part of the Hindu calendar. Mondays are usually dedicated to fasting and, according to the businessmen, Teen Patti gaming. 
Cash and liquor were seized during the operation, but what should also be noted is that along with the card game, players were also betting on the England vs. India football matches, further complicating matters. The upcoming weeks would witness more development on both of the cases striving to eliminate illegal gaming operation at a time when India attempts to bring security to the field.
---
---
Comments