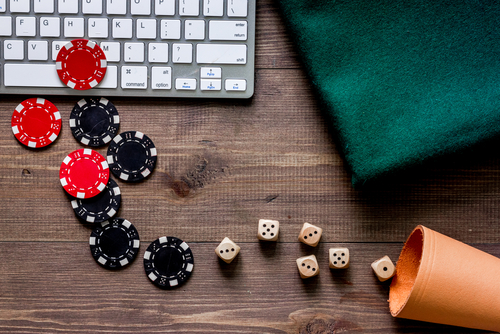 Poker
---
6 Skills You Must Develop to Succeed in Online Poker Game
Focus, patience, strategy, analytical mind, discipline and emotional stability are the key points to become a successful Poker player. Poker being a mind game, these points are of utmost importance.
Following are skills which will help you to develop in online Poker-
Deep focus in the game
A good game of poker goes on for several hours and players have to be attentive and alert throughout. Several players sit for nearly 12 hours a day playing Poker online and therefore the ability to focus deeply for an extended period becomes a highly critical skill to win. If you easily get distracted, poker is perhaps not for you.
Patients
Poker is a game in which you need to explore the mistakes of your opponents. You also need to know the right time to spot a bluff as well as bluff yourself. Being patient is a valuable skill and ensures you a profitable hand. It is important to have a patient approach to moving up levels to ensure you, to become a successful poker player.
Strategy
The strategy is one of the most important things in Poker and it is what makes a player a great Poker player. While making a strategy, every player must keep in mind who they are playing against, the mindset of the other players and should explore their opponents in various ways like calling, raising, re-raising, etc.
Good discipline
In Poker, some days are good when you win a lot while some days are bad. Players should avoid losing their patients and cool and should not get frustrated. Poker teaches players to remain calm even in the most stressful situation.
Emotional stability
Being emotionally stable is very important in a game of Poker. It is a big part of the game and lots of poker coaches work with players just for that. There may be many stressful times when you lose money and players tend to become mentally unstable and get angry. However, those who remain calm in such situations is a sign of a great player.
Psychology
Psychology is the skill to judge your own position in relation to others at the table. It is the ability to influence the decisions of your opponents and become more significant. In poker, bluffs are very common and thus you should play your game smartly.
Following points are very helpful not only to improvise your game but also become a successful player. Poker players should be attentive and play their game with complete concentration.
If you happen to be missing of the above qualities, spend some time brushing them. Also, get latest updates on Online Poker right in your inbox by subscribing to GutshotMagazine.com!
---
---
Comments