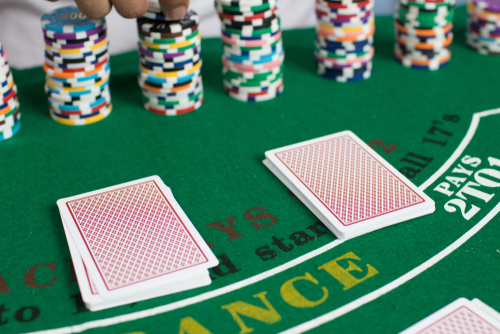 Poker
---
5 Myths Surrounding Texas Hold'em Poker
Poker is a mind and skill game and not a game of luck. Most of the people, as well as several Poker players, consider Poker to be a game of luck and follow several superstitions while playing the game. Following are a list of the most heard myths about Poker.
1-    It is a game of luck, really?
Many of the newbies or people who do not play poker assume it is a game of luck. However, this myth is untrue. A player masters at the game with experience and a great strategy. Luck is not a very big factor in the game. A player has to learn the game properly in order to reduce his losses and increase his profits.
2-    Bluffing is not required in Poker
Bluffing is an art which not all the players at the Poker table can master. Winning a high game is easier than winning an average game. The timing and situation of a bluff are what makes the real difference.
3-    Playing poker is against the law
There are many people who feel playing Poker is a crime. They also assume it is gambling.However, Online Poker sites are very safe and reliable platform to play an intense game of poker. Moreover, it requires skills, patience and a calm mind.
4-    Men are better than women at Poker
 Women are not behind in any field and not even in Poker. Though the number of men playing Poker is more than women, women have the ability to defeat men at the Poker table. Nikita Luther and Muskan Sethi, are just among the few women who poker players who have made a name in the Indian industry.
5-    You cannot win consistently in Poker
This is a complete myth and good experience poker players will agree to it that if you have a good strategy and play with complete concentration you can win any number of games. Playing with a good strategy increases your winning chances.
With this, we come to the end of our article. We hope you don't follow such myths and continue to play poker online as well as offline. Being calm, concentrating properly and having an amazing strategy are the keys to a great Poker game. You can also get latest updates on Poker right in your inbox by subscribing now!
---
---
Comments