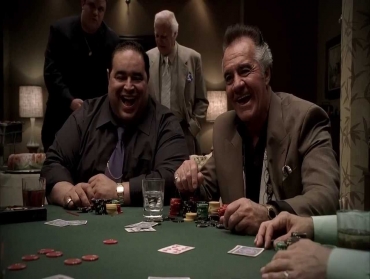 Poker
---
5 Easy Ways to Enjoy Poker Online Even When You Lose
Online poker is an exciting game. It's exhilarating and addictive as hell! No other card game can give you a thrill as high as poker. It's a strategic game where you need to analyze your hand, read your opponents and play to win the pot. However, many players abandon this sport when they keep on losing.
Here, we'll tell you how to enjoy poker even when you're losing.
Prepare to lose
What now!? If you're a beginner than chances are that you are playing online poker freerolls most of the time. This gives you the opportunity to explore poker. No matter how good you play, there will be someone better. So instead of planning on winning all the time, prepare to lose. Keep an eye on the other players, take some risks and have a good time!
Enjoy yourself!
Poker is not a serious game. Have fun playing it. Lighten up. Talk with the other players, crack a joke, laugh and make some new friends. If you are taking some time off from your day job or studies to enjoy some online poker, then make sure you have a great time. Don't take the poker game too seriously all the time.
Be Gracious
Always be gracious, whether you win or lose. Boasting and showing off will get you nowhere. You will come across as a jerk. So be kind to others, no matter the number of wins.
Learn other forms of Poker
Don't just limit yourself to Texas Hold'em. Learn to play other poker games online like Omaha and Pineapple (OFC). Playing these will overall improve your poker game.
Embrace your failures
That's what the game is all about. Learning from your mistakes and embracing failures. The key is to better yourself with every hand. Got some more ideas to make poker fun? Share your views and opinions with us by commenting below.
Get latest updates on Poker right in your inbox, by subscribing to GutshotMagazine.com!
---
---
Comments