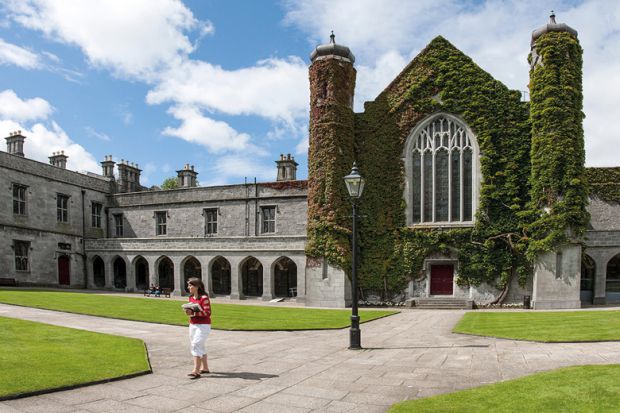 Poker
---
5 Best Poker Universities
It must have not occurred to you that something like Poker Universities existed but we are here to keep you very well informed about interesting things like these. Poker is a game that requires a lot of thinking. Given that the brainy ones among us usually prove to be the most successful on the felt, it should come as no surprise to us that many of these people are moving from the best schools and universities in the world straight to the elite levels of high stakes poker.  
Here are the 5 top best Colleges and universities for poker players and from which major poker professionals emerged:
University of Waterloo, Canada: The Waterloo University is called the Poker Factory. This Canada based institution has produced some of the biggest group of world class players ever to come out of a post-secondary school. They take math quite seriously there. So much so that they were the first school in North America to create an entirely separate faculty for it. The tuition fees of 2009-2010 being around $8,000.  
UC Berkeley, USA: One will find a thriving poker culture in UC Berkeley, having some of the best publicly-educated students in the country. Organizations of games happen through word of mouth and social media. The school felt a need to create something called the Online Poker Addiction Forum seeing online poker being a big thing at Berkeley. A walk through the Berkeley campus will reveal hordes of disciplined students hunched over their laptops, not studying but rather trading bets and raises at their favourite online poker rooms.  
Harvard University, USA:  The words Harvard and Poker have been spending a lot of time together lately and is a big part Global Poker Strategic Thinking Society. It promotes an idea of using poker as a platform to teach strategic thinking. Alumni of Harvard who number among the ranks of pro players include Andy Bloch and Richard Brodie. If you can afford to go to Harvard you can probably afford to lose some money learning to be a good poker player.  
Yale University, USA: Yale pumps out gifted poker players whether it's the proximity to Foxwoods Casino or the generally brainy student population. The two schools, Yale and Harvard have created an annual tournament carrying their long-standing rivalry over to the felt. Living close to the Foxwoods and not playing poker just doesn't make sense.  
Trinity College Dublin, Ireland: This Irish based institution serves as breeding ground for the next generation 0of poker pros. Legend has it that it was with an organized group of rounders called "Junior Common Room Poker Club" at Trinity College that Andy Black began taking the game seriously.
Check out our online poker rooms section, where you can read reviews on the biggest and best poker rooms in the country, while also taking advantage of their bonuses and promotions. Check out these top poker rooms HERE.
---
---
Comments