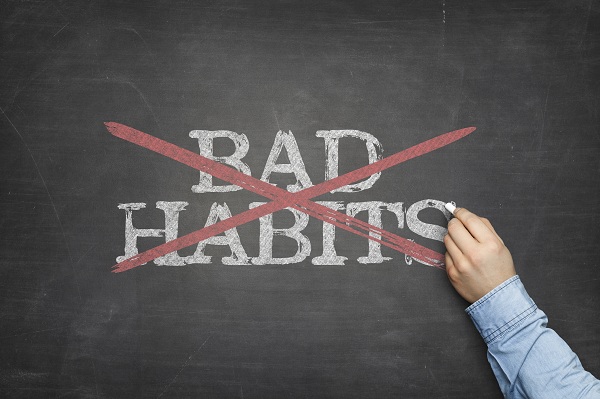 Poker
---
3 Bad Poker Habits that Result in Long-Term Losses
There's an upside and a downside to almost everything. The key is to find the right balance in between. People achieve greatness by finding the perfect match. Ever wondered how they do that? Consistency! Winners win by staying consistent to the habits they develop over a long period of time.
Adversely, losing players also have certain habits that have been developed which results in them losing their entire bankroll.
Here are three bad poker habits that are likely to result in long-term losses in Poker.
Continuously playing in 'Bad Games'
Bad games in Poker can mean a lot of different things. It can refer to multiple games. To a beginner, a bad game can mean where there is not a lot of action or maybe there's not a lot of money on the table.
Beginners often fail to understand that a game where they are generally outclassed is technically a bad game for them. One such example is a game where there are multiple pros or a game where the table is full of regulars.
The mistake beginners make may be because they are in over their heads. By the time they realize this, they're already down multiple buy-ins.
If you're already a victim of this bad poker habit, it's time you stop now!
Playing while distracted
You gotta be focused to win at online Poker. If you lose focus, you will lose everything! Anything that's not allowing you to project your best form is a distraction. You need to get rid of such distractions. The two most common distraction is when you are tired or hungry. Both are simple matters to fix, but sometimes players are too stubborn to leave.
Drinking alcohol is also another distraction that's gonna cost you while playing poker online or at the tables. It affects your decision making process and limits your ability to think. The effects of alcohol are far beyond that and you should refrain from it.
Personal issues are also another hindrance. Anything from problems at home to relationship issues that keep you distracted will eventually, if not immediately, kill your bankroll.
All you would be really focused on will be these issues, and with half your attention, you are prone to make more mistakes.
Chasing losses
Best described as, "a player that regularly sticks with a game when they are losing is likely to be a long-term loser in the game". Here we aren't talking about a player that takes a couple of bad beats and continues because the game is good.
Instead, we are referring to a player that keeps digging into his wallet for the fifth or sixth buy-in and/or walking to the ATM to withdraw more cash because, 'they're due to win big!'.
These are some of the bad poker habits that could likely result in long-term loss for a player. Do you know of any more? Do let us know by leaving a comment below.
---
---
Comments