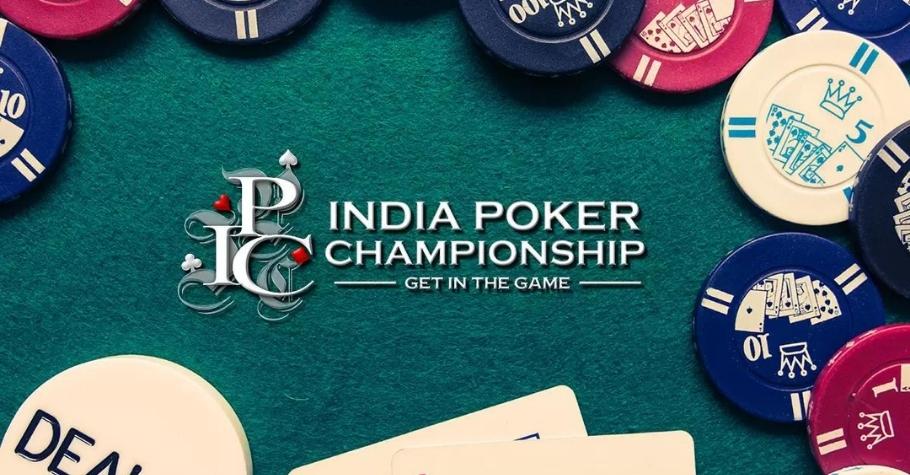 Poker
---
2010 – 2019: The IPC Journey
"It's quite incredible! Who'd have ever thought our journey would bring us here…", were the words from Peter Abraham as we asked him about the history of the India Poker Championship (IPC), the country's premier poker tournament series which is set to take place from 11-15 September in Goa. Abraham and his good mate and IPC co-founder Sameer Rattonsey first started playing poker in the early 2000s. As their obsession with the game grew, so did their need to play with more people.
"We started playing home game sit n go tournaments and still consider ourselves tournament players, so it was natural for us then (and now as well) to want to play against bigger fields. The IPC started off with us looking to create a big tournament experience for the nascent Indian poker market," says Rattonsey who was inspired to make their home game tournaments even more 'professional' after his visit to the poker rooms in Las Vegas in those early years. After playing in a few tournaments there, he brought back that knowledge and started bettering the group's home tournaments. 
They set up the first IPC event in March 2010 onboard the Casino Pride poker room in Goa where the average turnout was about 50 players in each of the three scheduled events in that edition. But from there on the numbers just kept growing soon crossing the three figure mark just one edition in. Over the next couple of years, as the IPC grew its standing in the Indian poker market, many other brands too started to make forays. 
In 2013, the IPC team was strengthened by the addition of two other stalwarts from the domestic poker circuit. Rajeev Kanjani, a well known player and founder of the Aces Unlimited brand of tournaments and veteran poker club operator Amin Rozani. Years later this same quartet would venture into the online poker space with the highly successful Spartan Poker brand and together are regarded as one of the most dynamic and innovative teams in the country's ever growing poker industry.
December 2010 saw the first ever IPC Main Event, a tournament which would crown the first national poker champion. And it is a very familiar name in Aditya Sushant, beating 87 entries to win the ME for INR 6,26,000, a huge score in those days. Sushant as we all know went on to claim India's first ever World Series of Poker bracelet in the 2017 edition of the WSOP. "The IPC's mission is simple – to provide Indian poker players with a world class poker experience. We believed then that it was time for India to make its presence felt on the global poker map and we want the IPC to be the stepping stone that will propel Indian players to great success on the world poker circuit. That mission continues to this day," says Kanjani on why the IPC is so popular with the players.
A taxing time
2011-12 is generally regarded as the Golden Era of live tournaments in India where plenty of series took place and millions in prizes being given away. However, the 'golden era' in Indian poker was soon about to end as an unfriendly tax policy hit poker tournament organizers, with the implementation of TDS on tournament prize pools. This happened in 2013 and it led to many popular poker tours shutting down including the IPC. However, Team IPC knew there was still a demand and so decided to to other shores, specifically Colombo, the capital city of Sri Lanka where they hosted their first ever international event.
The tournament series took place at Bally's Casino in September 2013 and the Main Event saw China's Gau Yang overcoming a 1:9 chip deficit in heads-up against India's Raghav, becoming the first and only IPC Colombo Main Event champion. Eventually, IPC went off on a brief hiatus, waiting for more preferable conditions before they could think of making a comeback to the live poker scene. In the meantime, Spartan Poker began growing on the online front. They also host the online edition of IPC called India Online Poker Championship (IOPC) twice a year, the most recent one ending in July 2019, with Srihari Bang winning the Main Event for a whopping INR 48+ Lakh!
Goa beckons…
In 2014, Team IPC was offered to take charge of poker operations on board the new Deltin Royale and they staged a comeback early in 2015, hosting a total of 6 events right through the year, making it their best year ever. January 2015 saw Sumit Asrani being crowned Main Event champion, someone who went on to become a high-stakes player after this victory!
However, 2016 didn't spell great news for the brand, with just one event being hosted before Team IPC decided to shut shop and move out of the Deltin Royale due to more unfavourable business conditions. Mukesh Surana won the Main Event of that solitary series in February, beating 196 entries to register an INR 11.5 Lakh victory after he defeated one of India's earliest and globally famous pros in Aditya 'Intervention' Agarwal in heads-up.
Return of the IPC this September!
Three and a half years since that last spell in Goa, Team IPC is back again, this time in the new Big Daddy Casino, which is said to be the biggest vessel in River Mandovi at the moment. It was in March this year when the ship anchored itself in Goan waters and recently, the next and much-awaited edition of the India Poker Championship was announced, with 4 tournaments on the schedule and a series guarantee of INR 3+ Crore!
Gutshot caught up with Amin Rozani, IPC Director and CEO of Spartan Poker regarding this upcoming series. He said, "The India Poker Championship always concentrated on giving players the best experience rather than just a platform to play poker and win money. We're excited to be back after a long break and we hope that the community is excited too!"
Rozani's excitement and passion for the brand is evident when he speaks about the upcoming edition, "IPC has always been very close to my heart and it gives us great pleasure to be able to host another series here in Goa. We're hoping to see a buzzing atmosphere at Spartan LIVE poker room and look forward to seeing old and new poker friends there!"
We at GutshotMagazine.com are also pretty excited for this comeback of the India Poker Championship. The series takes place between 11-15 September 2019 and you can keep following our feed for live updates from the poker room. Stay tuned!
---
---
Comments