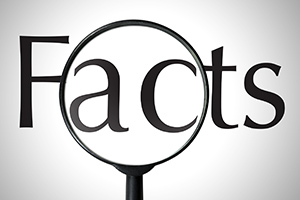 Poker
---
11 Interesting Facts about Poker That Will Blow Your Mind
Poker is a mental game – we mean it both ways. Not only does it require a load of mental strength, but also has the capacity of driving you crazy. Over the long history of the game, it has given us some truly bizarre moments and facts.
Here are some of the craziest Poker 'Did you Know' facts you will come across:
The word 'poker' has been derived from the German word 'Pochen' which means to bluff. Some historians also believe that it could have been taken from the Hindi word 'Pukka'.
The four kings in the deck have been derived from actual kings, namely – King David of Israel, King Charlemagne of France, Alexander the Great and Roman Caesar Augustus.
The four different suits in the cards represent the four tier class system in France.
Former US president Richard Nixon was so good at poker that he funded his first presidential campaign from his poker winnings.
India's gaming industry is booming with a base of a 300-400 million mobile internet users.
There is an equal possibility of you getting 1 of the 2,598,960 possible combinations from the 52 card deck.
The odds of getting a royal flush are 649,740 to 1.
No player has ever won the last hand of World Series of Poker with pocket Aces.
The largest game of Poker had 225,000 players playing for the top prize of $25,000.
The Indian Poker market is estimated to be worth more than $150 million.
India currently has a base of over 4 million players accessing Poker and other related gaming websites.
Which of these poker facts surprised you the most? Are there any other fun or bizarre poker facts or poker trivias that you know of? If yes, do share them with us in the comments section!
Get latest updates on Poker right in your inbox – Subscribe to GutshotMagazine.com!
---
---
Comments