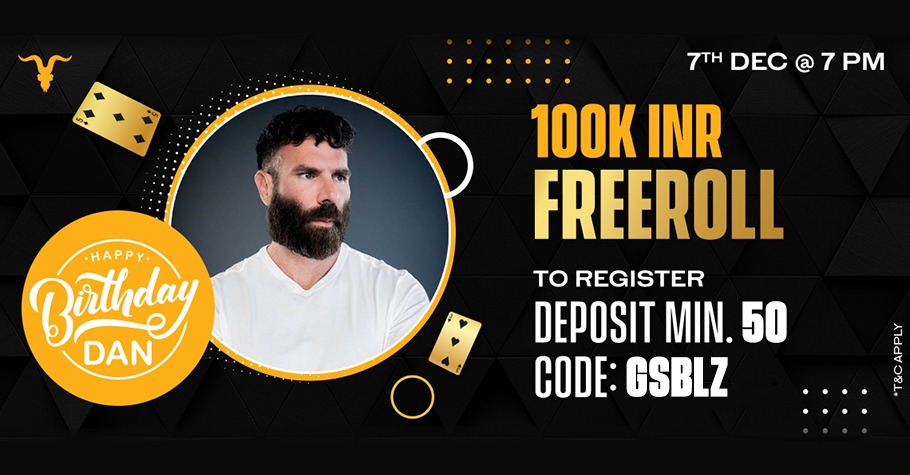 Poker
---
1 Lakh Freeroll to Mark Dan Bilzerian's 40th Bday
It's not just any birthday but it's the big one for Dan Bilzerian!
It's his 40th birthday and the show man that he is had to make sure he celebrates it with all of you today. The King of Instagram has announced a massive INR 1,00,000 freeroll that will take place on his Indian poker platform, Blitzpoker. For those who wish to be a part of the action, make sure you are a Gutshot player and you can do so by signing up with the code "GSBLZ".
Talking about the freeroll itself, it's not every day that you get such a massive amount being given away for free and we wouldn't want to miss such an offer. Thus, we're making sure we share it with all of you as well. To be a part of Dan Bilzerian's 40th birthday celebrations, all you need to do is sign-up to Blitzpoker, make a minimum deposit of INR 50 or more, and you will receive a FREE entry to this tournament!
7th December 1980 is when the businessman and poker enthusiast was born and to celebrate his 40th birthday, we have the 100k freeroll starting at 7pm on 7th Dec 2020. We'd not recommend wasting any more time as registrations have already begun and we're just a couple of hours away from the start of the freeroll! Deposit today to get yourself registered.
---
Don't forget to sign-up to Blitz with code "GSBLZ"
---
It was only in August that Blitzpoker launched in India and they launched with a massive 10L freeroll. There, it was Gourav Saini who ended up victorious, winning the top prize of 1.5 Lakh to go along with a brand new Harley Davidson bike and the icing on the cake was him winning a trip to LA to party with Bilzerian himself!
Hurry up and get yourself registered and good luck at the tables! For more updates on similar offers and promotions from around the country, stay tuned to GutshotMagazine.com.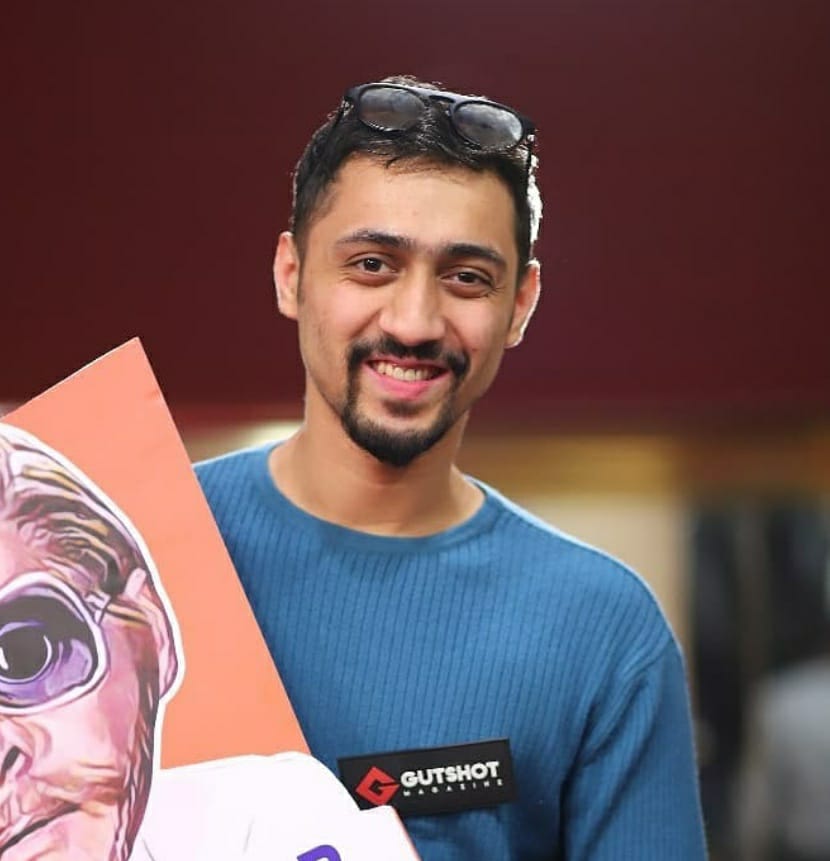 A graduate in Business Management, Dwayne began his career as a content writer for a virtual sports betting company and then for Gutshot too. Now, he heads marketing and business operations at Gutshot and while he's no expert in poker, he enjoys the occasional weekend home games. He was introduced to the industry in 2017 and has made quite a few friends along the way. Outside of poker, he is an avid cricket and sports fan, loves his bikes and of course, a good party! If you want to reach out to him for partnerships and collaborations, feel free to send a message at dwayne@gutshotmagazine.com.
---
---
Comments