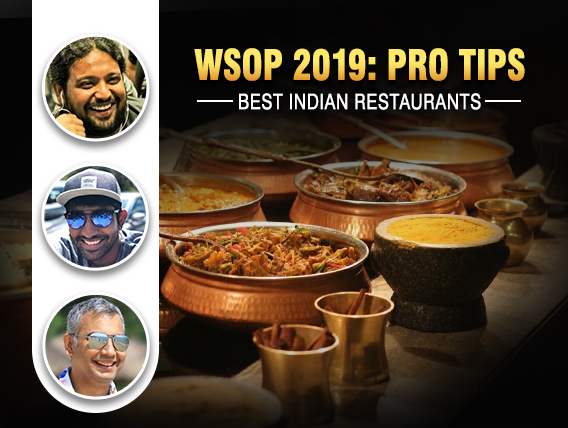 Poker
---
WSOP 2019 Pro Tips: Indian restaurants to visit in Vegas
Just a few days away now as the poker world will descend on Las Vegas for the 50th anniversary celebrations of the World Series of Poker (WSOP). The series is scheduled between 28 May – 16 July and we're expecting a record-breaking Indian contingent to be in attendance. Just yesterday, we listed some pro tips for high-value tournaments and series that may attract Indian players in Vegas this year.
Considering it's a series running for over a month and a half, we realized that these Indian players will be away from home for far too long. For many of them, the flavour of home is sometimes missed and deeply too and there's no denying the sheer pleasure of digging your hot crispy naan into a bowl of daal makhani or butter chicken.
There's also no denying that Las Vegas is a foodie's dream destination. From terrific little restaurants off the Strip to Michelin-starred options on the Strip, Sin City has something to cater to every palate. But keeping in mind that our players will be looking for that desi flavour, we decided to help with some restaurant options.
Most Indian players heading to the World Series are visiting for at least 2-3 weeks and in case they miss the flavours of home, fear not! Our helpful pros Abhinav Iyer, Kunal Patni and Dhaval Mudgal have done the Vegas pilgrimage in the past and we asked them for their picks for places that serve good food and good Indian food in particular.
1) Royal Indian Bistro: If you are playing the WSOP 2019, there's no way you can miss Royal India Bistro which is within the Rio All-Suite Hotel itself. The convenience is why this is a must try restaurant that won't let you miss home. "A hole in the wall that in fact is quite a true gem. Price matches regular Indian restaurants that I've been to. The butter chicken really filled me up! The chicken was tender juicy and flavorful. The naan was soft, hot and chewy. And the interior art simply adds and amps up the whole cultural food experience. I loved everything about it!" said one of the customer reviews on Yelp.
2) Mint Indian Bistro: A couple of miles away from Rio is another excellent Indian restaurant called Mint Bistro which is one of the best options for authentic Indian food not just in Vegas but in the country itself. The popularity of the place means you may have to wait 5-10 minutes for your table, but it's certainly worth the wait. Another Yelp review of a satisfied customer read, "I have had the best Indian food in America. Authentic taste, good ambiance and affordable food. Calm family-oriented spot. Servers were so helpful and friendly. We ordered Lassi, hot and sour soup, methi malai, dal maharani, paneer tikka masala, naan and gulab jamun. Everything was so tasty, not a single complaint."
3) Bacchanal Buffet: Situated within Caesars Palace in Vegas (1.1 miles away from Rio All Suites) is this restaurant which offers vegetarian and vegan options as well as gluten-free options, open for breakfast, lunch, brunch and dinner. While basically offering local American cuisine and quick bites, Bacchanal also has Italian, Sushi and Indian cuisine. Monday-Friday brunch begins at $39.99 per adult while Monday-Thursday dinner buffets are priced at $54.99. Add another $5-10 to the same meals over the weekend.
4) Turmeric Flavors Of India: Situated at 700 Freemont Street, this is a typical Indian restaurant and a little less expensive option as well. A 10-minute drive from the Rio, Turmeric Flavors has everything from garlic naan to pork vindaloo and much more. Another fascinating aspect about this place is that it's a rooftop bar which also turns into a nightclub in the latter hours of the day, so it could be a good party place too. One of the TripAdvisor reviews read, "Loved the food and enjoyed every bit of it. We were reaching late still accommodated with a caution note that last order was at 9.30. We placed order six in the menu. Stunned at the quality of food and the quantity. Good quality, fresh and Yummy!"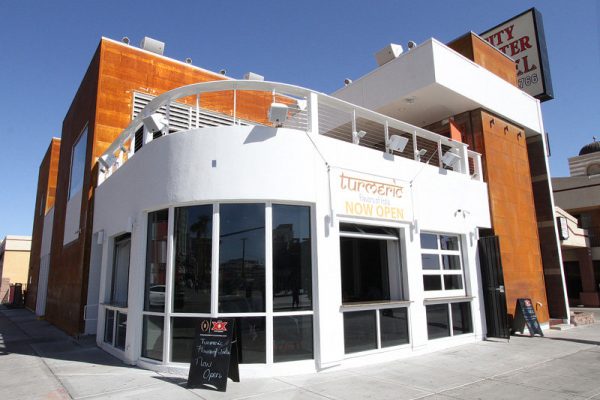 Pro Picks:
Abhinav Iyer: "At the Rio, there's an Indian restaurant called Royal Indian Bistro which serves decent Indian food and of course it's quite convenient given its location. Mint is another place off the Strip which has very good Indian cuisine."
Kunal Patni: "Vegas is the hub for good food, bars and nightclubs. There are so many options available anytime of the year that it's unbelievable. For Indian food I would recommend "Mint". It's one of the best Indian food I have had outside India."
Dhaval Mudgal: "Mint Indian Bistro off the strip is the bomb. Other non-Indian favourites include Sushi Samba for a splurge, the Earl of Sandwich for dinner breaks and you can also find tons of the Thai places off the Strip."
With this major poker series in Las Vegas just a few days away, stay tuned to GutshotMagazine.com for our series of 'WSOP Pro Tips' articles and for all other poker stories from across the globe.
Check out our online poker rooms section, where you can read reviews on the biggest and best poker rooms in the country, while also taking advantage of their bonuses and promotions. Check out these top poker rooms HERE.
---
---
Comments