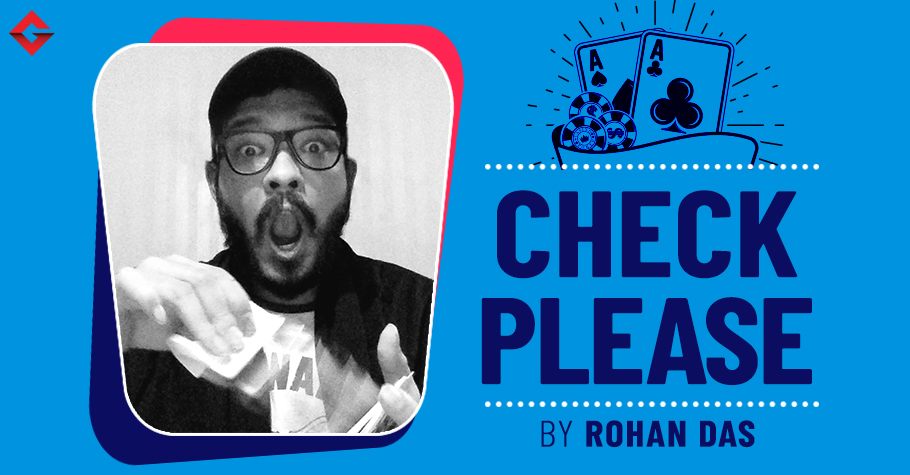 India
---
What To Expect Your First Time At A Casino
If you have been reading Gutshot long enough or have stumbled across my past columns you're probably also looking forward to living the full casino experience once things settle down. This week, I'm going to tell you about what to expect when you finally do make that first trip to a casino.
Before I get further into it, I must mention that this article is specific to Goa, which has both land based as well as offshore casinos. My experience with the land based ones has been very limited (read: 1) and I will be mainly talking about my experiences with the handful of offshore casinos that I've visited so far. Having said that, let's just dive right into it.
Getting There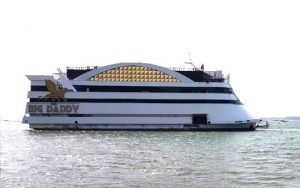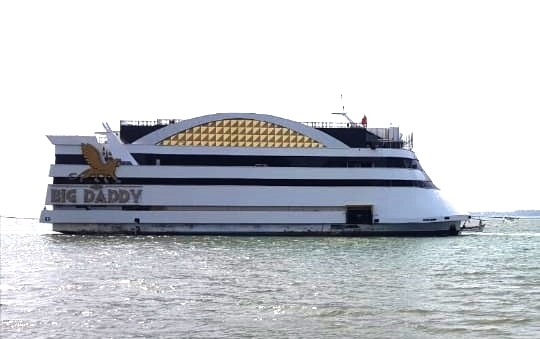 All  of the floating casinos in Goa are anchored in the Mandovi river and their ferry pick up and drop off points are in the state capital of Panaji/Panjim. This is a good hour or so away from most of the tourist hotspots in both North and South Goa. The evenings can see a bit of traffic so do give yourself at least an extra half hour in case you plan to get there by a certain time – even more if you plan on playing a poker tournament!
Getting In
Once you're at the jetty (each casino has their own BTW), you will have to pay an entrance fee before you can board the ferry that takes you to the actual ship that houses the casino. The fees range anywhere between ₹2,500 – ₹9,000 depending on day of the week and whether you're a couple or individual and you get a lot of value for the price you're paying.
Not only do you get unlimited food and beverages, but you also do get One Time Play chips which are roughly 70-80% of the package you've paid for and you can use these to play any table games that the casino offers and you get to keep the winnings.
While casinos in Goa have a 21+ age limit for entrance into the gaming floors, most of them also have a children's play area with toys and games, as well as someone to watch over the kids while you get your gaming fix. As much as I wouldn't recommend taking a child to a casino, parents, you needn't worry, they've got you covered.
Games, Games And More Games!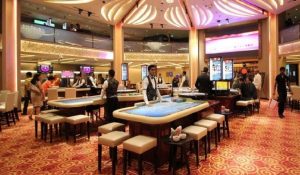 If you've watched any movie or TV series that has a casino set, you would know that there are plenty of games on offer. Goa's casinos don't disappoint in that regard.
While the seasoned players may gravitate towards Baccarat and Blackjack, the newbies can try their hand at Casino War which is a very simple game where the highest card between the dealer and player wins.
The ever popular Roulette also has a massive presence on the Goa gaming floors with multiple tables in pretty much all casinos. The luck factor in this game is pretty high, but you could give it a try in case you want an adrenaline rush. Be warned though, the odds are heavily against you in this game so don't go in thinking you'll make a quick buck.
'What If I Don't Gamble?'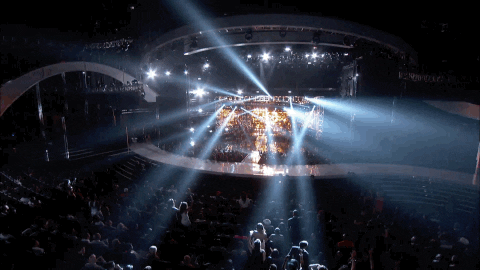 That's a fair point, but you have no reason to worry. Even if you're accompanying a partner or are in a group that wants to try their hand at the games and you don't, there's still something for you to do.
Just like the hotels and casinos of Las Vegas and Macau, Goa's casinos also offer entertainment options. While the scale of production may not be as high as Cirque du Soleil or Penn & Teller's magic shows due to space constraints,  the casinos in Goa do the best they can to make sure there's something for everyone.
Depending on the day of the week, options have ranged from stand-up comedy to live bands and most often, DJs. So while the rest of your group is at the tables, you can get yourself a nice cold beverage and let your hair down on the dancefloor.
Food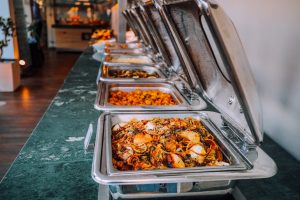 Like I mentioned earlier, you do have to pay an entry fee that includes some chips to play with, unlimited drinks and unlimited food. All the casinos in Goa offer a buffet dinner along with snacks that are served over the course of the evening. The fare includes everything from local cuisine to Indian, Chinese and Continental food along with all the fix ins to go along with it. So all in all, it's quite a lavish spread.
Here's a little pro tip though – as far as possible, try to fill up on the snacks and starters that are on offer. I'm not saying this is a common practice, nor am I trying to diss any establishment, but as is the case with most places that offer buffets, you might want to tread carefully because you never know if any dishes in the buffet are being recycled from the previous day. The starters however are made fresh and replenished every time they run out. In some cases, they might even make you a fresh sandwich if you request them to. Again, I'm not saying this because this practice is commonplace, but if a casino visit is just one part of your holiday itinerary then I'm just trying to make sure you can enjoy the rest of your trip without having to worry about an upset stomach.
Tips!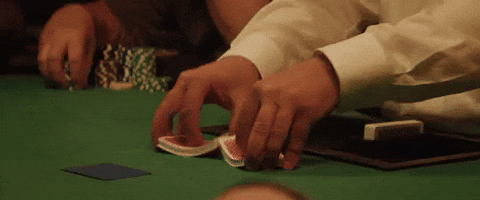 No, I'm not going to give you hacks on how to have a higher chance of winning some games – I'm definitely not qualified to do that.
If you're going to a casino and can afford to, please tip your dealers and the service staff. They spend most of their shifts either on their feet or on uncomfortable stools with no back support to ensure that you have a good experience and it really is quite a thankless job. There have been countless times where I've seen the staff get yelled at and berated by patrons because they were either trying to project their misfortune on someone or had one too many at the bar. So please, if you're having a good time and are happy with your experience in the moment, please tip the staff. Not only does that validate them, but it also ensures that you get good service throughout your visit.
I hope this has been a good reckoner on what to expect when you visit a casino in Goa and if there's anything that I haven't covered please feel free to reach out to me.
---
About the author: Rohan Das is not now, nor has ever been a professional poker player, but has been associated with the Indian poker fraternity since 2011. He has a deep love for the game and is always encouraging new players to take up the sport. You can get in touch with him on Instagram @das.rohan. For more updates on skill gaming news, stay tuned to GutshotMagazine.com!

---
---
Comments