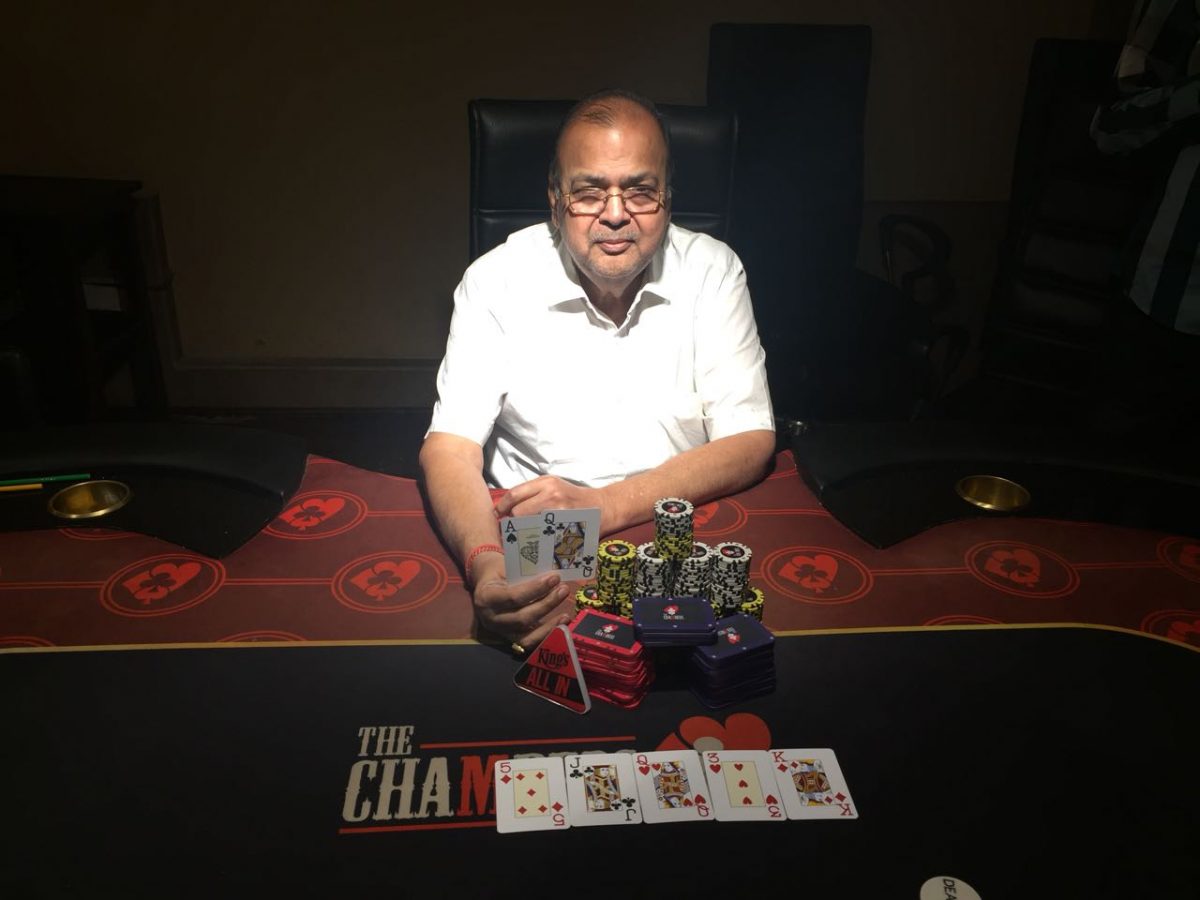 Poker
---
Sushil Kumar Gupta – Champion of KPC 4
The fourth edition of the Kolkata Poker Championship recently concluded at the 'Turn N Riva' Poker Club in Kolkata, played between 8-15 December 2017. The Main Event of the championship began on 10th December. The Championship kicked off with 24 unique players participating on Day 1A + 8 re-entries.
Day 1B then saw 21 unique players along with 7 re-entries, meaning a total of 60 entries during the main event. KPC 4 was to award prizes to the top 8 prizes, but the 9th place finisher was also given 40k after deducting 5k from each of the top 8, due to a deal made previously.
3rd placed Anil Adiani:
With the blinds at 30k/60k, it was down to the final two in Sushil Kumar Gupta and Sunil Mundhra. Mundhra had 450k in chips, while Gupta had 1050k coming into what would be the final hand of this tournament. The latter went all-in pre-flop holding A-Q. The board opened 5-J-Q-3-K and Gupta won with a Q-pair, being crowned the champion of KPC 4.
2nd placed Sunil Mundhra:
"I'm overwhelmed to see the response of the 4th edition of the Kolkata Poker Championship. It turned out to be one of the biggest tournaments ever organized in the city till date. Thank you all for participating. We will now work harder towards organizing bigger and better events in the future," organiser Mayank Agarwal said when Gutshot spoke to him after the tournament.
Here's how the final 9 finishers lined up:
1) Sushil Kumar Gupta
2) Sunil Mundhra
3) Anil Adiani
4) Sanjay Saraf
5) Yash Domadia
6) Divya Rungta
7) Sailesh Lohia
8) Chandan Agarwal
9) Samuel Biswas
Champion Sushil Kumar Gupta
For similar tournament results, keep an eye out on GutshotMagazine.com!
---
---
Comments