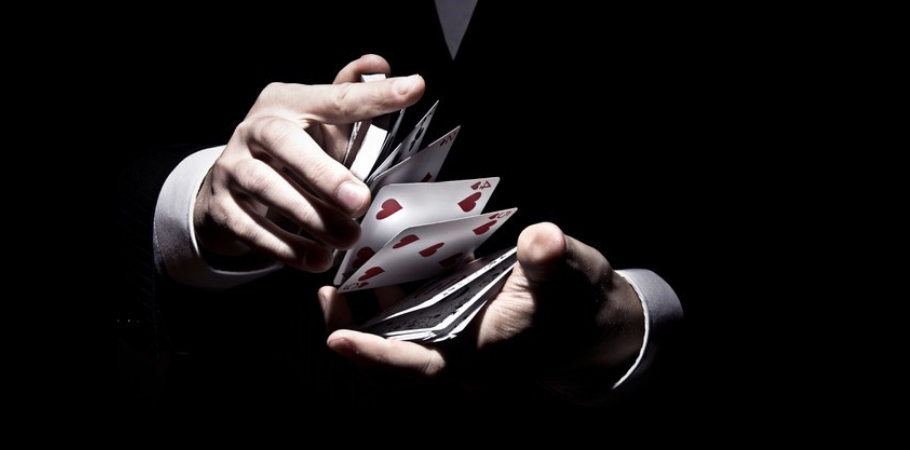 Poker
---
Surefire Way To Win At Poker
Anyone can learn basic poker strategy, whether by being taught, experiencing it, or studying it. Although, it takes only a little time to learn and play the basic poker game, the truth to be said, it takes several years to become a professional player.
Poker is about confidence, skill, and being able to analyse and judge other players' game movements. Also, you need some stroke of luck now and then to win these games; even so, players with plenty of knowledge and experience are likely to win over time. So, do you also want to do the same – boost your win rate when playing poker? Then below are some tips that will lead you to high levels of success.
Playing Tips
No matter what playing format you opt for, the following playing tips will be handy for you:
Sort each player by type: Remember that poker is all about competing against other players and using what you know about them to your advantage. That said, you must sort each of your rivals as the loose-aggressive players, tight-aggressive players, loose-passive fish, and super-tight nits. Each of these basic player types has traits and characteristics you can utilise:
Loose-aggressive players: Poker players who bluff a lot and mix it up with calls, raises, and bets are called loose-aggressive players. It can take a couple of barrels and many chips to get rid of their marginal hands.
Tight-aggressive players: Poker players who do not play lots of hands pre-flop are called tight-aggressive players. It means that their raises and post-flop bets are sometimes for value. Additionally, tight-aggressive players make more raises and bets than calls.
Loose-passive fish: These players play lots of hands passively. It means that they are doing more calling and limping than raising or betting. Loose-passive fish players love to chase draws and see flops.
SupertTightnNits: These players do not pile up big stacks since they are folding more. When super-tight nits players don't have a hand, you can easily win over them because they're likely to fold.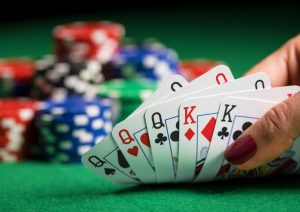 Discard your beloved hand: Most poker players have a treasured hand. Having a favorite starting hand can lead to several poor decisions and tone down your win rate as well. With that said, if you have a favorite starting hand, that is fine! There is no problem with that! However, never get too confident and make bad plays. Keep in mind that winning poker is not about superstition; it is about logic and math.
Control your bankroll: Never risk going broke by taking too many shots at a higher limit. Instead, enter a few tournaments in any American poker sites that require up-front payment to minimise variance.
Be cool: See to it that you are in the right state of mind to play. In other words, keep your emotions under control to increase your chances of winning.
Practice: Keep in mind that you will not get better at playing poker or anything overnight. That said, think about playing small tournaments to enhance your poker instincts.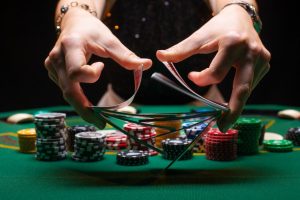 Poker Game Theory
Poker Game Theory is the primary or underlying rules of making money from playing poker. It means learning how poker works, percentages, basic mathematics, and making the ideal decisions that are fruitful and gainful over time.  Simply speaking, Poker Game Theory aims to minimise losses and maximise wins. How does Poker Game Theory work? Players use theoretically balanced ranges and play in line with the most lucrative and money-making playing style.
How to win consistently
Are you curious about how the big names in the poker industry hold dominance over their opponents? If you want to win at poker consistently like the great professionals, here are some of the things you must do:
Being aware of what card you're going to play
Covering up your holdings, lowball strategy
Realising the correct game to play in
Making some alterations for your competitor
Streamlining or rationalising big decisions
Great bluffs
Bluffs in poker happen when a player makes a raise or bet trying to make the other player fold a better hand than you; therefore, leading you to the pot in the process by default. It takes a bluffing skillset to call a bluff when in play that will help players maximise their profit and expected value.
Best poker bluffs of all time:
Phil Ivey bluffed with nothing against Paul Jackson.
Tom Dwan pressures Peter Eastgate and Barry Greenstein into folding on High Stakes Poker Season 5.
Isaac Haxton and Ryan Daut played in a thrilling bluff-raising contest at the 2007 World Poker Tour Caribbean Adventure.

Takeaway
Playing poker can be an exhilarating rollercoaster ride. There are two ways of winning in poker – by bluffing and dealing with a strong hand. When playing poker, play to win! Give everything you have got and bring your competitive spirit.
---
Author Bio
Analyse Weathers is a writer and blogger for OnlineUnitedStatesCasinos.com, as well as a poker enthusiast. She writes about almost every angle of poker. Analyse Weathers has survived the rugged and tough poker world for many years and has many amazing stories to tell the world. In her free time, Hein takes her dog to the park.

---
---
More News
---
Comments