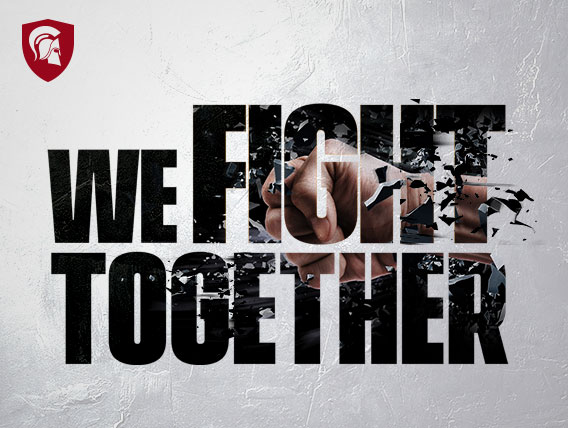 Poker
---
Spartan Poker to help in fight against coronavirus
It keeps getting worse each day, this coronavirus scare. The numbers are shocking with over 220,000 cases across the world including 180+ cases in India. Industries all over the globe are being affected and in India too, the pressure is being felt at the moment. While state governments are taking necessary precautions, individuals and companies are also chipping in with relief measures.
One of the few industries that may not be massively impacted is the online gaming industry. In fact, the call to stay at home to avoid the unnecessary spread of coronavirus could also improve the chances of the global legalization of online poker. One of the leading websites in India, Spartan Poker, recently announced their contribution towards the fight against COVID-19.
As per a recent statement from the poker company, Spartan Poker will donate a minimum of INR 3,00,000 each month for the fight against coronavirus. The money raised from rake generated from their Windfall tournaments this month will all go towards this cause. The more rake generated in Windfall tournaments, the more will be sent towards COVID-19 relief funds.
The current situation with the COVID-19 virus is quite grim players across the country can help too by playing more Windfall tournaments and increase the rake generated and thus the amount being given away for this cause. It's your chance to do your bit towards battling this pandemic, which has led to 9,000+ deaths globally, and which shows no signs of easing down yet.
Amin Rozani, Spartan Poker CEO, commented on this by saying, "These are trying times and Spartan Poker wants to do its part in helping the fight against this pandemic. Higher player participation in the Windfall tournaments will help us drive up the amount being sent forward to fight the COVID-19 virus. At the same time, everyone must stay safe and take necessary precautions to curb the spread of the Coronavirus."
Effective from 19th March 2020, the rake generated from all Windfall tournaments will be pledged to helping control the spread of this virus. The more you play, the more families can be helped and the quicker this virus can go away. Spartan Poker sent out a special message to its players regarding this, while also urging players to:
Wash hands frequently
Maintain social distancing
Avoid touching eyes, nose and mouth
Practice respiratory hygiene
Seek medical care if they have a fever, cough and/or breathing difficulty.
You can read all the advised protocol at the World Health Organisation website. And for more updates on the situation of the global gaming industry because of coronavirus, make sure you stay tuned to GutshotMagazine.com.
Check out our online poker rooms section, where you can read reviews on the biggest and best poker rooms in the country, while also taking advantage of their bonuses and promotions. Check out these top poker rooms HERE.
---
---
Comments