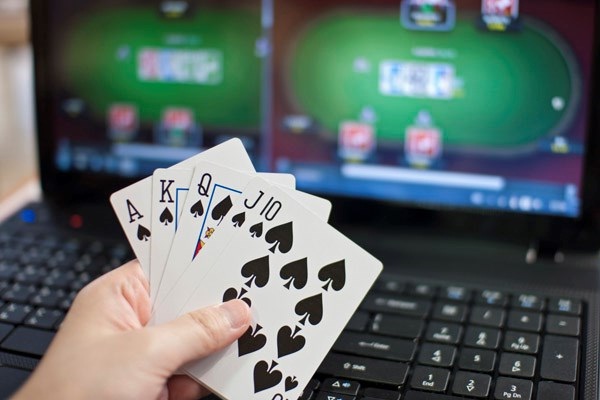 Poker
---
Simple Ways to Improve Your Online Poker Game
Most of us are interested in improving our game as it is quickly becoming a necessity in order to survive in the current online environment. The following are 5 simple yet effective tips to improve your game. Set these in motion and we should start crushing in no time!
Tip 1 – Study the Game
Perhaps we are the kind of player who loves to play big volume, but takes out time to study the game and learn new theoretical concepts only once in a while.
The ideal balance won't really be the same for everybody and will rely upon how rapidly we realize, how effectively we set new ideas in motion, and our general level of understanding is. If we are relatively new to the game of we should spend a large proportion of our time studying, ideally 50% or more. Once we have mastered the most critical, basic principles, we should often adopt a ratio which is closer to 80% volume and 20% study.
Tip 2 – Analyse your Own Game
Sometimes players spend a significant  amount of time reading and watching content that others have produced, but don't commit enough time to specific application of this content to their own personal game.
Actually more than 80% of players utilize tracking software like HM2 and PT4 simply as methods for logging hands and results. These are capable bits of programming and can possibly be far beyond just a results tracker. We can increase solid understanding into where we are losing cash and how we can improve.
Tip 3 – Bankroll Management
This can't be exaggerated enough. Bankroll management is sufficient enough to make or break a poker player. It might be a smart idea to open a new text document at this stage and write down our exact plan for moving up and down limits. Remember that for cash games it's recommended to have at least 25-buyins in our bankroll in order to play a certain limit.
Even if you are the best player in the world, variance will often leave you in a fix if you do not adhere to proper bankroll management. One potential problem is being under rolled. You don't want to be over rolled either. According to studies, we maximise our chances of long-term success if we are aggressively trying to push forward and move up limits.
Tip 4 – Understand Computers
It is a simple fact that you require at least some level of proficiency with computers to be a successful poker player. We need to have a machine that can support the number of tables we like to play while running tracking software alongside any other scripts/utilities that we make use of.
We additionally require enough know-how to abstain from succumbing to traps, for example, scams and viruses. We require our PCs to be quick and virus free.
Tip 5 – Learn with a Friend / Hire a Coach
This tip will depend to a degree on how we learn. Some of us like to have someone around to bounce ideas off or keep us motivated. There are different ways we can do this. We can join a Skype study group, post hands for evaluation on the forums, or hire a coach. This step won't necessarily work for everyone, but it can produce good results in the majority of cases.
Keep reading GutshotMagazine.com for more 'Poker Gyaan' articles.
---
---
Comments