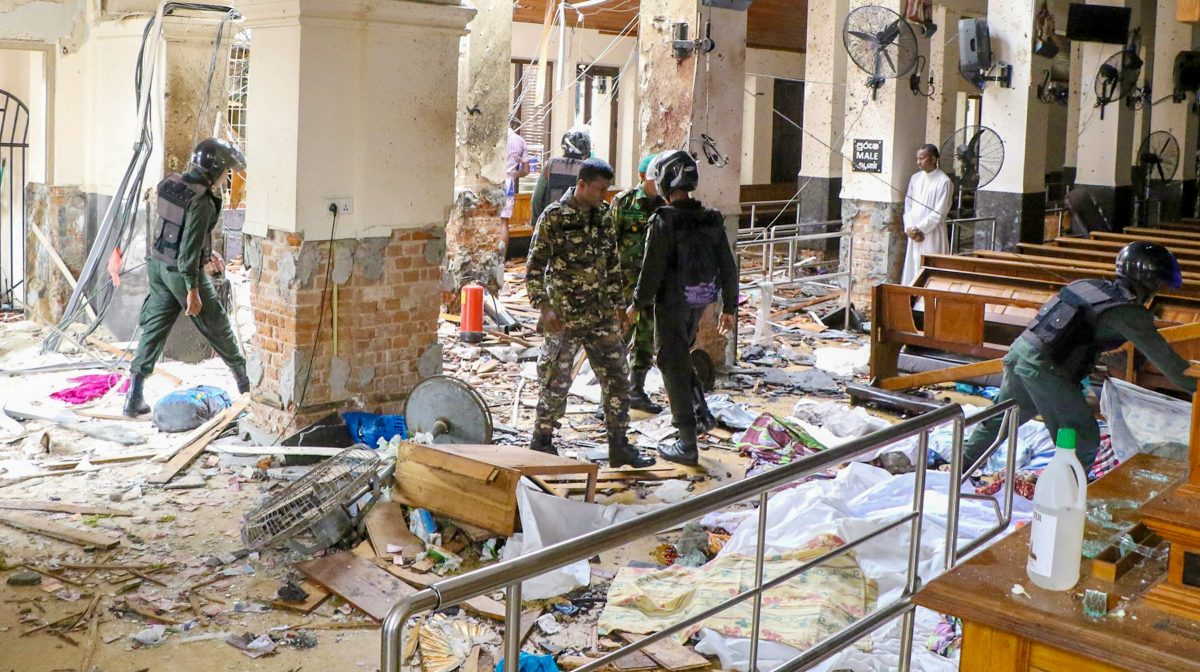 Business
---
Over 130 killed in Sri Lanka bombings
In reports received earlier today, at least 137 people have been killed and hundreds more injured in explosions which have taken place at churches and hotels in Sri Lanka. It is confirmed that at least seven blasts have taken place with reports of an eight blast also coming through. Three churches in Negombo, Batticaloa and Colombo's Kochchikade district were targeted during Easter services. The Shangri-La, Kingsbury, Cinnamon Grand and a fourth hotel, all in Colombo, were also hit. Easter Sunday is one of the major feasts in the Christian calendar. At the moment no group has come forward to claim responsibility. 
The worst hit church was St Sebastian's located in Negombo' north of the Lankan capital Colombo. The church was severely damaged and images on social media show a shattered ceiling and blood on the pews. Reports indicate at least 67 people have died there here. Heavy casualties have also been reported at St Anthony's, a hugely popular shrine in Kochchikade, a district of Colombo. St. Anthony's was the site of the first blast in Colombo. According to BBC News at least nine foreign nationals have been confirmed dead by hospital sources. Another site's, Batticaloa, hospital said at least 27 people had died there.
A representative at hotel Cinnamon Grand confirmed that an explosion took place in one of their restaurants killing at least one person. This hotel, which is located near the prime minister's official residence, is very popular with many tourists especially Indians who come to play in the capital's various land casinos. A seventh explosion was later reported at a hotel near the zoo in Dehiwala, southern Colombo, with police sources reporting two deaths.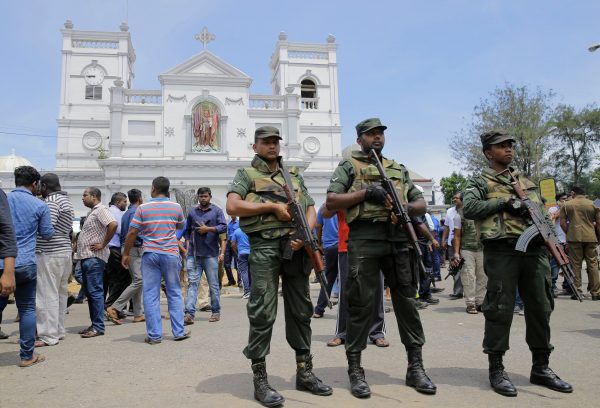 Rumours have been reported of more attacks and police have told people to stay inside their houses and remain calm. But there is some element of panic. There is a heavy military presence in front of all major state buildings. 
President Maithripala Sirisena has issued a statement calling for people to remain calm and support the authorities in their investigations. PM Ranil Wickremesinghe is chairing an emergency meeting. He said: "I strongly condemn the cowardly attacks on our people today. I call upon all Sri Lankans during this tragic time to remain united and strong."
After the Tamil Tigers were defeated in 2009, Sri Lanka hasn't really seen this kind of incident. The civil war ended with the defeat of the Tamil Tigers, who had fought for 26 years for an independent homeland for the minority ethnic Tamils. The war is thought to have killed between 70,000 and 80,000 people. According to BBC News, there has been some sporadic violence, with members of the majority Buddhist Sinhala community attacking mosques and Muslim-owned properties. That led to a state of emergency being declared in March 2018.
UPDATE (22nd April): Two more blasts have been reported in Sri Lanka. A representative from the Shangri-La confirmed this and also that two Indian players are at the hotel, and are safe. The Governmet has blocked the internet so connectivity is going to be a major issue across the country.

Check out our online poker rooms section, where you can read reviews on the biggest and best poker rooms in the country, while also taking advantage of their bonuses and promotions. Check out these top poker rooms HERE.
---
---
Comments