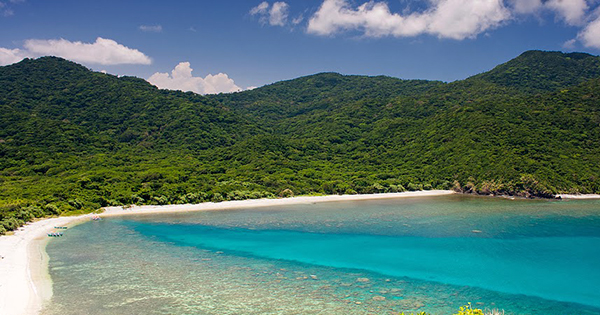 Gambling
---
North Filipino Province Plans Casino Resort
In the past 2-3 years, the Philippines has become a much sought after destination for many poker players from India. Manila generally draws most players with events like the Asian Poker Tour and the soon-to-be-resurrected Asia Pacific Poker Tour and is player favourite because its a melting pot of a city with a lot of culture and vibrancy. The success of the many casino resorts in the Filipino capital has got the government thinking about further expansion; in this case the northern region of the country.
Cagayan is a scenic and beautiful Philippine province in the Cagayan Valley region, northeast of Luzon Island. Recent reports have mentioned that the Cagayan Economic Zone Authority (CEZA) has plans of developing a cluster of tourist attractions in the region, to boost tourism in this northern province of Philippines.
According to a new report in the Manila Bulletin, an unidentified Taiwanese firm and two unidentified major CEZA investors have expressed their intentions of creating this 'tourist cluster' in the Cagayan region, which will include multiple tourist attractions, at the center of which will be a casino. This could be built on Palaui Island but could also include the nearby island of Fuga, off the Cagayan coast.
The tourist cluster will include attractions such as a water theme park, hotels and villas, a horse riding area, a golf course, a duty-free shopping mall and a massive casino gaming complex. Reports also suggest a possible a 'fintech' or financial technology center being built in the region.
This report in the Manila Times newspaper says that a company called Sinosun Subic Bay Holdings Corp had signed an agreement with CEZA last Thursday, for tourism development and a fintech center, including a blockchain center and a crypto-currency exchange.
Some online gambling operators allow the use of these crypto-currencies for gambling, but many experts and government organizations have often expressed their concerns over the use of such currencies due to their volatility. It is left to see whether the development of this crypto-currency center will actually happen at Cagayan.
About the tourist cluster developments, CEZA CEO Raul L Lambino had this to say, "Cagayan already has a natural beauty that is hard to resist. What we need is to show that the Freeport can be an investment jewel in Southeast and East Asia. We are now revisiting the Freeport's master plan to update it with the changing time. Our medium-term development is to be centered on building the conducive environment for investors to locate their businesses at the Freeport."
For full updates on this story, keep following GutshotMagazine.com!
---
---
Comments