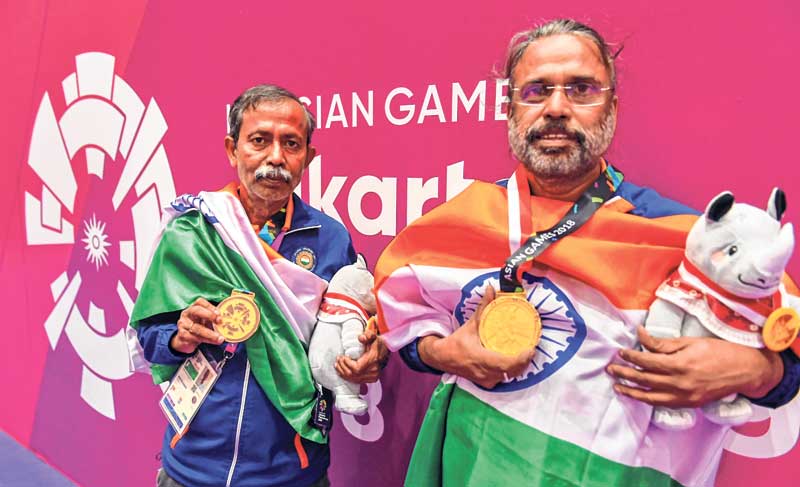 Gaming
---
India win Bridge Gold at the 2018 Asian Games
India ended the Asian Games 2018 on a high after Pranab Bardhan and Shibnath Sarkar bagged the Men's pairs gold medal in Bridge. A game that is not recognised by the young generation of India, Bridge is a card game which is more advanced than chess in many ways. It is a strategic game which requires not luck but skill to master it. The average age of players who play Bridge in India is around 50 years which clearly speaks a lot about its recognition.
There are a lot of myths about Bridge, with people saying it's more a game of chance than skill which is false as bridge requires high-end combination skills. It has a high number of permutations and combinations involved. Some people say that only the ultra-rich can play this game, which is again incorrect as a normal game of bridge, in spite having terms like auction and bidding, does not really revolve around the money concept as it's a high IQ game.
Bardhan himself recalls an incident when he was trying to get his passport reissued so he could play a tournament in Montreal. The passport officer asked him "To, aap jua khelne Canada jaa rahe ho?" (are you going to gamble). But without the element of luck, the definition of gambling does not fit. And till about a decade ago, the game reportedly had a strong sub-culture in the places where India's brightest students gathered: the IITs.
Bardhan and Sarkar hope that after their remarkable and historic win in this 'wrongly thought about' sport, more and more youngsters would take up this game and take it to another level.
Here comes another game which is misunderstood by most of the people in India, Poker. Poker is also a card game which involves skill, a series of combinations and probability that makes it more of a sport than what people think of it to be. Poker is an upcoming sport in India with people finally seeing it in a way which is other than gambling but still a lot of work is needed to be put in it for it to completely be out of those comparisons.

No doubt, money is involved in this game but that works as an incentive to playing the game well. A lot of people think that poker is gambling but it's not like that as skilled players will always be on top than players who have no or lesser poker skills. Hopefully in the near future, we will see that Poker has made its way to be an actual sport rather than people interpreting it as gambling.
Check out our online poker rooms section, where you can read reviews on the biggest and best poker rooms in the country, while also taking advantage of their bonuses and promotions. Check out these top poker rooms HERE.
---
---
Comments