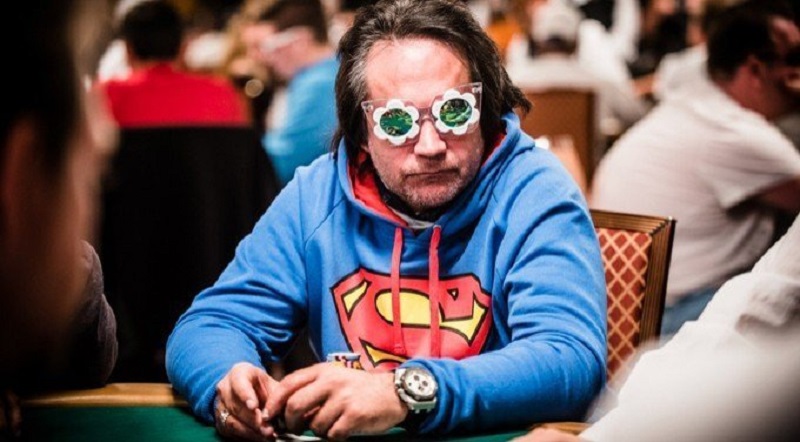 Poker
---
Fashion Etiquette at Poker Tables
Each poker enthusiast visiting a casino during a poker festival must have noticed that certain players standout. Is it because of their personality? Or is it their skill? Well, poker involves both and something that appeals to everyone present in that room is what one wears to the table. Remember the 2018 World Series when poker legend, Phil Hellmuth, one of the most colourful personalities entered the venue dressed as Marvel's Thor?! He was accompanied by a bunch of models dressed as Wonder Woman.
Some players are well-known for their accessories while a few others just want to grab eyeballs. Below you will find a list of players and their poker style from weird to hilarious.
Fossilman with Spooky Shades
With over $8.02 million in total live earnings, 'the Fossilman', Greg Raymer, is well-known for his 2004 World Series of Poker (WSOP) victory where he pocketed a whopping $5 million in top prize. When you visit a casino, you will come across players engrossed in their games wearing hats, high-price, expensive glasses or headphones. Well, Raymer is famous for this holographic reptilian eyes covering his face from potential reads, grabbing the attention of the entire gaming floor and putting his opponent in a tough spot.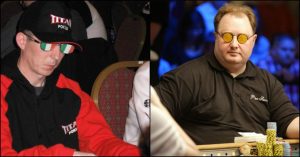 In an interview, Raymer narrated the story around the lizard-eye 3-D hologram sunglasses, he said, "I thought it would be a funny to put them on in the middle of an important hand. However, when I first did so, instead of making everybody laugh, the glasses freaked out my opponent in the hand, and caused him to fold. Since then, I've found that some of my opponents are very uncomfortable playing against me because of the glasses, and therefore I've continued to wear them during major tournaments."
Yomso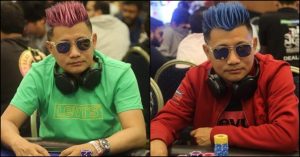 This personality can be discussed not only in terms of his online poker achievements but also due to his epic hair colour. Wilson Yomso, who appeared in 2020 India Poker Championship, turned heads every day of the poker festival in Big Daddy casino with nothing but his hair colour! From pink to green to blue, Yomso was the epitome of fashion in January 2020. Known for different hair colours, he is quite experimental with his hairstyles too.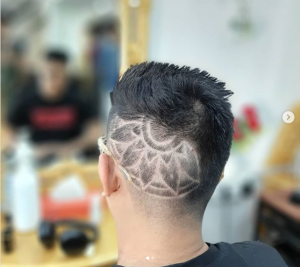 Polar Bear on Poker Table
Brandon Shack-Harris has cashed almost 40 times in WSOP. The poker pro has over $3.38 million in lifetime winnings and the owner of two WSOP bracelets. The United States' player rightly knows how to take things seriously at the poker table, so he shows up at least once at every WSOP festival in a polar bear costume. A couple of years ago, Harris and his friends coordinated a group of costume party wherein all dressed up as astronauts.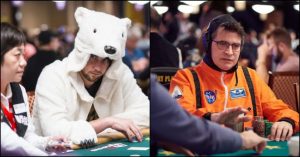 Mask Man
Several poker tournaments do not allow players to wear a full mask but rules changed for 'Son of Santo' who was a wrestler. Face masks are an easy cover-up to confuse and intimidate one's opponents on the poker table. After this, one or two players have appeared wearing outrageous face masks to put off other players.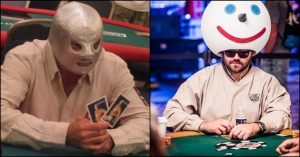 So, the next time you visit a casino anywhere around the world, make sure you take a walk and click pictures of such hilarious outfits and reminisce in the future. For more such stories, keep reading GutshotMagazine.com. 

---
---
Comments