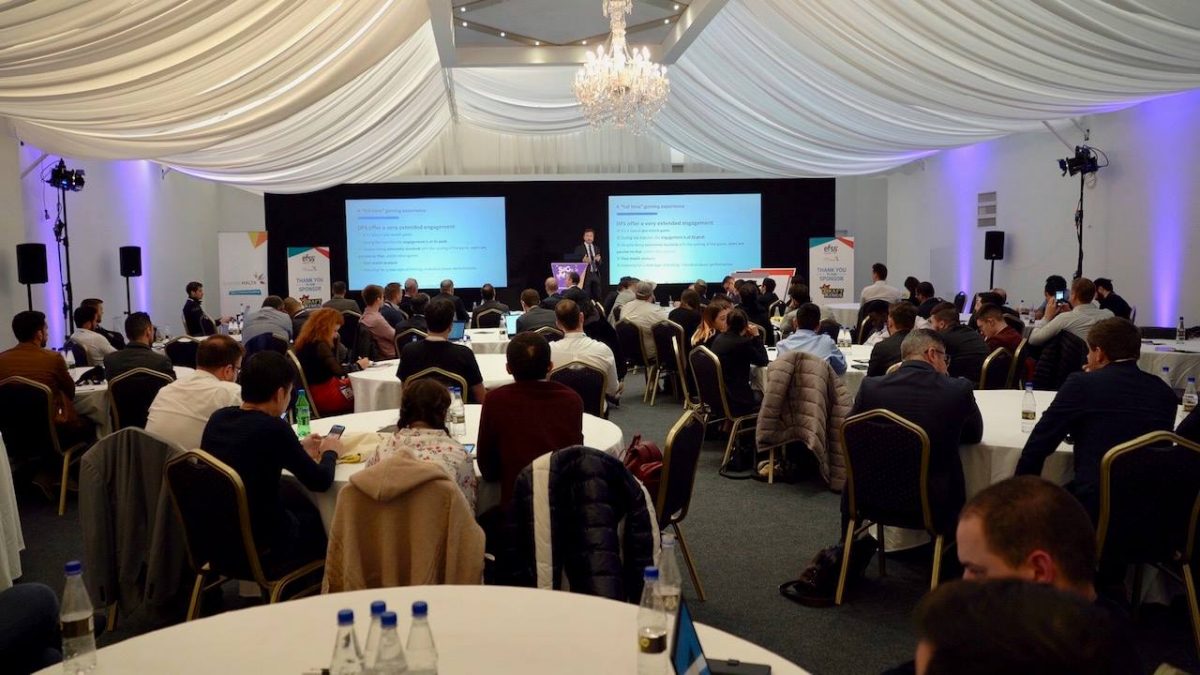 Gaming
---
EFSS successfully ended at SiGMA
In a recent article, Gutshot reported that the 2nd edition of European Fantasy Sports Summit (EFSS) will be hosted on the second day of Summit of iGaming Malta (SiGMA), the 29th of November, in the Mediterranean island country of Malta.
The agenda was set for the discussion, which included topics like the future of European fantasy sports industry, Daily Fantasy Sports (DFS), etc.
Many movers and shakers of the DFS industry were invited to speak at the summit. Hampus Hagglof, CEO of FSport AB and an industry veteran in DFS, broke the ice, and kick-started the discussion.
Hagglof, speaking about the present state of fantasy sports industry, said that its very much alive and kicking, with "North America enjoying almost 60 million players, five million players playing fantasy premier league – a scoring system that's well established, and Indian companies claiming to have more than 40 million users, cricket being the main objective."
Hagglof also added that according to Ibis, an Australia-based research firm, more than 4,200 people are currently employed in the fantasy business worldwide.
DraftKings CIO Jeffrey Haas also doubled down on the fact that the DFS industry is in good shape, "With the Premier League enjoying a whopping seven and a half million plus players in Europe, substantial growth can be seen with the emergence of fantasy products provided by the leagues themselves, apart from the independent B2C operators."
The issue of challenges currently facing the industry was also addressed by prominent people. Marco Castaldo, General Manager of Microgame S.p.A, said that because DFS fits into the regulated gambling sphere, its not easy to acquire certain player types that have a propensity for the game. Castaldo expressed that there is good potential in the market, "but we need to connect the traditional fantasy football customer base, or at least a section of it, with the regulated gambling customer base, and that requires tailoring the product to some extent, which is what we're working to achieve".
James Camilleri, Head of Sales and GM of Scout Gaming Group elaborated, "Having a simpler game will drive more users to fantasy sports. This is working in Spain, where people are hooked on playing and socializing with their peers" to which Haas added, "Our intent is to continue growing and investing in our fantasy product. We believe in fantasy as a method of fan engagement, as a compelling game – it's a wonderful experience. You can deepen the relationship with your customer by cross-selling them across your entire ecosystem. So, I believe that as a result of our investment in sports betting, our fantasy sports business will grow and vice versa."
Ivan Filletti, Head of Operations and Business Development at GamingMalta, concluded the event by saying "The summit is proof that the DFS sector is still very much alive, and I feel honoured to have had the opportunity to host key leadership in the fantasy sports sector. I'm greatly anticipating next year's event."
The fantasy sports industry is definitely booming worldwide, as well as India, with the recent partnership seen between Dream11 and International Hockey Federation (FIH) for inclusion of hockey on the former's platform.
Keep reading GutshotMagazine.com for such poker industry news, tournament updates, and much more.
Check out our online poker rooms section, where you can read reviews on the biggest and best poker rooms in the country, while also taking advantage of their bonuses and promotions. Check out these top poker rooms HERE.
---
---
Comments