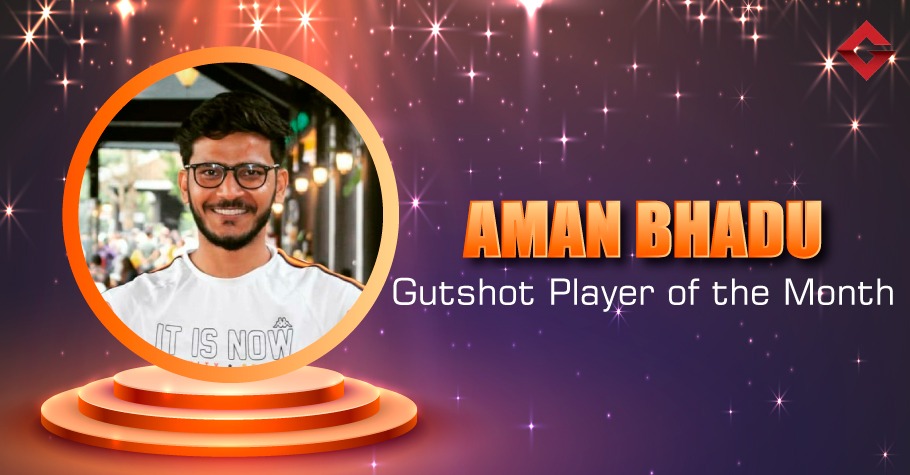 Poker
---
BLITZPOKER Player Of The Month Aman Bhadu – An Undettered Belief And A Optismist Mindset
The online poker scene in India is growing leaps and bounds with every passing day. Newer players are emerging and acing their game on the virtual felts. Some of these players achieve unbelievable milestones by giving the top pros a hard time. Through Gutshot Player of the Month, we look forward to bringing one such player to the limelight, who with dedication and passion has achieved exceptional results during a given month. The Advisory Board at Gutshot picks one player to be the Gutshot Player of the Month. This month it is Aman Bhadu from BLITZPOKER.
Bhadu started playing poker during his college days in Delhi. Eventually, the small-town boy from Rajasthan fell in love with the game. The trader-cum-poker player managed to ship the first and only tournament he played at the FTS 3.0 on BLITZPOKER for ₹7.72 Lakh. His passion for the game and his belief in himself is something that makes this IITian truly an inspiration. Here's everything Bhadu had to share about winning the Gutshot Player of the Month title and everything about his poker journey.
What was the feeling like when you found out that BLITZPOKER had nominated you for player of the month?
It feels great to be nominated. My level of happiness rose to ecstasy when I heard I was the one nominated this month.
Where are you based at? Does the place you come from play a role in you choosing this skill game?
I am currently living in Delhi. I come from the small town of Hanumangarh in Rajasthan. I started playing poker when I joined IIT Delhi. 
Are you a full-time poker player? If not, tell us more about your professional career? 
My college days in IIT Delhi helped me shape my poker career.  I am a professional trader as well as a professional poker player. I make sure to devote my time equally to both my professions. 
How were you first introduced to the game of poker? 
I was introduced to poker in my college. My friends introduced me to poker when I was studying at  IIT Delhi.
How did you get introduced to BLITZPOKER?
I was introduced to BLITZPOKER also by my friends during my college days in IIT Delhi.
BLITZPOKER had mentioned that you shipped the FTS #29 event and shipped ₹7,72,000 in prize money. Can you tell us a little more about that tournament? Was that the only event you played in FTS or are you a reg during such series?
Yes, that was the only tournament I played in that series and I shipped it. It's amazing to ship an event at a huge series like FTS in the first attempt. 
Which are the tournaments that you are looking forward to?
I am certainly looking forward to the next IOPC edition.
As a regular on BLITZPOKER, which are some of the features you absolutely love about the platform?
On BLITZPOKER, the interface is certainly off of the charts. Additionally, the platform doesn't hang too much, which enhances the overall playing experience. So kudos to BLITZPOKER for that.
What were the most challenging thing you had to face as a poker player?
The most challenging thing is emotional drainage when none of your family members support you. My parents did not talk to me for a year and a half when I told them I wanted to pursue poker. Everything you listen to is just going to demean you. But I am a rigid person, I knew I got this, the only thing I needed was hard work, and be patient with the process. I knew eventually, I can convince them and it worked! Now they accept me as I am and they too have started believing in me. A mentally tough profession like this one demands a mentally strong individual, otherwise, you are not going to survive in the game of poker or any other field that demands mental toughness. But, I believe, having faith in process and self-discipline are the key factors. I am just going to have faith and follow the process.
Tell us one pre-grind ritual that you follow.
Pre-grind I try to mentally prepare myself. It doesn't matter if I have a bad day. 
What are some learnings that have made you pursue the game constantly?
It's all about habits that decide whether you are going to be a champion or a loser. So keep a check on your habits.
Read the full interview in the October 2021 edition of Gutshot's E-magazine. You can click here and sign up for full access. For more interesting content, keep reading Gutshot Magazine. Follow us on Facebook, Instagram, Twitter, and Telegram.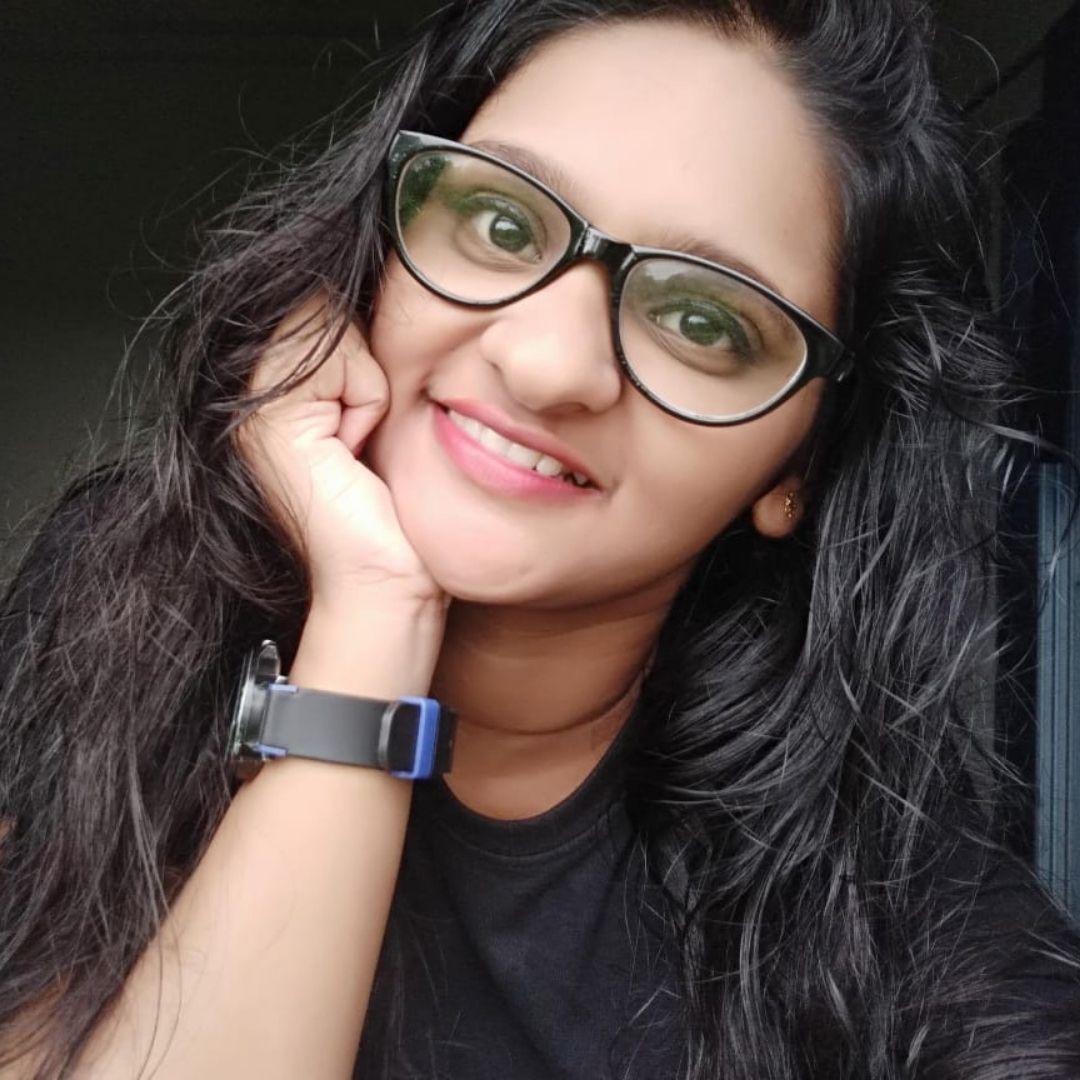 Amarylisa Gonsalves is a Content Writer at Gutshot Magazine. Advancing from a marketing background, she found her calling in writing. She takes delight in exploring genres and is a curious learner. Patient and ambivert, she believes in letting her work speak for itself. Apart from content writing, she finds solace in writing poetry by expressing herself through words. Additionally, she adores indulging in anything that satisfies her creative self, like drawing and DIY crafts.
---
---
More News
---
Comments