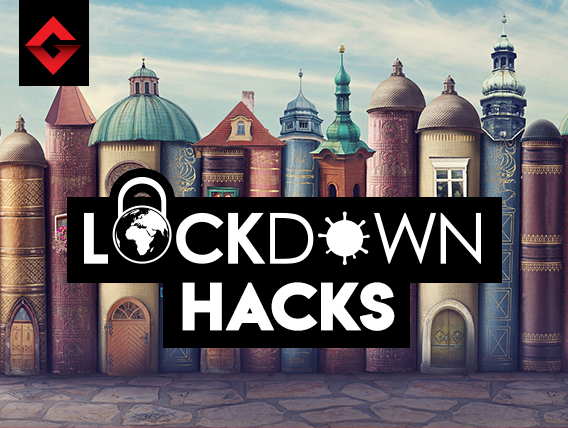 Poker
---
5 poker books to read during lockdown
It's a tough time for all of us as coronavirus is threatening to take over the world. While we urge you to stay safe and stay at home as much as possible, we know how difficult these times in home quarantine can be. To help, Gutshot has decided to suggest some things you can do while in self-isolation which will not only help you pass your time but improve your poker game as well.
To begin, we thought it's best if everyone does a little bit of reading. With Section 144 imposed around the country, delivery of books may certainly be delayed by e-commerce websites but for those who have a Kindle and other media to read, do download some of the books we're about to suggest.
There are some absolute classics which you shouldn't miss as a hardcore poker enthusiast. Every Hand Revealed – Gus Hansen (2008) and The Mental Game of Poker – Jared Tendler (2011) are among our picks of books that every poker player should read. Super System: A Course in Power Poker – Doyle Brunson (2002) is another one you should read, said to be the bible for poker players! However, we have a list of some more books you may want to check out…
5 poker reads for the lockdown
It's no mean feat to win 15 World Series of Poker (WSOP) gold bracelets but that's what US pro Phil Hellmuth did, an achievement which is unmatched across the globe. Who wouldn't want to get into his mind then?! While he's written a few books, this 2003 publication allows you to see how each game is set up while following the Poker Brat's basic to advanced strategies on when to bluff, when to raise, and when to fold! GET NOW!
Between WSOP 1982-1983, American author and poker player David Sklansky won three gold bracelets and also made another final table which shows his prowess as a poker player. The tagline reads 'A Professional Poker Player Teaches You How To Think Like One' and it introduces you to the Theorem of Poker, which guides you in decision making when you're facing incomplete information, which could help in life too. He discusses strategies involved in different variants of the game as his bracelets came in the $1k Draw High, $800 Seven Card Stud and $1k Limit Omaha Events. GET NOW!
If you want to read a book on poker, it better be from someone who has been successful at the game! Here's another author Annie Duke who earned $4+ million in live poker while also winning a WSOP bracelet in 2004. A newer book compared to the others, she released quite a few poker books over the last decade including 'Decide to Play Great Poker' and 'The Middle Zone'. Thinking in Bets however, is not a poker strategy book but talks about decision making and how poker played a role in learning and decision making in the author's life. You can read a complete review of this book too. GET NOW!
Written by Molly Bloom herself, the book is about 'The True Story of the 26-Year-Old Woman Behind the Most Exclusive, High-Stakes Underground Poker Game in the World'. Not a strategy book as the ones mentioned above, but this 2015 book reveals much about the highest stakes underground games that was run by Molly Bloom, which often included some of the biggest Hollywood celebrities as well. A fun and informative read, Molly's Game was quick to be made into a movie by Aaron Sorkin which was also nominated for an Oscar Award later that year. GET NOW!
They say poker is a mind sport and one person you would want to have some input from in this regard has to be Italy's Dario De Toffoli, who has 60+ medals at the Mind Sports Olympiad. A board game designer, author, and elite games player even founded a games company called Studiogiochi, and this book talks about becoming a regular and confident winner from a losing player, in a humourous way. With common-sense approaches and advanced concepts, the book covers everything right from game strategies to bankroll management to reading players and much more. GET NOW!
While reading, please make sure you're being safe at home, washing your hands regularly, and practicing social distancing. Thanks for tuning in to the first of many of our 'Lockdown Hacks' articles. Keep reading GutshotMagazine.com for more to come…
Check out our online poker rooms section, where you can read reviews on the biggest and best poker rooms in the country, while also taking advantage of their bonuses and promotions. Check out these top poker rooms HERE.
---
---
Comments