Exploring the Thrills of Teen Patti Cash Game App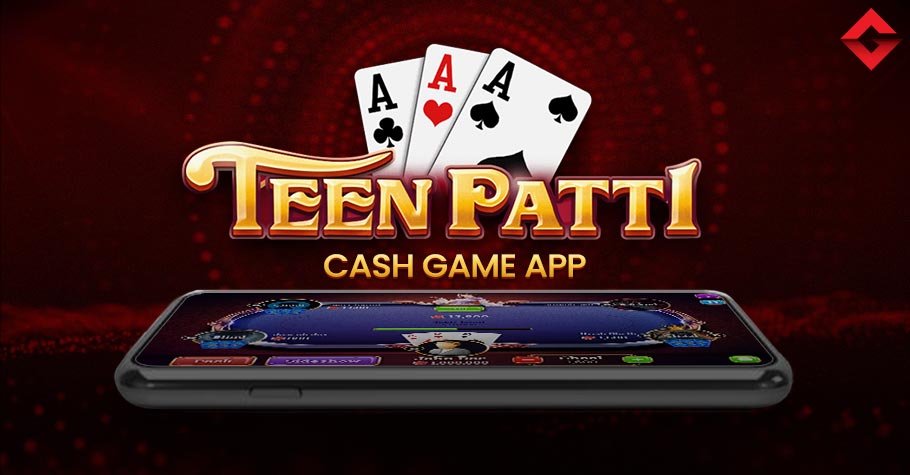 In the vast world of mobile gaming, one genre has stood the test of time and continues to captivate players around the world – card games. Teen Patti, a popular card game hailing from India, has found its digital reincarnation in the form of the Teen Patti Cash Game App. This app has taken the gaming community by storm, offering an electrifying blend of traditional card gameplay and the allure of winning real money. In this article, we'll delve into the world of Teen Patti real cash game, exploring its features, gameplay, and the excitement it brings to millions of players.
What is Teen Patti Game? The Timeless Classic
Teen Patti, which literally translates to 'Three Cards' in English, is a card game with deep cultural roots in India. It's similar to poker and is often considered a simplified version of the game. The game's simplicity is one of its strong points, making it accessible to both casual and experienced card players.
What is Teen Patti Real Cash Game?
The Teen Patti Cash Game App takes the traditional card game to the next level by combining it with the thrill of wagering real money. Developed by innovative game studios in India and around the world, this app caters to a modern audience looking for an authentic gaming experience on their smartphones, while also having the chance of making real money from these apps.
How to Select Best Teen Patti Apps for Real Money?
The birth of real cash Teen Patti apps has taken the game to another level, with hundreds of apps offering this game around the world. There are multiple factors to consider while making the choice of the best online 3 Patti real money apps, which we've listed down for you, to make it easier to choose a reputed and trustworthy Teen Patti real cash app. Look for the following features:
Gameplay and Features
Teen Patti Cash offers a variety of game modes, including Classic, Joker, and Muflis, to keep players engaged and entertained. Each variant of Teen Patti real cash games have their unique rules and strategies, adding depth to the gameplay.
Online 3 Patti real money lets you bet and win real money, which adds an extra layer of excitement to the game. However, don't forget to gamble responsibly and within your means.
The app's interface is intuitive and user-friendly, making it easy for players to understand the rules and start playing right away.
Teen Patti Cash allows you to play with friends or other players from around the world. The multiplayer mode fosters social interaction and competition, enhancing the gaming experience.
Many online 3 Patti real money apps offer bonuses and promotions to entice players and keep them engaged. These bonuses often include free chips or cash rewards, giving players an extra incentive to keep playing.
The app often features leaderboards that allow you to see where you stand in comparison to other players. Climbing the leaderboard can be a thrilling experience, as it adds a competitive element to the game.
The Thrill of Risk and Reward
One of the main attractions of Teen Patti real cash game is the thrill of risk and reward. Unlike the traditional Teen Patti game played with chips, the cash version elevates the stakes. It's not just about winning bragging rights; it's about winning real money. This element of financial risk adds an adrenaline rush to every hand, making each round a heart-pounding experience.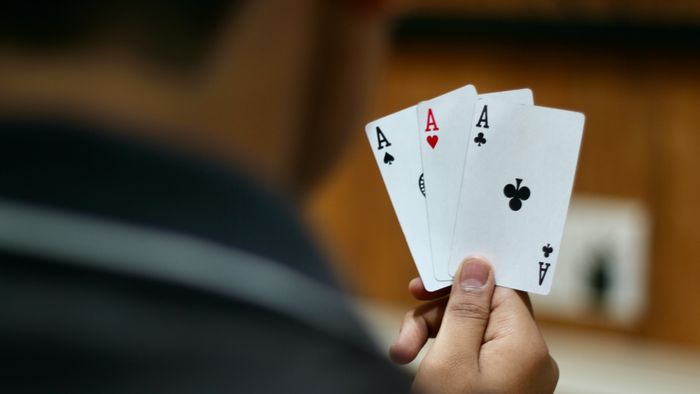 However, it's essential to approach real money gaming with caution. Responsible gambling is crucial to ensure that the excitement of 3 patti cash doesn't turn into addiction or financial distress. Set limits, know when to stop, and always prioritize entertainment over financial gain.
Community and Social Aspect
Teen Patti real cash game apps foster a sense of community among players. You can invite friends to play, chat with fellow players, and even send gifts to your friends. This social aspect is one of the app's key features, as it makes the gaming experience more enjoyable and interactive.
Security and Fair Play
Reputable 3 Patti real money apps are equipped with state-of-the-art security features to protect players' financial information and ensure fair play. Random number generators (RNGs) are used to determine card distribution, ensuring that the outcomes are entirely random and unbiased.
Best Teen Patti Real Cash Game Apps
One of the highest grossing real cash game apps in India with 6+ million monthly active players globally, Teen Patti Gold is a household name. You can buy chips and collect extra bonuses online and this best 3 patti game for real money has a Google Play rating of 4.3/5.
If you want to play this free version of India's most popular card game, then try Teen Patti Star which claims to be made for 'an adult audience for entertainment purposes only'. Published by Kapasky, the app has an Apple App Store rating of 5/5.
Owned by Taurus.Cash, the Teen Patti Master app gives out good welcome bonuses to new players wanting to play 3 Patti real cash, including a free bonus of ₹1,550 real cash and up to ₹5,000 bonus on your first deposit to the platform.
Tips and Tricks to Win Cash with Teen Patti Real Money Games
Choose a Trusted Platform
Before diving into Teen Patti real money games, make sure you select a reputable online casino or gaming platform. Check for licenses, user reviews, and payment security to ensure a safe and fair gaming experience. Always play on apps that are considered among the best 3 patti game for real money.
Teen Patti real cash has different variations, such as Classic, Joker, AK47, and others. Understand the rules of the specific version you're playing, as each has its unique aspects. Being well-versed in the rules is the first step to winning.
---
---
Most online platforms offer free Teen Patti games. Take advantage of these to practice your skills, learn the game, and develop strategies before playing real money teen patti. Don't waste your money without understanding how to invest it. Learn the basic strategies of Teen Patti, such as when to fold, when to bet, and when to play blind. Understanding the fundamental strategies is essential for consistent success.
Like in any online gaming or card game platforms, set a budget for your real money Teen Patti sessions and stick to it. Do not wager more money than you can afford to lose. Effective bankroll management is crucial for long-term success.
Teen Patti real cash can be a game of ups and downs. Stay calm and patient, even if you're on a losing streak. Emotional decisions can lead to poor outcomes.
Analyze your gameplay after each session. Identify mistakes and areas for improvement. Continuously learning and adapting is key to becoming a successful Teen Patti player.
3 Patti real cash is meant to be an enjoyable form of entertainment. Always gamble responsibly, and seek help if you feel that your gaming is getting out of control. Take breaks from time to time and avoid long, continuous gaming sessions. Breaks will help to recharge and refocus, and maintain your concentration and decision-making abilities.
Conclusion
The Teen Patti Cash Game App has breathed new life into the classic card game, offering a modern, immersive, and thrilling gaming experience. With the chance to win real money, a range of game variations, and a strong social component, it's no wonder that this app has gained popularity among players of all ages. However, it's essential to approach it with responsibility and caution to keep the experience enjoyable and within your means. Real money Teen Patti brings the excitement of a casino to your pocket, and if played wisely, it can be a rewarding pastime that combines skill, strategy, and the thrill of winning. So, shuffle the deck, place your bets, and get ready to embark on a journey through the world of 3 Patti Real Cash!