Find the best poker tools here
There are a number of game enhancement tools and software that you can purchase and download, those that will help your online poker game in particular. However, you might need some help in selecting which are the best tools that you can use, and not those that will end up being a waste of money. Today, we'll list good some high-quality poker tools and poker software, which you can try and give us your feedback:
1)  Poker Copilot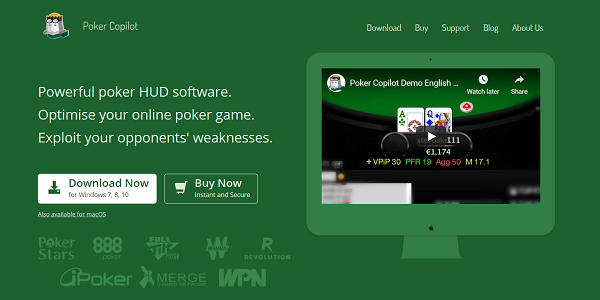 This powerful poker HUD (head-up display) and tracker software called Poker Copilot will help you optimize your game and exploit your opponents' weaknesses. Running on MacOS and Windows, the software will help you plug leaks in your online game and is compatible with all major international poker clients. Before buying, you can download and try Poker Copilot for FREE for 30 days.
2) Poker Tracker 4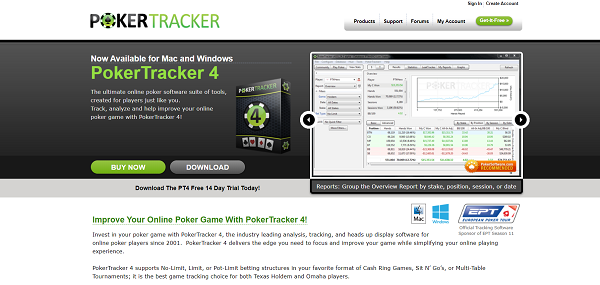 One of the most popular poker tools out in the market, PokerTracker 4 delivers the edge you need to improve your game and simplifying your online poker experience. PokerTracker 4 supports Texas Hold'em as well as Omaha, in Ring Games, Sit N' Go's, and Multi-Table Tournaments. After a 14-day trial, you can choose to upgrade yourself on PT4:
Hold'em: Small stakes – $69.99, PokerTracker – $99.99.
Omaha: Small stakes – $69.99, PokerTracker – $99.99.
Hold'em and Omaha: Small stakes – $99.99, PokerTracker – $159.99.
3) Hold'em Manager 3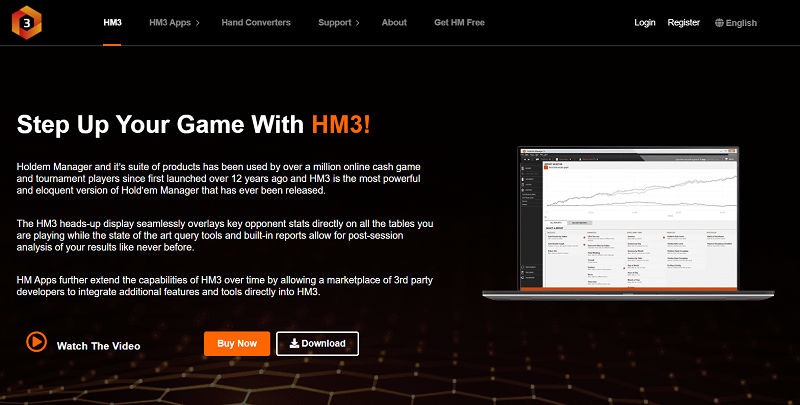 It's been over a dozen years since the first edition of Hold'em Manager launched and the third edition of the tool is probably the best edition so far. The HM3 heads-up display seamlessly overlays all the important opponent stats on all your tables while also having built-in reports that will help your post-session analysis. Probably the best online poker tool going around at the moment, the tool is available for both Hold'em and Omaha:
Holdem Small Stakes – $60
Combo Small Stakes – $100
Holdem All Stakes – $100
Combo All Stakes – $160!
4) TableScan Turbo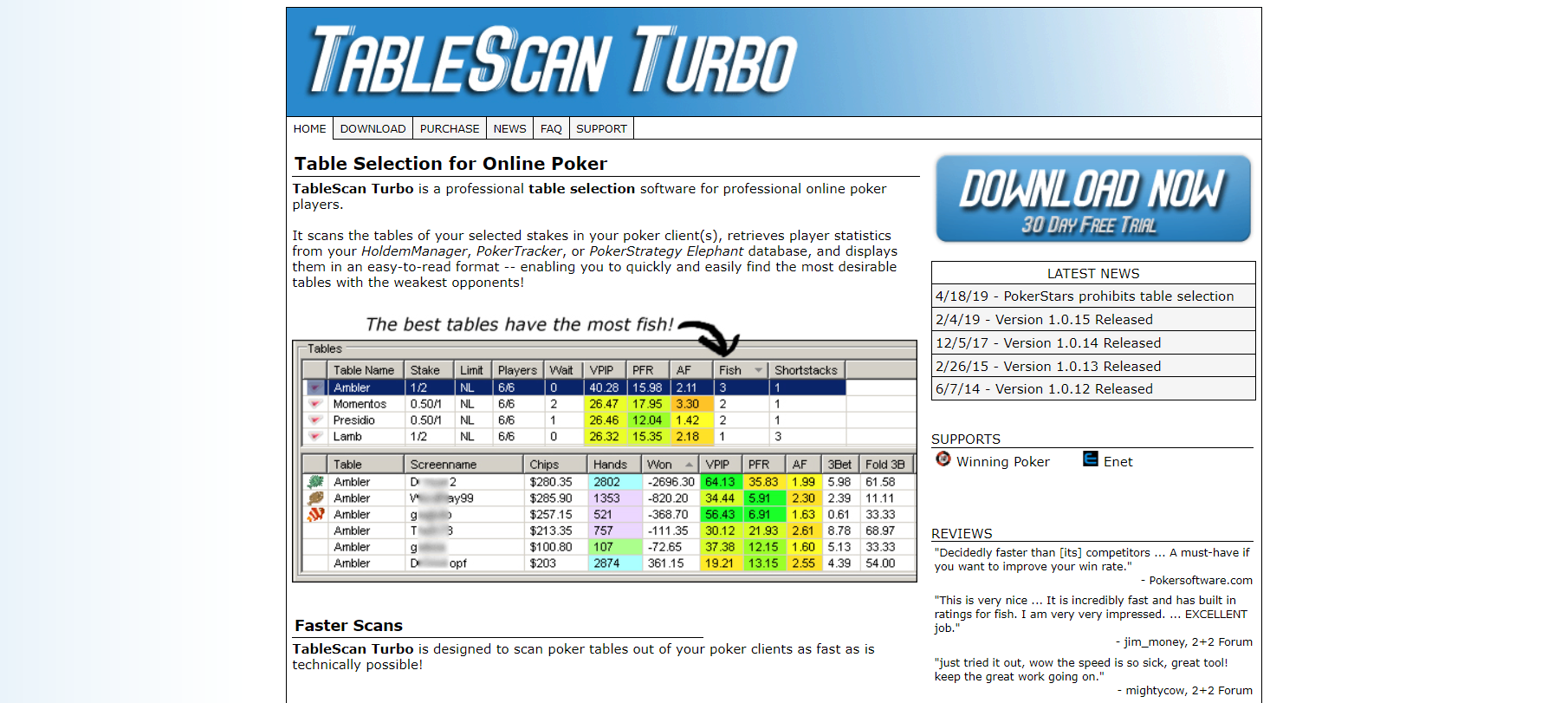 Another software that allows you a 30-day trial before having to purchase, TableScan Turbo literally scans your cash game tables and find the ones with the most fish on them. The tool provides you the final data in an easy-to-read format and enables you to quickly and easily find the most desired tables with the weakest opponents.
Micro-stakes version – $19.95
Low stakes version – $49.95
Professional version – $79.95