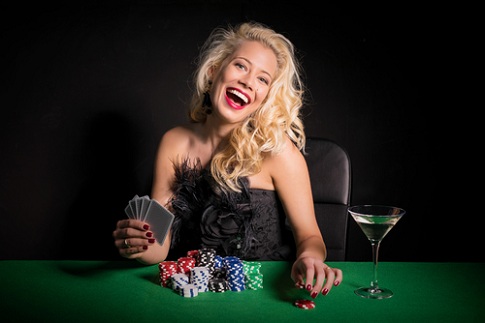 Poker
---
Poker Jokes That Will Leave You ROFL
Poker is not all about stoic poker faces and grumpy serious people. There is generally a lot of chatter around the table with people cracking jokes and passing witty comments. It is better to be a part of this chatter than to be left out. You don't really want to come off as the snob at the table. As we have said in our earlier blogs, the more co-operation you can attain at the table, the better it is for you.
So, we are presenting to you SIX gems of conversational icebreakers you can use at the tables:
Why is it safe to play Poker in India?
Because India doesn't have any more cheetahs!
Why is it difficult to play poker underwater?
Because all sharks are fishes but all fishes aren't sharks!
Why did the blonde fold all her even numbered cards?
Because she was told to play the odds!
What are the two most important rules of poker?
1) Always keep your opponents guessing…
What did the Poker Shark have for dinner?
Fish and Chips!
My wife said I had a Poker addiction. I called her bluff and said "I bet I can quit!"
Use these to instantly become the star at the table! And don't forget to tell us any of your own jokes in the comments section. Also, you can get latest updates on Poker right in your inbox, by subscribing to GutshotMagazine.com!
---
---
Comments