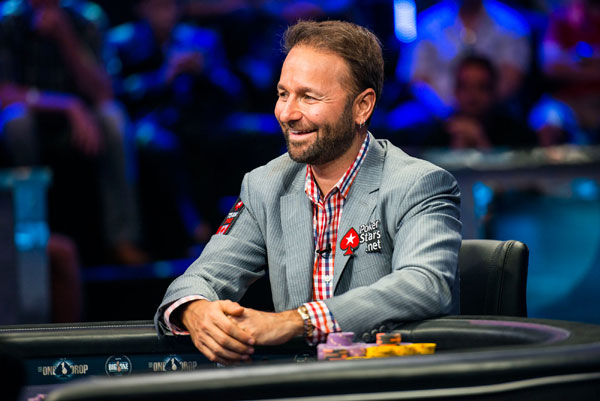 Poker
---
Players so rich, you'd want to quit all and play Poker
For as long as the world has known Poker, there have been various speculations on the admonishment that 'Poker flips one's bad destiny and turns it into a golden one'. While we do agree on the fact that Poker, if played wisely can result into amount of money that will keep your 7 generations spoilt and you, filthy rich. But, to literally help you earn the money of your dreams, we have some seriously solid data to show you to prove our grounds. Here, in this article we have consolidated a list of 10 of the richest Poker players who will give you major money goals and perhaps make you pull your chair towards your personal computer and start playing right away at India's top online poker rooms.
Antonio Esfandiari – The Iranian born Poker player has created much buzz in the world of Poker with his recent victories. It won't surprise you to know that the man has been dealing with cards ever since he was a magician, literally! Antonio is the owner of nothing lesser than $23,439,917. With this sum we assume that you could feed an entire population of a small country!
Sam Trickett – Trickett started his journey as a professional poker in 2005 after suffering a knee injury due to which his career as a professional footballer pulverised. The English Poker player is now the owner of a huge sum of $18,717,124. Who knew one sport's trash would make another game's treasure?
Daniel Negreanu – Daniel Negreanu, the world known professional Poker player who is currently training various Poker enthusiasts the tricks of the table is a Canadian and has a record of winning six World Series of Poker bracelets and two World Poker Tour championship titles. But something that Negreanu has earned in terms of material is a whooping sum of $18,252,229!
Erik Seidel – From Las Vegas direct, this American Poker player has won a World Poker Tour title and eight World Series of Poker bracelets. Not many know that Erik Seidel's original profession was that of a stock trader but he eventually chose a path to Poker which led him to earning an amazing prize money of $17,602,056
Phil Hellmuth – The American born Poker pioneer Hellmuth is popular for his temperamental "poker brat" personality. He has also won a record fifteen World Series of Poker bracelets. He is the winner of the Main Event of the 1989 World Series of Poker and $$15,805,950
Phil Ivey – Another name in the American league of professional Poker players is Phillip Dennis Ivey Jr. who, winning ten World Series of Poker bracelets, one World Poker Tour title, has appeared at nine World Poker Tour final tables. Ivey was regarded as the best all-around player in the world by a number of Poker observers and contemporaries around the world. His Poker worth is up to $14,791,952.
Check out our online poker rooms section, where you can read reviews on the biggest and best poker rooms in the country, while also taking advantage of their bonuses and promotions. Check out these top poker rooms HERE.
---
---
Comments