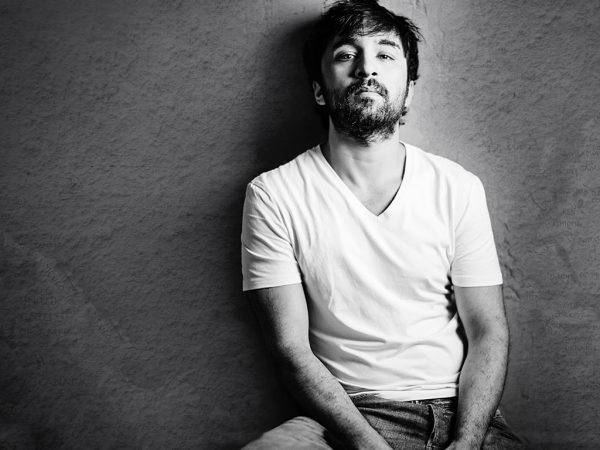 Poker
---
One-on-One with Siddhanth Kapoor
When you're part of a well known 'Bollywood family', chances are you will be dragged into the limelight no matter what you do. But fame for this particular gent has come, at least initially, via a non-film route. In this player spotlight segment, we have a chat with actor, DJ, entrepreneur and poker player Siddhant Kapoor. Growing up in a typical Maharashtrian family, the eldest child of actor Shakti Kapoor and brother of Shraddha Kapoor, Siddhanth is a passionate poker player who began his career as a disc jockey going under the moniker of 'DJ Bullzeye'. As is the case with many star kids who have big screen aspirations, Siddhant decided to work behind the scenes for experience working as-as assistant director with the likes of Priyadarshan for a couple of years working on films like 'Bhool Bhulaiya', 'Bhagam Bhag', 'Chup Chup Ke' and 'Dhol'.
Originally, he was supposed to make his film debut in 2012 in a remake of 'Satte pe Satta', one of his father's earliest hits. However, that project got shelved and Siddhant got his chance to be on the silver screen in 2013's gangster flick 'Shootout in Wadala'. His passion for the sport of poker puts him alongside several TV and film personalities who are also fans of the game including Rannvijay Singha, Sunny Leone, Arjun Rampal, Minissha Lamba, Harman Baweja, Shilpa Shetty, Raj Kundra, Shahid Kapoor, Kunal Khemmu and even sportsmen like boxer Vijender Singh.
Just a few days ago, Siddhant made a couple of top scores while playing at The Spartan Poker including a title win in The Elite for INR 6,62,500, as well as a runner-up finish in the Destiny for INR 4,12,500. In a telephonic conversation with Gutshot, Siddhant spoke about his recent top finishes and also his excerpts of his poker journey and his upcoming projects away from the felts:
Start in Poker
A few years back Kapoor watched a movie featuring Matt Damon, Edward Norton and John Malkovich called 'Rounders' which is widely acknowledged as the cult poker film to watch till date. This is how poker came to his life and became an obsession. Just like many other poker players of the country, he started playing this card game on Facebook's Zynga Poker. From here he started playing live in Mumbai home games. He also played home games in various other cities like Delhi, Pune and in one of those visits, he was introduced to Full Tilt Poker and PokerStars where he developed a love for online poker tournaments and started playing there more often. That was the time when he switched to online poker in a big way.
Soon, TheSpartanPoker came to his life and now after the end of his daily work, he prefers to grind only on this site, even though he does play on other domestic sites. He wishes for more high-value tournaments in the evening and afternoon as that's the most peak time for poker players to play the sport be it professional poker players or recreational poker players. Apart from TheSpartanPoker where he grinds under the name 'DJ Bullzeye', he also plays on PokerBaazi sometimes in the big tournaments like the MoneyMaker. Kapoor is also a multitasker saying, "Even after the meets and shoots, I do play tournaments on my mobile phone whenever I sit with my friends to chill and in the breaks during the shoot."
Game Mix
When asked about how often he plays poker and about his game mix, "I usually play all the big tournaments and if I speak about my average playing poker in a week, I must say it's 4-5 times a week. Basically, I am a tournament grinder. I have played so many big tournaments on PokerStars and shipped many tournaments on that site too. Recently I made a second-place finish in TheSpartanPoker's Destiny tournament."
Poker Education
"I have taught many friends to play poker during my set breaks and I have also taught some how to DJ too. Whenever I am free or on a break, I just jump into these tournaments and then comes the teaching part because out of curiosity the other set members or actors come over to me to know what game I am playing. Then I actually start teaching them how to go about it. Many of them have actually accepted this sport as a better passtime during the breaks on set," said Kapoor with a laugh.
Upcoming Projects
There is a lot on my plate now. I will be playing soon in the Vh1 Supersonic fest as well as working in 'Paltan' which is a war film produced by J.P.Datta. 'Paltan' features a very big star cast including Arjun Rampal, Jackie Shroff, Sonu Sood, Harshvardhan Rane, Rohit Roy, Gurmeet Choudhary, Luv Sinha and Abhilash Chaudhary.
DJ, AD, Actor and of course poker player, Siddhant Kapoor is a man of many talents. We are sure these are only a few of the many achievements he will be part of in his poker and professional journey so stay tuned to GutshotMagazine.com for more such interactions.
Photo Courtesy: Rohan Shrestha
---
---
Comments