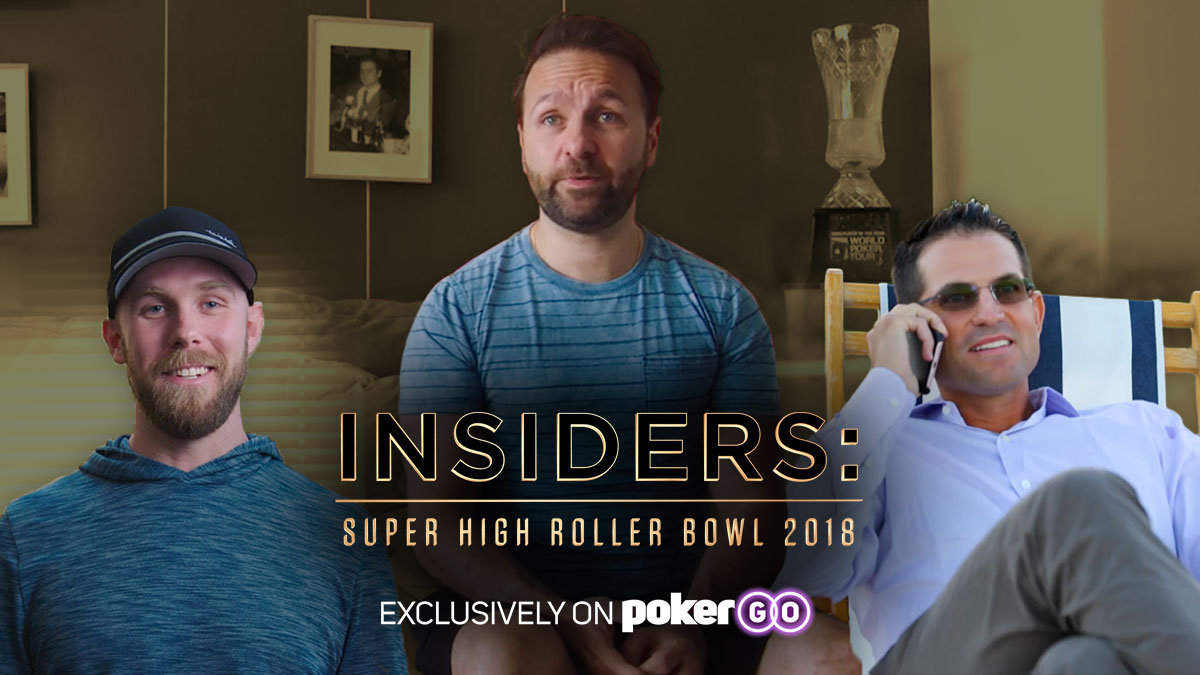 Poker
---
New Poker Docu INSIDERS airs this May
INSIDERS: Super High Roller Bowl 2018 is a new documentary series which started airing earlier this past week at PokerGO. The series, which was produced by Poker Central debuted 10 May. The focus of the show is on three well known pros from the poker world – Daniel Negreanu, Brandon Adams and Seth Davies. The show looks at how these pros are preparing for the 2018 Super High Roller Bowl set to take place at the ARIA Resort and Casino from 27-30 May.
The Super High Roller is a $300,000 buy-in tournament and is capped at 48 players. While 18 of these will be VIP guests, the remaining 30 have been selected by random lottery. Negreanu was in fact selected via the lottery and the other two featured pros were VIPs selected by Poker Central and ARIA. "We wanted to give our fans a new perspective on poker – an inside look at the training it takes for these high stakes players to be at the top of their game," said Sam Simmons, vice president of content at Poker Central. "We look forward to highlighting the intense preparation that Daniel, Brandon and Seth undergo in their own unique ways leading up to and throughout the Super High Roller Bowl." 
Each of the seven episodes in the series will offer a behind-the-scenes look at how some of the top pros in the world prepare for this prestigious event. The show is set to capture all the mental and physical preparations top players undertake, including studying game theory, tells and more. For Davies, it even included training with two-time boxing champ Shawn Porter.
Here's a look at the trailer for INSIDERS: Super High Roller Bowl 2018:
---
---
Comments