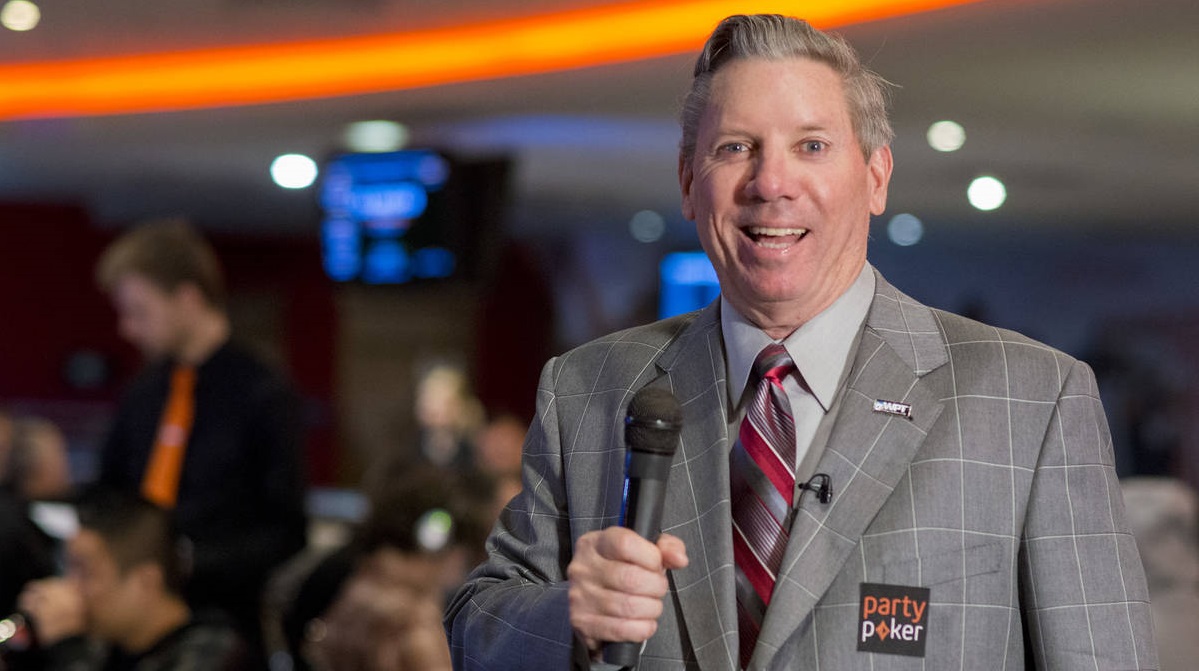 Poker
---
May all of your cards be live…
"May all of your cards be live and your pots be monsters"
– Mike Sexton
The year was 2004 and some time around dinner, a phone rings in a Bandra (a Mumbai suburb) household, "Bhai, ghar pe hai? Just switch on the Travel and Living channel and have a look…" It took but minutes for the visuals on the screen to captivate me. A group of players was sitting around a poker table under the bright lights competing in the finals of something called the WPT. While I didn't know it then, that moment was arguably one of the pivotal points of poker's journey in India.
If you, like me and countless other desi poker enthusiasts, resonate with that story, then we all discovered televised poker through its short lived broadcast on the now-defunct Discovery Travel and Living Channel. This channel was something new for the Indian viewer as it plugged the infotainment genre catering to topics like travel, food and lifestyle. And amid the gamut of these was a Sunday night program which showcased a card game, being played in a tournament format, called the World Poker Tour (WPT). I had "discovered" poker a couple of years ago and introduced it to my group of card playing friends. This game quickly caught our fancy as we had grown tired of the (primarily) luck-based card game of teen patti, which we were accustomed to playing over the past few years. Reading poker books gave us some inkling to the rules and flow of the game but it was still very new to us and we were still learning. Bear in mind that the internet too was not yet the treasure trove of poker information it is today
The afore-mentioned call was made by my close mate Sameer Rattonsey and his trip to Las Vegas around that time coupled with the knowledge garnered from poker books allowed us to create a home game where 7-8 fellow enthusiasts would get together every Sunday and play for 4-6 hours. We always played tournament style (or a Sit n Go if you like) because that's what we read about and saw on those WPT broadcasts. While other players in our group also started dabbling in cash game poker, Sameer and I remained tournament enthusiasts. Bridge and Rummy were too old fashioned and Teen Patti was for luckboxes as the kids would say. The WPT broadcasts probably lasted less than a couple of years but it left an indelible mark on the psyche of Indian card players. Fast forward to 2010 and the Discovery Travel and Living Channel is now abbreviated to TLC and Sameer and I have formed the India Poker Championship, an effort to popularise the sport of poker in this country and bring this game into the mainstream. But those WPT broadcasts and their glamour were things that stayed with us and our aim then and even now has been to make the IPC as classy an affair as it could be.
If you had to ask friends or acquaintances to describe Mike Sexton, classy will probably feature in the Top 3. Sexton, in a big way, was the reason the WPT did so well on television across the world. Sure, the production set up and quality were top notch but you need a voice to help guide the viewers through this fascinating game. Mike had this gentle way of 'dumbing down' the game for noobs which felt natural rather than contrived. It didn't feel like it was coming from an authoritative figure but had more of that favourite uncle or older brother sort of vibe. I obviously never met the man but his impact has been felt by millions of poker enthusiasts around the world who aspired to play at the highest levels. These days, more than a decade after poker hit our country, you will find tons of content online about the sport but back then, poker content was about the three main shows and the one thing about all three were their tremendous commentary duos – Lon Mcheron and Norman Chad for the WSOP, Mike Sexton and Vince Van Patten for the WPT and AJ Benza with Gabe Kaplan for High Stakes. All three teams had their own dynamic and style. In Sexton and Van Patten's case, the former was the polished and good humoured elder statesman of the game sitting alongside the excitable Van Patten. A really great combo that struck the right balance and were, I think, probably the most noob-friendly duo from the lot.
I didn't really want this piece to be a sappy tribute because we should celebrate the life of Mike Sexton in whatever way he touched us. Whether it's by shouting aloud that legendary quote mentioned up top, at the start of your next home game or just watching old episodes of the WPT and remembering how you first fell in love with the beautiful game. I get the feeling that any tributes would leave Sexton equal parts embarrassed and delighted because that just seemed like the kind of person he was. So it feels almost appropriate that Sexton's namesake Mike 'The Mouth' Matusow', did a tribute show a couple days before Sexton's passing. One of the most accomplished and notorious players on the circuit, Matusow is the kind of guy who makes friends as quickly as he rubs them off. And even The Mouth had nothing but kind words and great memories to share with the viewers on his YouTube channel's show The Mouthpiece. It's a 4 hour long compilation featuring many well known names from the playing community and the poker industry, paying tribute to someone they held in extremely high regard, not only as a poker ambassador but also as a human being. See the Mouth's tribute to Mike Sexton here:
In writing this article, I came across the fact that Mike and I share the same birthday (he would turn 73 in a couple of weeks) and despite our 30 year difference, it just sort of hits you that life is fleeting. All you can do is live it the best you can – with passion, dignity and grace just like Mike Sexton likely did. A class act in this life and no doubt spreading some of that sheer joy for poker from up there in the great commentary box in the sky.
RIP Mike Sexton, you will be missed.

---
---
More News
---
Comments