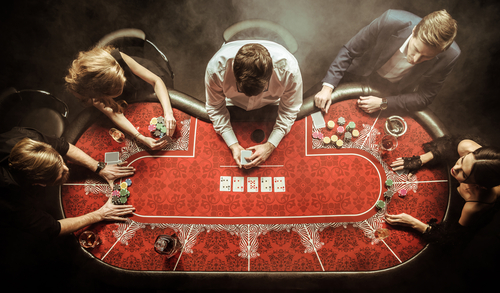 Poker
---
How to review a poker session
To succeed in poker, it's important to work off the table and review your game. Don't consider it as boring, instead, think of it as a road of self-improvement which if done with honesty with increase your chances of winning and will give you financial benefits.
Identify mistakes
There is a difference between how somebody is good at poker and how good they actually play. Nobody plays perfectly every day, it is because of mistakes which we tend to do in the heat of the moment. A mistake occurs when a player thinks he/she could have played better but failed to execute due to confusion. Identifying a leak doesn't mean that a mistake was made; it means that the person has improved their poker knowledge. While going through the sessions, Players often spot leaks instead of spotting mistakes, instead of trying to recognize mistakes. The Easiest ways to spot and identify mistakes are to look for common mistakes or big mistakes.
After recognizing the big and common mistakes, the next step is to understand why the mistake occurred and what was the reason?
To know about the flaws, we should first do some paperwork and point out the small mistakes and identify them properly. The procedure requires a lot of guesswork, but it will become easier and more precise over time. Making fewer mistakes means making more money. 
Take notes
Every day make it a point to review sessions. The foremost step is to keep a poker log with short entries describing what mistakes were made and the reason why. Devote 30 mins every week and review your entries. If you do it every week, you will notice small patterns.
You will also get few mistakes that are causing large the majority of errors in your game.  Different triggers affect people in different ways. Spot which scenarios trigger the most mistakes is invaluable and this is up to everyone to figure out for themselves. The main object is to decrease the mistakes and try and eliminate them.
What not to do
It is completely a waste of time to spot a small and rare error. Whatever decision you make you should know about the amount won and lost. When estimating how often a similar situation would occur every 100 hands, it becomes clear that such a scenario is completely insignificant to your poker win rate. If a scenario only comes up less than 1% of the time, then it needs to be a very significant mistake to have a noticeable repercussion on your win rate. Do not spend any more time going over marginal and rare situations, it's a huge headache and doesn't do anything for your bottom line.
Conclusion
To review a session it is always good to identify your mistakes and note it down so that it helps to review your session properly. Always note the common and big mistakes because different triggers affect different people. You should also know about do's and don'ts while reviewing a session.
Keep reading GutshotMagazine.com for more 'Poker Gyaan' articles.
---
---
Comments