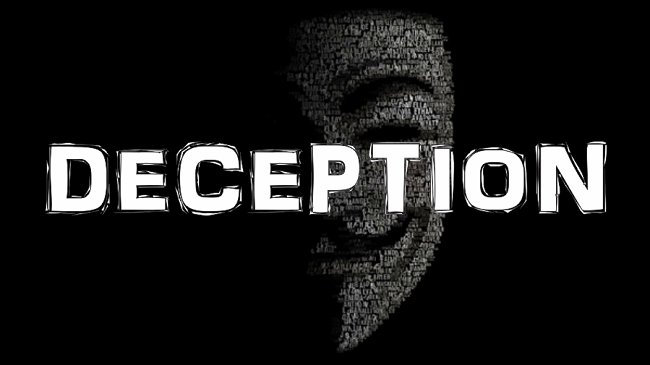 Poker
---
How Deception Can Be Deceiving While Playing Poker!
Ever wondered what would poker be without bluffing? Calling your opponents bluff is the most exciting moment in any game – be it online or offline. The moment of victory that comes after it is surreal. The rush of adrenaline through you seems worth all the risks. But take away that, and you're left with what remains as a non-challenging, fun-filled family card game for ages 5 and above. Point is, without deception there is no fun in poker. Deception is the very essence of poker.
Many beginners are already well aware of bluffing. They've read every article, watched every video and they think they know every tell. But deception isn't all just bluffing. It comes in many forms. You may be deceiving your opponents unknowingly, whether by bluffing, slow-playing or check-raising.
Deception is key in poker, but for some players being deceptive is often a less profitable path. When you deceive your opponent about your hand you win; and when he deceives you about his, you lose. This theory in practice has unfortunately led many players astray and cost them their entire bankroll in the process.
It does not always make sense for you to deceive your opponents. For beginners, the straightforward play is sometimes better than a deceptive play. Sometimes mediocre and bad players frequently make mistakes on their own even when they are not deceived.
As mentioned earlier, deception is a very important part of poker game, but that doesn't mean that you should always seek to be deceptive, or that fooling your opponent will get him to make the wrong move. You may fool him, only to have him back into the correct play — by mistake! You are often much better off against certain types of players playing straightforwardly than deceptively, especially against those who make frequent mistakes even without others using deception against them.
You had a bad beat, but you're trying to rationalize it as a deceptive play by saying that you were just trying to deceive your opponents. You raise big on a weak hand because you feel like a king (no pun intended) when you do so, trying to bluff your opponents into folding even though a more clever approach would've been you folding. Deception gives us a lot of rope with which we can hang ourselves if we are not careful. For some players, the idea of using deception becomes a mean with which they deceive themselves.
Get latest updates on Poker right in your inbox, by subscribing to GutshotMagazine.com!
---
---
Comments