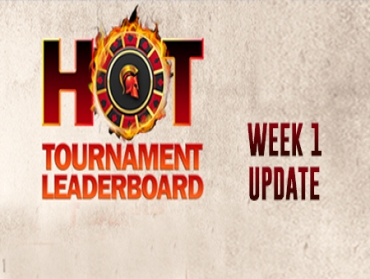 Poker
---
Arsh Grover leads Hot Leaderboard Challenge after Week 1
We're just about a week into the hottest month of the year and the temperature keeps rising both on and off the felt. We brought you news about The Spartan Poker's latest tournament-centric promotion called the Hot Leaderboard Challenge and we are now a week into it. It's a massive INR 15 Lakhs on offer for the top finishers on this leaderboard and young Arsh Grover is currently sitting pretty on the top of the leaderboard rankings. Playing online under the handle 'BigggTymeR'. Grover has accumulated 910 points from five tournaments at the end of the first week.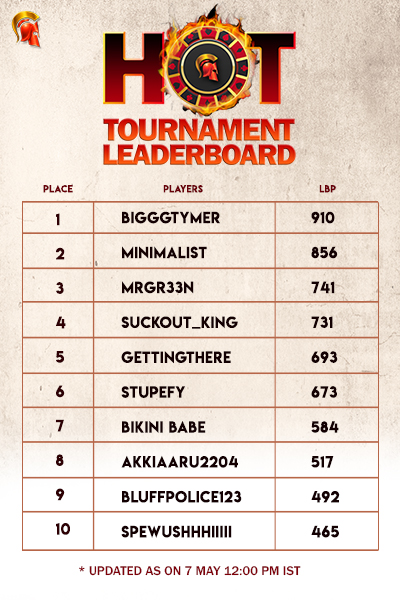 While he's had a number of deep finishes, what accounts for Grover's rise to the top this early in the challenge is his win in last Thursday's 'The Flash' tournament for a score of INR 2.6 Lakhs. This title came close on the heels of a 3rd place finish two days earlier in the Daily Hi-Fi. While that was not a part of the featured tournaments on the Hot Leaderboard Challenge, a deep finish like that set the ball rolling for Grover for rest of week 1. Other top finishes included a 6th place finish in Wednesday night's Electra and he capped off a great week by finishing 4th in the Sunday Super Stack for another 6 figure score. 
Grover may be on top of the counts now but this is only the first week of leaderboard action. At the moment, he's got Vinay B a.k.a Minimalist (856) and mrgr33n (741) giving chase in the current Top 3. All three are known regs on The Spartan Poker with plenty of top finishes between them so it will not be an easy ride to the finish line for the eventual winner. Remember that 15 Lakhs Leaderboard prize?! Well the top finisher gets a sweet INR 5 lakhs for taking it down at the end of the month. So plenty to play for all tournament lovers at The Spartan Poker all through this May.

Don't have an account at The Spartan Poker?! Click HERE to sign up and get INR 100 Free!
---
---
Comments