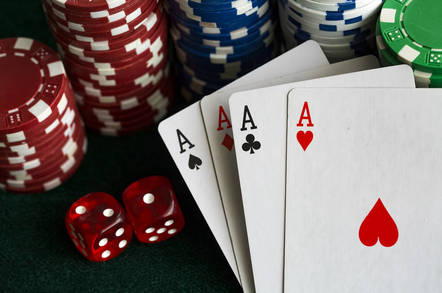 Poker
---
5 Things To Try Before You give up On Poker
It's quite understandable if you are a poker player that has gotten frustrated with the game to such an extent that you want to quit. Might we suggest a few changes before you give up the game entirely? A lot of you have dedicated years of your life in the game and we think quitting shouldn't be an option come what may. Here are five things you should try before giving up poker! 
Change Goals: It is fine if you think that you are not talented enough to accomplish certain goals in poker and there's no shame in admitting it. The harsh reality is that a small percentage of people are successful poker players for a longer time period. Make the game less stressful for yourself and consider making goals that are more attainable. Playing the game more recreationally rather than professionally can reduce stress. 
Move down in Stakes: You have probably read a lot of articles about how you should move down in stakes to improve your game but have you actually applied it? The problem is the ego that prevents you from drooping down once you've started playing a certain level. But this strategy could help you regain confidence, provided that you start winning.  
Change from Tournaments to Cash games and vice-versa: Change is necessary and may also help you get back on the winning track. While it is true that the both require different strategies, sometimes a player will find that a different format will benefit their game.  The fact that some players are best suited at tournaments over cash games and vice-versa. If you find yourself struggling at cash games maybe you should try your hands at poker tournaments.  
Educate yourself: Take time out to work on your game. You will eventually hit a wall if you don't study and try to improve yourself. Don't be stuck on the same old strategies that used to work years ago, instead adopt new strategies. Few options that can be used are hire a coach, sign up for a training  site, buy a couple of books or register for an online poker forum.  
Try New Venues: Experiment playing poker at different locations to see if you can improve your results. If you're playing in the same room with the same players on a regular, they have probably pegged your style. Also, there's a chance that the players in your game are significantly better than you are. New venues can help you break the losing streak or find easier games to beat. 
Check out our online poker rooms section, where you can read reviews on the biggest and best poker rooms in the country, while also taking advantage of their bonuses and promotions. Check out these top poker rooms HERE.
---
---
Comments