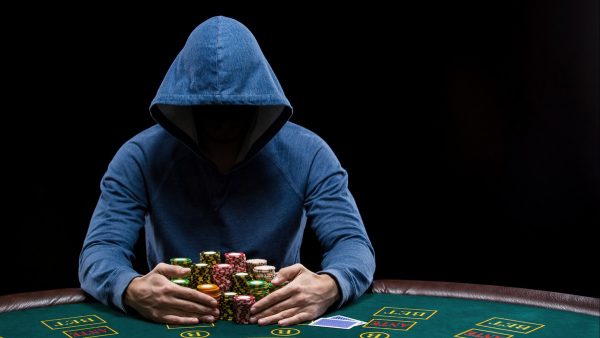 Poker
---
5 Reasons Why Mental Strength is Important in Poker
Today, Poker is considered as a mind sport across the world. However, in India, the belief of gambling slowly taking a turn for good. And this is because people have started realising that poker is a mind sport. But to play this mind sport, you need to have a strong mind that can be used as a powerful weapon on the poker tables.  
Don't believe us?
We give you five reasons why:
1. To recover from tilts – Building pressure is just the other side of Poker which is a fun and entertaining game. It is easy to buckle under the pressure after losing a couple of rounds and making mistakes that will cause loss of money. In crucial situations like these, it is vital to have a balanced mind and bounce back in the game.
2. Heckle your opponents – A strong mind will understand and pierce the opponents mind. A player with the higher mental strength can understand and categorize his opponents better. This will help the player to 'get into the opponents head' and make strategies to counter them.
3. Keeping patience – A balanced mind knows when to be on hold and when to fold. Poker tests your patience when you have to wait for the right cards to play the round. Sometimes, you might also have to wait for long to get a table which has the game that suits you the best. A person who lacks mental strength will simply jump into whatever he gets and get taken for all he has.
4. Help maintain ego – Big wins can easily go to players and result in a great fall after. Even if you are growing bigger than all your opponents your feet need to be firmly on the ground. A strong mind bases its decision on calculation and observation and not on the results of the previous games.
5. Keeps you humble – The more you know, the more you know how much you don't know. Poker and great poker players have proven this time and again. The moment you say you 'know' something, you cease to learn. A strong mind knows that you can always learn something from your game regardless of it being a win or a loss. Therefore, a humble mind is a strong mind.
However, simply having a strong mind is not enough. Practice makes a man perfect. To practice and increase your mental strength you can always play freerolls at www.TheSpartanPoker.com.
There is a universal way of knowing what your opponent is thinking at different points in the game. If you have any other way of reading your opponent, let us know in the comments section.
Get latest updates on Poker right in your inbox – Subscribe Now!
---
---
Comments