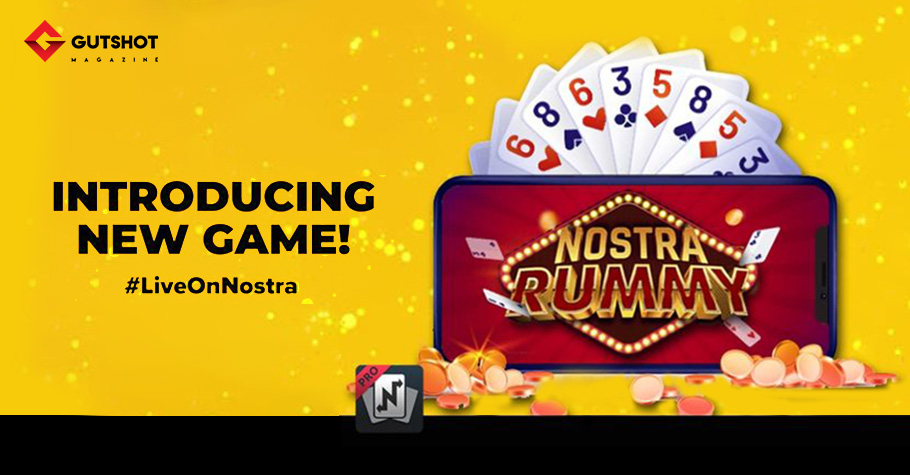 Rummy
Nostragamus Rummy : Back To The Future!

by Team Gutshot
Posted on 26 Oct, 2020
Nostragamus Rummy – Rummy of the future, rediscovered here!
Which is the best entertaining and captivating indoor game that people of all ages, young and old, amongst family and friends can play together? If your guess is right, then you must be thinking of rummy! Yes, it is equally loved by everybody. It is also believed to bring luck when played during particular festivals like Diwali. But with the pandemic situation all around us, the prospect of having a good family gathering to enjoy a hearty game of rummy looks pretty bleak.
But what if  you could play this game without the requirement of stepping out of your home? Yes! Times have changed and there is nothing that seems impossible in such an era of technology! Believe me when I say there are ample online portals that provide you with a platform to play card games irrespective of where you are. With fascinating perks of winning appealing cash prizes as well! All you need is either a laptop or a smart phone and you are set for an amazing rollercoaster rummy ride!
When you go on a hunt for the best rummy site, you will be presented with a plethora of options. It might confuse you for a bit but it is important you acquire good knowledge about the online rummy market. In our own search for good and user-friendly rummy sites we came across Nostragamus, a gaming giant, which recently entered the rummy arena.
Rummy-veterans and other regulars to the Nostragamus website are sure to be overjoyed because it is one of the largest prediction gaming portals in the country. It boasts seven million registered players and a loyal member base.
Gaining ground amidst tough competition:
Nostragamus was launched at a time when other well-established rummy websites were enjoying a major share in the market. Adda52rummy.com was offering easy withdrawal of cash winnings, referral bonuses, loyalty program with up to 60% weekly cash back, responsible gaming and 24/7 customer base.
Classic rummy was making multi player games from various portals possible. It was also providing extensive rummy variants, 101 and 201 pools, best of 3- deals rummy, best of 2- deals rummy, point rummy, classic tourney and jumbo tourney among others.
Rummy Circle, a household name for easy and fun games had 4.5 million registered players. It was offering a high-quality user interface coupled with top-notch security features.
Amidst such a fiercely competitive online rummy cards game space, what could  Nostragamus, a newcomer, give to audience?
The USPs 
The Nostragamus app was developed by highly experience professionals in online card game development which speaks of the versatility in its implementation. They made sure that the player is always the king.
Player at the centre: They made player's interest the centre of their operations to ensure players get a superlative experience from every aspect of the game in the app.
Made perks a normal: Offering VIP status, exhaustive tutorials, advantageous deposits and quick withdrawals, fluid cross-functionality, they made sure everything was crafted to satisfy the needs of a diverse group of players.
Devoted customer support: A great customer support system was devised to give committed support/ advise/ counsel to players in need.
Privacy protection and amped up security: Robust privacy protection, secured transactions make this website a safe haven for card gamers.
Appetites whetted with the right perks: Timely surprise bonuses, regularly organized tournaments, the works are regularly offered to the players. It is certain to provide for their growing motivations.
All in all, this app sure is here to mark its territory in the online rummy market by making a difference in the overall gaming experience.
For a hands-on sense of Nostragamus, download the app at www.nostragamus.in!
---
---
More News
---
Comments