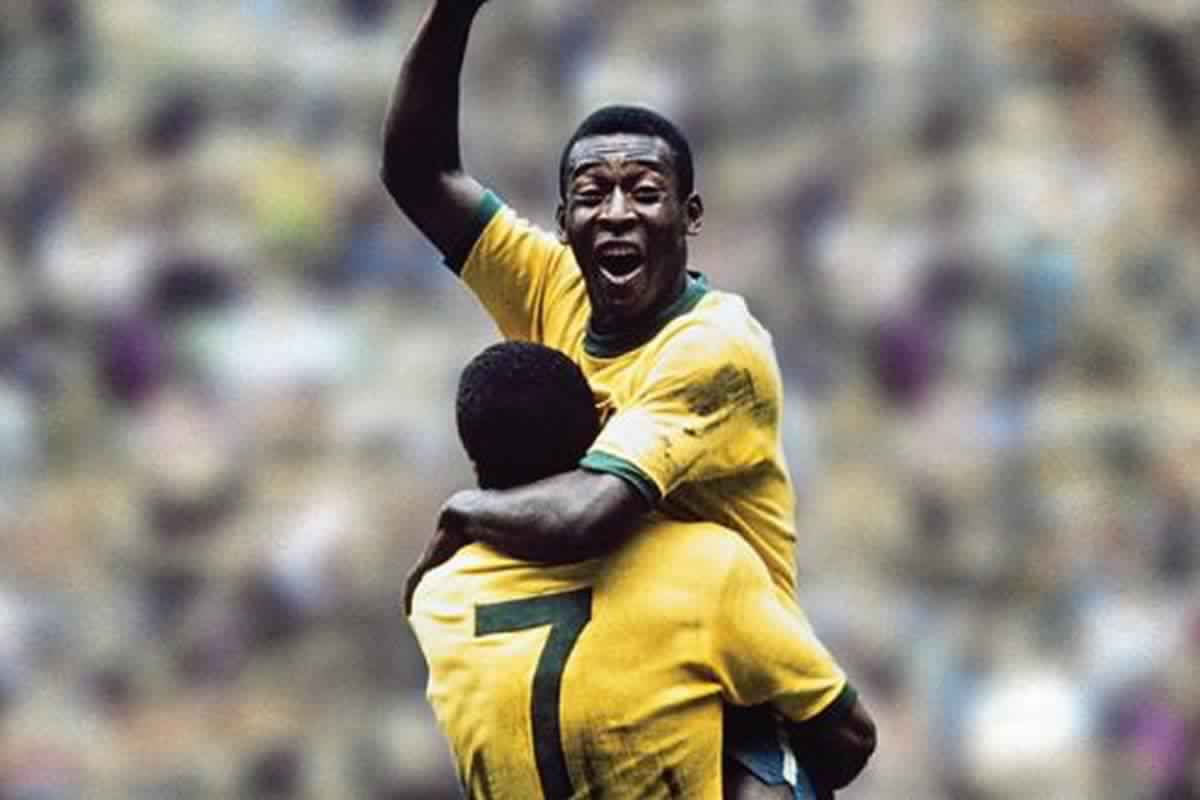 Sports
Top 5 Football players of all time

by GS Editorial
Posted on 08 Apr, 2019
Football. You can hate it or love it but you definitely can't ignore it. It's one of the most popular games in the world and so are its players. Here are the top 5 footballers of all time:
Zindine Zidane
Often regarded as one of the "greatest players of all time", Zizou is a French footballer who has been a part of big leagues like Cannes, Bordeux, Jeventus and Real Madrid. He has scored major points against a lot of big players in his time. He was an attacking midfielder and won two A series,  LA Liga and UEFA in 2001. He was awarded the FIFA world player of the year for 3 years and is currently the coach of
Pele
Pele is considered the god of this sport. He is a Brazilian Forward who has played for multiple small clubs for his home country. He put Brazil on the world map of football. Pele was awarded the "World Player of the century" by the federation of football History and Statistics. He has scored a total of 1281 goals in 1368 matches. He has won 3 FIFA World Cups in his tenure.
Ronaldinho 
Ronaldinho is another Brazilian legend who has played for multiple reputed clubs like Barcelona, Milan and Brazil. He has won two FIFA player of the year awards and a Ballon d'Or. He was instrumental part of his team's win in major football leagues like FIFA and La Liga. At his peak, he led his team to win the UEFA Champions league as well.  He is still remembered for his use of tricks, feint, overhead kicks and free kicks. 
Maradonna
Diago Maradonna is one of the most popular names in the football community. He started his journey along with Pele and won multiple matches owing to his strong control over the ball. He could use his small stature and figure to control his manoeuvring, thus helping him improve his run against his opponents. Currently he is the coach of the Mexican club Dorados.  He was also named "El Pibe de Oro" which can be translated to the Golden boy.
David Beckham  
Unlike other people mentioned in this list, David Beckham retired quite recently. He was one of the most popular players of this era. He has played Football for many big clubs like Manchester United, Real Madrid, Milan and Paris St. German among others.  His amazing sense of handling the football coined the term " bend it like Beckham". He has been the face of multiple brands over the years spanning various segments like apparel and luxury goods.  He has witnessed quite a few major wins over his illustrious 20 year career.
Check out our online poker rooms section, where you can read reviews on the biggest and best poker rooms in the country, while also taking advantage of their bonuses and promotions. Check out these top poker rooms HERE.
---
---
Comments